IDOL CHATTER
If you've always wanted to meet Lionel Richie, I have two questions for you: 1) What happened? And 2) Are you ready to audition for American Idol? Inexplicably still on the air, the karaoke talent show is coming to Spokane Sunday to hold auditions at the Davenport Grand. Your first step toward meeting Lionel, or Katy Perry, or that, um, you know, that one country guy, is to step up and sing. Visit americanidol.com to register, and start warming up those pipes! (DAN NAILEN)
---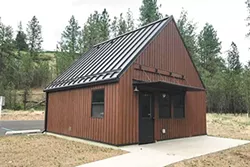 COZY QUARTERS
Riverside State Park recently unveiled two new deluxe cabins at the Bowl and Pitcher's lower campground. With views of the Spokane River, ADA access, heat, bathrooms, a kitchen, running water and enough space to sleep five guests, the two cabins are open year-round. Reservations can be made for a two-night minimum stay online at washington.goingtocamp.com. The cost per night is $125 during peak season May 15-Sept. 15, and $99 the rest of the year. (CHEY SCOTT)
---
A POET AND YOU KNOW IT?
Consider this a friendly reminder to get your verse-penning booty in gear if you're interested in being the next Spokane poet laureate. Mark Anderson's term concludes at the end of October, and the new PL will be named at the Spokane Arts Awards at the end of this month. Deadline for applying is Friday, Sept. 13, for the next two-year term, so get thee (or thee's friends) to spokanearts.org to apply. (DAN NAILEN)
---
SPAWN HITS THREE-HUNDO
Sometimes I wonder how closely my parents paid attention to the comic books I read growing up. I can't say what became of my stash of Spawn comics, but I can recall reading through the anti-hero's gritty tales of disturbing violence like they were memories with an old friend. This week, Spawn marks its 300th issue, and after engrossing myself in the cover variations, I realize now might be a good time for a reunion. (QUINN WELSCH)


---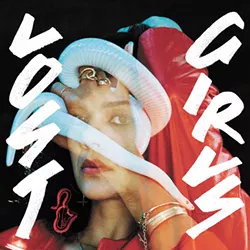 THIS WEEK'S PLAYLIST
Some noteworthy new music arrives online and in stores Sept. 6. To wit:
Bat for Lashes, Lost Girls. British-Pakistani art-pop ace Natasha Khan returns after three years.
Chrissie Hynde, Valve Bone Woe. The Pretenders leader goes jazz-y on covers of the Beach Boys, Nick Drake, John Coltrane and more. A stretch, but Hynde is always worth a listen.
The Highwomen, The Highwomen. Country supergroup includes Brandi Carlile, Amanda Shires, Maren Morris and Natalie Hemby. Early indications of awesomeness.
Iggy Pop, Free. The punk legend chills out with just trumpet and guitar on the title track of his jazzy, ambient new set. Don't expect much "Lust For Life" Iggy here.
Miles Davis, Rubberband. Let's stick with the jazz theme; this unreleased 1985 album was completed by its original producers, along with Davis's nephew. (DAN NAILEN)