WHERE COMEDY MEETS FAMILY THERAPY
Jenny Slate is a comedic creative force, and a TV legend in my book just for her portrayal of Mona Lisa on Parks and Recreation. Her 2014 movie Obvious Child showed she had some dramatic acting chops, too. All that said, I'm not sure what to make of her new Netflix stand-up special, Stage Fright. The rhythms of her performance are hard to pin down. She laughs at her own jokes. A lot. "Jokes" might not actually be the right word since her approach isn't anything close to set-up/punchline. More charming are segments in which she abandons her stage show entirely and inserts clips of home movies and interviews family members. Stage Fright is worth a watch, but expect the unexpected. (DAN NAILEN)
---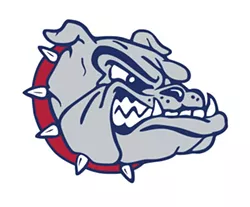 HOOP IT UP
Tickets to Gonzaga men's basketball games are tough to get. The showdown in the Kennel against perennial national powerhouse North Carolina Dec. 18 is even crazier — as of this writing the few tix on StubHub are going for between $900 and $3,000. Yeah, hard pass. But you can still join your fellow fanatics to watch the game with a big crowd thanks to Hoopfest's Hooptown USA throwing "The Watch Party" in Riverfront Park's Pavilion — complete with No-Li beer, food trucks, coffee and cocoa from Indaba and, yes, a lot of heaters. Best of all, it's free. Visit hooptownusa.com for tickets. (DAN NAILEN)
---
FIT FOR A QUEEN
Subtly show off your feminine regality this holiday season by donning one of the latest trends in women's hair accessories: puffy headbands. While some in the fashion world credit the trend as yet another '90s throwback, I say it goes back even further, to the time of the Tudors. More specifically, the ill-fated Anne Boleyn, who popularized the French hood, a trendy 1500s headpiece with a similar silhouette. With modern versions covered in jewel-toned velvets and embellished with pearls and rhinestones, these regal hair pieces are perfect for dressing up a basic outfit, standing out from the crowd and embracing your inner queen. (CHEY SCOTT)
---
MOCRAFT
In Seattle? With the kids? With yourself? Looking for something different? MoPop's new(ish) exhibit, Minecraft the Exhibit will fill that need (on display through September 2020). Yes, this is an entire museum exhibit dedicated to the game Minecraft. When I visited it was filled with crazed 11-year-olds monkeying around true-scale Minecraft replicas, but it's also a fun immersive experience for anyone curious about what this minimalistic game is all about and why, after 10 years, it's still so popular. NOTE: You might have to fight a child if you expect to get a turn in the arcade. (QUINN WELSCH)
---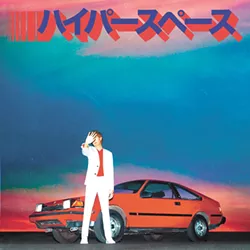 THIS WEEK'S PLAYLIST
Some noteworthy new music arrives online and in stories Nov. 22. To wit:
Beck, Hyperspace. I genuinely like Beck, and still think he's overrated. I look forward to enjoying this album until it wins the "Album of the Year" Grammy.
Coldplay, Everyday Life. If you were waiting for a double album of new Coldplay, raise your hand.
The Who, Who. Does half a Who make enough of a Who to make a new album called Who? Who knows? (First single "Ball & Chain" ain't great.)