PUPPET POWER
Even if you weren't able to make it home for a turkey dinner, there are some Thanksgiving traditions that you can enjoy by yourself. Chief among them, the annual Mystery Science Theater 3,000 movie marathon. The show landed its own 24/7 streaming channel on twitch.tv in November, making binge-watching easier than it really needs to be. But the best part of the Twitch stream is the "commercial sign" breaks that show the behind-the-scenes puppeteering and set design of MST3K Live: The Great Cheesy Movie Circus Tour. The bots get some sweet upgrades. The live show hits the FIC in Spokane on Jan. 16, 2020, for a showing of No Retreat, No Surrender. (QUINN WELSCH)
---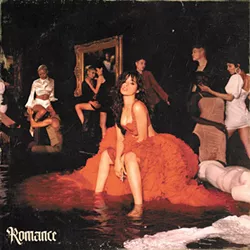 THIS WEEK'S PLAYLIST
Some noteworthy new music arrives online and in stores Dec. 6. To wit:
Camila Cabello, Romance. The woman has a serious knack for pop music. Resistance is futile.
Artists United Against Apartheid, Sun City. Reissue of the 1985 album features Little Steven, Bono, Miles Davis, Herbie Hancock, Keith Richards and more.
Idles, A Beautiful Thing: IDLES Live at Le Bataclan. The British punks captured one of their legendary live shows in Paris. (DAN NAILEN)
---
BIZARRE ROYALTY
In a three-part The Daily podcast, The New York Times' Ellen Barry investigates the fantastical story of an eccentric Indian family who claimed to be descendants of ancient Muslim royalty. Their antics included camping at a Delhi train station while the mother demanded a mansion from the Indian government (a request that was eventually granted), tantalizing foreign journalists with intrigue, and a suicide that allegedly involved crushed diamonds. But the family was not who they said they were. The violence and partition of India in 1947 tore them apart and the mother was confined to a mental hospital. Amidst the traumatic impacts of partition, the family concocted a fantastical narrative for themselves to channel their grievances. (JOSH KELETY)
---
NOT COUGIN' IT!
Among all the Thanksgiving hubbub and Mike Leach's whining after another loss for WSU in the Apple Cup, you might have missed the most exciting development in Coug athletics in recent memory. WSU's women's soccer team has gone on a torrid run through the NCAA tournament, knocking off three ranked teams on their way to the Final Four, aka the College Cup. On Friday, Dec. 6, they'll play in a national semifinal against perennial power North Carolina; the game is at 4 pm and will show on ESPNU. (DAN NAILEN)
---
KICKOFF
You've probably heard by now that the Spokane Shock is back, and they'll be competing in the Indoor Football League in 2020. Now we know exactly when you can hit the Arena for all the action. The Shock's home opener will be March 27 against the San Diego Strike Force. The Shock will host seven home games in all; visit thespokaneshock.com for all the deets. (DAN NAILEN)