INTRODUCING: THE END IS NEAR
Every once in a while, a sign will smack you in the face, delivering an unmistakable message: The shit is going down. Pick your favorite aphorism: The world's going to hell in a handbasket. Something's rotten in the state of Denmark. This aggression will not stand, man.
For me, it was watching the Johnsonville Cornhole Championships on ESPN. The pro "athletes" looked like Nascar drivers — decked head to toe in sponsor logos — and swished every beanbag they tossed in the beloved backyard game. I was transfixed. This is what the world has come to — a sausage-maker-backed "sport," broadcasted from sea to shining sea, feeding Americans their rotten culture back to them in between frequent commercial breaks. Or, maybe, I was just having a bad day.
Either way, it's spawned what will become a periodic feature in 2020 wherein we'll detail the newest, scariest and funniest signs that the end is near. You'll find a few of them on this page and in this space in the weeks to come. Enjoy! (JACOB H. FRIES)
---
SIMPLE PLEASURES
Tom Hooper's big-screen adaptation of Andrew Lloyd Webber's musical Cats is the scariest movie of the year, a fever dream filled with terrifying bipedal cat creatures cavorting around with human faces grafted onto their bodies. But it's not the movie itself that's a sign of oncoming doom: It's that it's tanking at the box office. I mean, whatever happened to the fine art of hate-watching? Why hasn't everyone on the planet shelled out the dough to gawk at such a singular cinematic car crash? In my world, Cats outgrossed Star Wars. (NATHAN WEINBENDER)
---
HEALTH, WHO CARES?
NPR's "Bill of the Month" dives into the absurdities of health care and the December feature takes the cake: A woman had a head cold and went to her doctor to get tested for strep throat, and get antibiotics. Weeks later, she got a bill for more than $28,000 for the lab test, with her insurance offering to cover about $25,000 of that. Turns out, her doctor ordered a series of DNA tests to figure out if any of a slew of viruses or bacteria were causing the cold, despite the fact it wouldn't matter, because the treatment wouldn't change. When that kind of highway robbery gets built into the health care system, the end of the tunnel is getting closer. (SAMANTHA WOHLFEIL)
---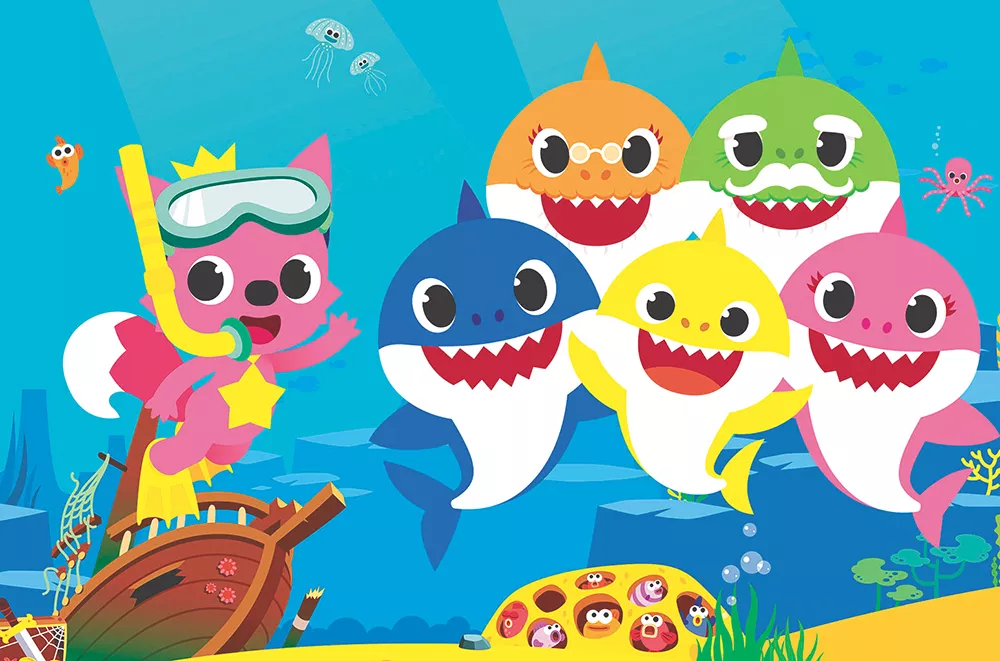 BABY BOSSES
A recent Forbes report revealed that some of the richest personalities on YouTube haven't even graduated from kindergarten yet. The site's top-five earners of the year include 5-year-old Nastya, whose father films her going to the zoo and dancing to "Baby Shark," and 8-year-old Ryan Kaji, who raked in $26 million in 2019 by unboxing toys and playing with them on camera. He even has his own toy line in Target. Apparently, kids can't spend their free time climbing trees and scraping their knees anymore; they have to get a head-start on pleasing our capitalist overlords. (NATHAN WEINBENDER)
---
CONSPICUOUS CONSUMPTION
My hatred of all things Kardashian/Jenner has maintained a low boil since I got rid of cable, thereby denying myself the ability to hate-watch the vacuous clan's shows. And yet, I still can't get away from getting new information about these people. This Christmas, I learned the name of Kylie Jenner's child (that would be Stormi — yes, with an "i") because her parents decided to give the not-yet-2-year-old girl a diamond ring so massive media outlets like Cosmopolitan wrote stories about it. That ring was in addition to a "playhouse" for Stormi bigger than most Spokane apartments. (DAN NAILEN)