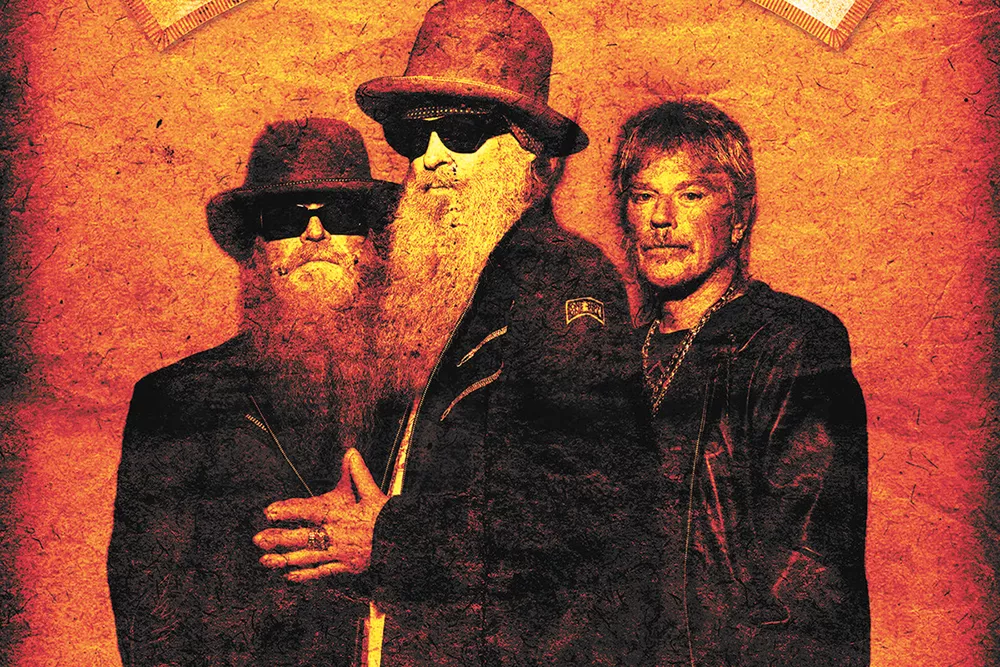 THE BEST BEARDS
For most '80s kids, ZZ Top are forever associated with their distinct facial hair and videos full of classic cars and pretty girls. Their music from that era made them hugely famous, but the story told in new Netflix doc ZZ Top: That Little Ol' Band From Texas is basically everything that came before massive, MTV-fueled fame. And the movie is better for it, because hearing about the trio's predilection for psychedelic drugs, tours with Jimi Hendrix, Hawaiian cocktail benders with the Rolling Stones and concerts featuring all manner of Lone Star State livestock as stage props is way more fun than any casual fan has a right to expect. Their blues-rock sound is still kicking after 50 years — and this movie shows just what a miracle that is. (DAN NAILEN)
---
THIS WEEK'S PLAYLIST
Some noteworthy new music hits online and in stores March 20. To wit:
Alicia Keys, Alicia. Keys takes a break from hosting award shows to get back to business.
The Weekend, After Hours. Hot off his primo role in Uncut Gems, The Weeknd is back!
Moaning, Uneasy Laughter. The trio trades guitars for a lot of synths on the new one, and it works on album opener "Ego." (DAN NAILEN)
---
WHERE'S THE TP?
If the end is near, we might be getting a sense of what that looks like: Empty aisles where the toilet paper is supposed to be at the grocery store. I went to four different stores over the weekend, and there was no toilet paper to be found anywhere. This is happening around the country. I get wanting to be prepared as you isolate yourself from others, but there's really no reason to hoard this much toilet paper. (WILSON CRISCIONE)
---
HISTORICAL SURREALISM
Season three of Babylon Berlin, a high-budget crime noir TV series set during the tail end of 1920s, is just as stellar as its previous installments. All the best elements are back: an intriguing murder mystery that simultaneously depicts the volatile political and economic climate that nurtured the rise of fascism, surrealism, and lavish and decadent Great Gatsby-esque party scenes. In this season, police inspector Gereon Rath grapples with a serial killer while his new deputy inspector, Charlotte Ritter, struggles with sexism in the male-dominated Berlin Police Department. Meanwhile, the growing presence of the Nazi Party forebodingly looms over the story. Watch it now on Netflix. (JOSH KELETY)
---
MURAL FROM HOME!
Hooptown USA and Spokane Arts have the perfect opportunity for artists who currently find themselves tucked inside far more than they'd like to be — an open call to design murals at three high-profile basketball courts in Peaceful Valley, Chief Garry Park and Thornton Murphy Park. They'll be taking online applications and design ideas through April 23, and three artists will earn an $8,500 stipend and the chance to create a cool new large-scale work. Visit spokanearts.org for details and a link to the online application. (DAN NAILEN)