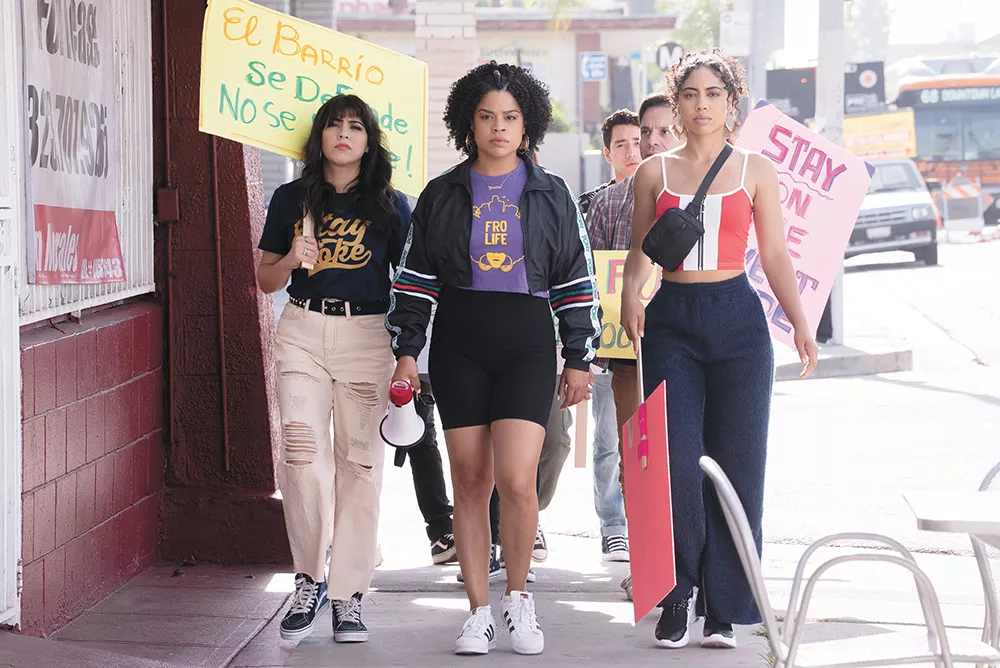 CALIENTE!
This binge is definitely worth your while — preferably while you down some tasty tacos. Netflix's Gentefied features 10 half-hour episodes revolving around three cousins in East Los Angeles and their grandfather, "Pops," who's trying to save the family's restaurant as the neighborhood gentrifies around them. The show doesn't shy away from tough issues surrounding race, gender, art and class — and, yes, sometimes it's a bit preachy — but overall it balances comedy and drama with skill while showcasing a segment of American culture all too often left off the screen. (DAN NAILEN)
GO ALL IN
The first two seasons of Ozark were just fine. It had good characters, a captivating plot and cliffhangers that were great for binging. But season 3, recently released on Netflix, is a level up for the crime drama. Unhinged from a plot bounded by a contrived timeline, this season explores a power struggle between husband and wife before turning into a stunning commentary on the dead-end options facing people with mental illness. (WILSON CRISCIONE)
THIS WEEK'S PLAYLIST
Some noteworthy new music hits online and in stores April 10. To wit:
LADY GAGA, Chromatic. There's going to be a lot of apartment dance parties to this one.
JOE SATRIANI, Shapeshifting. If guitar wankery is your game, Satriani is probably some sort of wizard.
THE STROKES, The New Abnormal. Retro-cool or stuck in 2001? We report, you decide!
THE DREAM SYNDICATE, The Universe Inside. My excitement level for the Paisley Underground heroes' latest is high. (DAN NAILEN)