HOLLYWOOD GLAM
I expected the new Netflix miniseries Hollywood to be some dolled up post-WWII, feel-good garbage about the magic of Tinseltown. It's much raunchier. Episode one follows the life of a young veteran named Jack as he attempts to provide for his new family while sleeping his way to the top of Hollywood's elite. Jack will do anything to be a star. Well, almost anything. Sure, it's a glossier, sexier version of a post-war America — and probably totally unrealistic. But hey! THAT'S HOLLYWOOD, BABY! (QUINN WELSCH)
---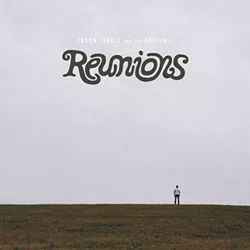 THIS WEEK'S PLAYLIST
Some noteworthy new music hits online and in stores May 15. To wit:
Jason Isbell & the 400 Unit, Reunions. If it wasn't prohibited, I'd show up to your house and explain why Isbell is America's best songwriter in 2020.
Charli XCX, How I'm Feeling Now. The pop killer conceived, recorded and now releases a new album, all done under quarantine.
Magnetic Fields, Quickies. Stephin Merritt packs 28 songs on the band's latest, all under three minutes.
Perfume Genius, Set My Heart on Fire Immediately. Bittersweet lyrics set to music that will get you moving. (DAN NAILEN)
---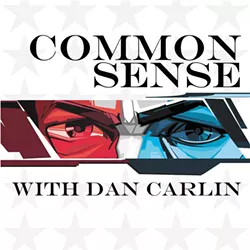 PROLIFIC PODCASTER
Dan Carlin has been on a roll. The host of Hardcore History, beloved by sweaty history nerds of all shapes and sizes, has produced a whopping total of three (3!) podcasts in the last two months in his spinoff series, Hardcore History: Addendum and Common Sense with Dan Carlin. It's worth noting that Carlin hasn't updated Common Sense in almost two years. In "A Recipe for Caesar" (a Carlin episode title if I ever saw one) he dives into the politics of pandemics and whether our current situation can unify our country, or just heightens partisan tensions further. (QUINN WELSCH)
---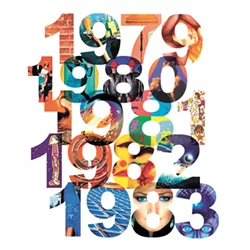 IMMACULATE COLLECTION
Producer duo the Hood Internet has long been known for their unusual mashups, and one of their ongoing series takes a Time Life collection's worth of songs from a specific year and weaves them into a single track. Their most recent is a swirling mashup of 50 hits from 1985, featuring artists like Madonna, Dire Straits, INXS, Prince, Whitney Houston, Tears for Fears, Kate Bush, Run-DMC and even Eddie Murphy. It's a clever way of distilling an entire year into an easily digestible single, available on YouTube. (NATHAN WEINBENDER)
---
THREE MINUTES OF JOY
Do yourself a favor and search YouTube for Thao & the Get Down Stay Down's new video for "Phenom." Having lost the ability to shoot a traditional video, Thao and eight dancers created an incredibly ornate bit of choreography completely on the Zoom meeting app, from planning to rehearsals to recording the vid in one take. It gets better as it goes from a clunky start, so stick it out, it's worth it. (DAN NAILEN)