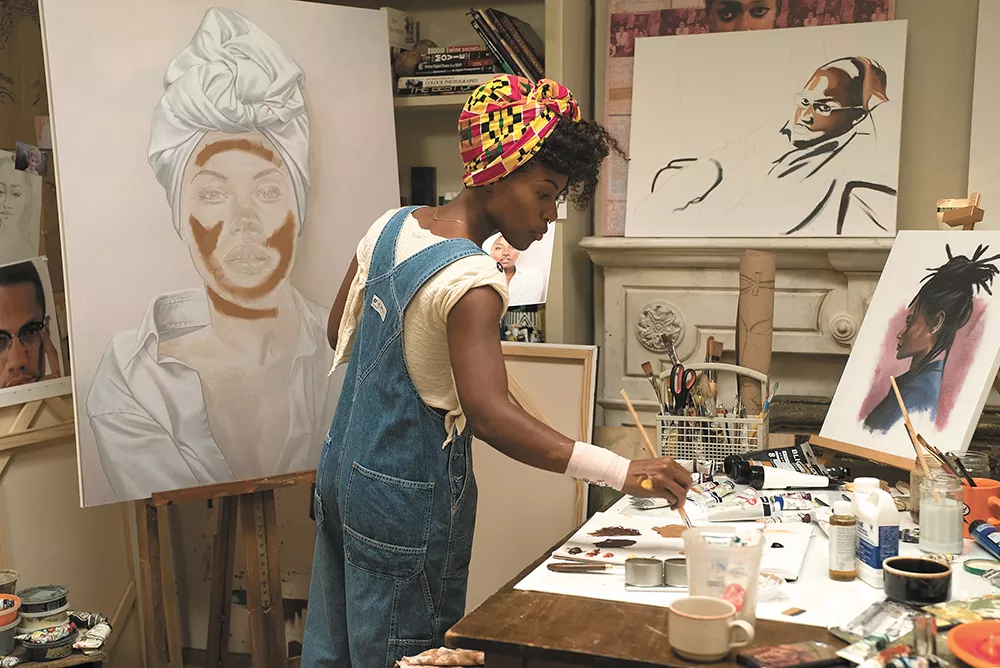 ON THIS WEEK'S PLAYLIST
Some noteworthy new music arrives online and in stores Dec. 1. To wit:
CHRIS STAPLETON, From A Room, Vol. 2. The trad-country star delivers the second batch of tunes this year free of modern country's prevalent brews-n-bros cheese.
MIGUEL, War & Leisure. The R&B and funk-loving performer oft-compared to Prince is adding a dose of political angst to his sexy jams, because, you know, #2017.
U2, Songs of Experience. Not to worry, gang, the Irish crew's companion to 2014's Songs of Innocence won't suddenly appear on your iPhone unless you pay for it. Remember when getting a free album you didn't want was something worth burning down the internet about?
NEIL YOUNG & PROMISE OF THE REAL, The Visitor. The prolific Canadian again records with Willie Nelson's kid and the band he played with in Spokane in 2015, this time on some Trump-inspired tunes. It pretty much has to be better than their last collaboration, The Monsanto Years. (DAN NAILEN)
---
ADD TO YOUR BINGE LIST
We know the queues on your various streaming platforms are no doubt already full, but maybe you'll want to bump some of these new original properties to the top of your list. Netflix recently debuted the original series SHE'S GOTTA HAVE IT, pictured, based on Spike Lee's 1986 debut feature (also available to stream) about an independent woman and the various men who come into her life. Also new to Netflix is the 7-episode Old West thriller GODLESS, in which a reformed outlaw runs from his vengeful former employer. Over on Amazon Prime, you can check out the first season of THE MARVELOUS MRS. MAISEL, the latest from Gilmore Girls creator Amy Sherman-Palladino, centering on a recent divorcee discovering stand-up comedy in 1960s Greenwich Village. And you've only got a little more waiting to do until Netflix drops season 2 of its Emmy-winning historical drama The Crown on Dec. 10. (NATHAN WEINBENDER)
---
Digits: 37 MINUTES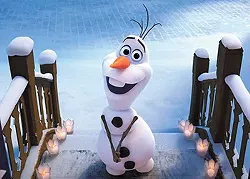 How long you should wait to enter the theater after the posted time for Pixar's new animated film Coco — that is, if you want to miss what critics and moviegoers both are calling the most excruciatingly annoying and bad Disney short that runs for 21 minutes before the main feature (this number includes skipping all previews). Sorry Olaf, but your new Olaf's Frozen Adventure, which was originally intended as an ABC TV special, is not exactly putting people in the holiday spirit. The good news, however, is that most agree Coco, an homage to Mexican culture and the Día de los Muertos holiday, is definitely worth seeing. (CHEY SCOTT)
---
#GRAMMYSSODIVERSE
There's no reason to take any awards show too seriously, but it's heartening to see that the music business recognizes the art is served best when skills are recognized in people beyond white dudes. In this year's Grammy nominations, what's bad for Ed Sheeran is good for showcasing music's diversity. For the first time since 1999, there's not a single white man up for Album of the Year:
Jay-Z, 4:44
Childish Gambino, Redbone
Kendrick Lamar, DAMN
Bruno Mars, 24K Magic
Lorde, Melodrama (DAN NAILEN)
---
BE A GIANT NERD
We're big fans of Giant Nerd Books on North Monroe, and we're even bigger fans of Inlander graphic artist Derrick King, who is the visual force behind a limited-edition T-shirt the store is taking orders for through Dec. 13 at 6 pm. While the exact colors are still being determined, you can see the image that will be printed on a Bella & Canvas T-shirt. For just $20, you can get one for yourself or the nerd you love in all sizes for men and women. Visit the store's Facebook page (Facebook.com/giant.nerd.books) or stop by in person at 709 N. Monroe to order. Worldwide shipping available, too, for your international nerd friends. (DAN NAILEN)