BETTING BIG
The Spokane Tribe opened the doors Monday night to its new 38,000-square-foot casino featuring 450 slot machines, 12 table games, a deli, a full-service restaurant and a game-floor bar. The $40 million project is only the first phase in a larger $400 million master plan for the tribe's land along Highway 2; down the road, the Spokane Tribe plans to add a hotel, a cultural center, retail space and an entertainment venue at the 145-acre site. (JACOB H. FRIES)
---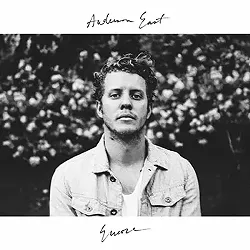 ON THIS WEEK'S PLAYLIST
Some noteworthy new music arrives online and in stores Jan. 12. To wit:
ANDERSON EAST, Encore. The soulful roots musician (and beau to Miranda Lambert) releases a second set of killer country just a couple months after a "secret" show at No-Li Brewhouse.
BLACK REBEL MOTORCYCLE CLUB, Wrong Creatures. Dark, sinewy grooves are the rule with these guys, back after a five-year hiatus.
CAMILA CABELLO, Camila. The former Fifth Harmony singer landed single "Havana" among Barack Obama's favorite songs of 2017. Her solo debut arrives a year after quitting her old group.
UMPHREY'S MCGEE, it's not us. Prog-rock-loving jam-banders take a pause from their noodling long enough to record some new songs. Here they are. (DAN NAILEN)
---
WELCOME BACK
Our long national nightmare of not having David Letterman cracking wise on television is over. His new Netflix talk show, the concisely named My Next Guest Needs No Introduction with David Letterman, launches its first episode Friday, Jan. 12, with Barack Obama as its debut guest. It's the former president's first talk show since leaving office, and a fine way to kick off Letterman's series that will also include Tina Fey, George Clooney, Jay-Z, Malala Yousafzai and Howard Stern. Letterman's stellar retirement beard will be serving in the role of sidekick. (DAN NAILEN)
---
THIS IS THE WAY THE WORLD ENDS
Netflix brought us into 2018 with some seriously twisted British TV brilliance. To ease away from the depressing specter of Black Mirror's dystopian near-future, try The End of the F***ing World to center you back in the melancholy present. All eight episodes dropped Jan. 5, and it's just your normal teen love story, as Alyssa, the black sheep of her family, meets James, who kills small animals and wants to move onto bigger prey. Watch as they find out they're not the most messed up people in the world after all. (SAMANTHA WOHLFEIL)
---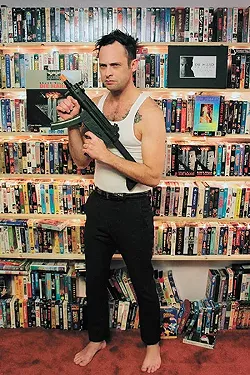 HOW 'BOUT ANOTHER PARTY, PAL?
Ryan Dean Tucker delivered a surreal and hilarious one-man version of Die Hard over the weekend. Through inserting himself into the film via not-so-smooth editing and a creative use of green screen, he was able to fulfill the role of John McClane on the Bartlett stage while "acting" alongside himself as several other characters. The place was packed, and the laughs were steady watching Tucker run himself ragged. Watching made us think of some other movies with the potential for hilarious, similar treatment:
• ROADHOUSE. Fisticuffs, tai chi, sweet love — the Dalton character does it all.
• THE BIG LEBOWSKI. The Dude seems a natural for a live show.
• BIG TROUBLE IN LITTLE CHINA. Tucker could reuse his John McClane tank top to be Kurt Russell's Jack Burton. (DAN NAILEN)