GATOR SEASON
Leave it to Donald Glover to make oft-troubled comedian Katt Williams look like he's ready for some serious acting roles. In the second season premiere of Glover's brilliant, trippy Atlanta (subtitled Robbin' Season), Williams plays the "Alligator Man," a slightly crazed relative of Glover's Earn and Earn's rapper cousin Paper Boi, and Williams is impressive in the role — all the more so considering he had to share screen time with a big ol' gator. In a show that blends harsh realism with utterly surreal moments (remember the invisible car in Season One?), Williams' character offers a little bit of both. New episodes of Atlanta air Thursdays on FX. (DAN NAILEN)
---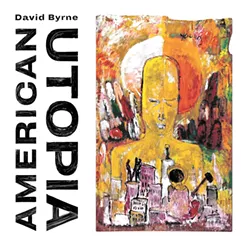 ON THIS WEEK'S PLAYLIST
Some noteworthy new music arrives online and in stores March 9. To wit:
DAVID BYRNE, American Utopia. More like "David Byrne, American Treasure," am I right?
JUDAS PRIEST, Firepower. I'm a little shocked they haven't already used this album title.
MYLES KENNEDY, Year of the Tiger. Spokane's own, doing the solo thing away from Slash's Snakepit and Alter Bridge.
NATHANIEL RATELIFF AND THE NIGHT SWEATS, Tearing at the Seams. Is the title a reflection of emotional rending, or too much tour catering? (DAN NAILEN)
---
FRIDAY WITH FALLON
Spokane-born, WSU-educated Kelsey Cook is making some noise in the standup comedy world, splitting her time between Los Angeles and New York, touring the country with Jim Norton and co-hosting a podcast, Self Help-less. Friday night, she'll be rubbing elbows with Drew Barrymore when she hits The Tonight Show stage. Tune in and/or go see Cook when she's at the Spokane Comedy Club March 29-31. (DAN NAILEN)
---
CHRONICALLY DELICIOUS
Each bite of a burrito from Chronic Tacos, which recently opened in downtown Spokane, packs in so much flavor that, momentarily, it wipes away all that may be troubling you that day. By the time I finally conquered the mammoth burrito, for instance, I nearly forgot that the employees wrote "Wilsooooon" on the burrito bag next to a picture of a volleyball, repeating a joke that I, and all other Wilsons in the world, have endured for 18 years. (WILSON CRISCIONE)
---
MINNOW BLY CAST ANNOUNCED
The Sacred Lies of Minnow Bly, based on Spokane author Stephanie Oakes' 2015 novel about a girl whose hands are cut off before escaping a religious cult, is being adapted into a Facebook streaming TV series called simply Sacred Lies. Last week, we learned that 20-year-old actress Elena Kampouris (Before I Fall, American Odyssey) will play story protagonist Minnow. Her juvie roommate, Angel, is being played by Kiana Madeira (Dark Matter), while Kevin Carroll will play a forensic psychologist who questions Minnow, and Ryan Robbins fills the role of Minnow's father, Samuel. The show hasn't yet set a launch date. (CHEY SCOTT)