HADER PLAYERS
On TV and in movies, hitmen have been done to death. So have actors. But how about when you combine the two? A typical comedic pitch might turn a failed actor into a hitman. But HBO's Barry does the opposite: A very good hitman decides he wants to become an actor, despite his total lack of skill. It's a funny show, but more impressive is the nuance and genuine pathos on display. Bill Hader, who directs, writes and plays the hitman Barry, strikes some of the same brilliant notes as he does in Hader's Documentary Now! spoofs. He takes a ludicrous premise and approaches it with almost religious sincerity. (DANIEL WALTERS)
---
ON THIS WEEK'S PLAYLIST
Some noteworthy new music arrives online and in stores April 6. To wit: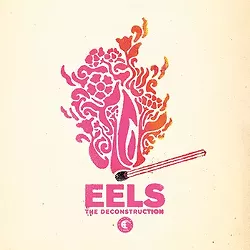 DR. OCTAGON, Moosebumps: An Exploration Into Modern Day Horripilation. Yes, Kool Keith's time-traveling alien gynecologist alter ego is back! It rarely gets more freaky.

EELS, The Deconstruction. Main man E's first new set since 2014 is Eels' 12th album overall.

HINDS, I Don't Run. Spanish indie-rock ladies are back with more tasty ear candy.
HOP ALONG, Bark Your Head Off, Dog. This Philadelphia folk-rock crew is remarkably imaginative.
WYE OAK, The Louder I Call, The Faster It Runs. First single "It Was Not Natural" features this Baltimore duo in an expansive mood. (DAN NAILEN)
---
COEUR D'CON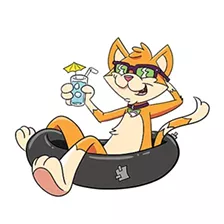 After more than a decade, Spokane's Lilac City Comicon is welcoming a baby sibling to the family. Starting this fall, the inaugural Lake City Comicon in Coeur d'Alene becomes the newest offering from the same folks behind Spokane's con, founded and organized by Nathan O'Brien. Coeur d'Alene's event is set for Oct. 20 at the Kootenai County Fairgrounds, and booths ($75) for artists, exhibitors and vendors of all things pop-culture/nerd fandom are now available for reservation. Admission for guests is $5 at the door, and kids ages 12 and under are free. Check back for more details as the date approaches at
lakecitycon.com
. (CHEY SCOTT)
---
SOMETHING WILD
Did you know the largest bioterror attack in U.S. history happened in Central Oregon in the 1980s? What about the fact that it was tied to a cult? Netflix's six-part docu-series Wild Wild Country explores the jaw-dropping drama that ensued after followers of Bhagwan Shree Rajneesh moved from India to Wasco County to build their commune. Through new interviews and old footage, key cult leaders expound on the freedom of religion, neighbors describe tensions as the group took over local government, and journalists and elected officials talk about their massive investigation into a series of increasingly unbelievable events. (SAMANTHA WOHLFEIL)
---
CALLING ALL COUG-ROOTING WINE LOVERS
When it comes to WSU football heroes, they don't come much bigger than Drew Bledsoe. After his lengthy NFL career, the former Coug quarterback hit Walla Walla and established Doubleback Winery in 2007. On Friday, Bledsoe will swing by Nectar Catering & Events (120 N. Stevens) to debut the latest in his wine line. Attendance is free, and you can enjoy a sip and meet Bledsoe from 2:30-5 pm, but if you want an autographed bottle to take home, sign up through the link at facebook.com/nectarcateringandevents for either a $120 bottle of 2015 Doubleback Cabernet or $60 Bledsoe Family Flying B Cabernet. (DAN NAILEN)