LIVE AND LEARN
The Moondoggies played the Bartlett over the weekend, and their tunes — a blend of Neil Young-ish guitar workouts and Beach Boys harmonies — were stellar. Early on, frontman Kevin Murphy introduced the band as being from Everett and mentioned how nice it was that a Spokane audience knows where that is, while a Dallas audience doesn't. Then he added that Everett was, "you know, the hometown of Kenny Loggins." No, I did NOT know Mr. "Footloose," Mr. "Danger Zone," was an Everett native. (DAN NAILEN)
---
CASE CLOSED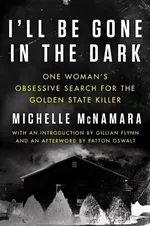 When true crime author Michelle McNamara died suddenly in 2016, she left behind an unfinished manuscript and a terrifying cold case. Her book I'll Be Gone in the Dark, released posthumously in February, documents the decade-long spree of an unknown rapist and murderer who terrorized California throughout the 1970s and '80s. McNamara connected the dots of his rampage and dubbed him the Golden State Killer and her writing renewed contemporary interest in the crimes. Sacramento Police recently arrested a suspect: 72-year-old Joseph James DeAngelo, a former cop. McNamara's husband, the comedian Patton Oswalt, tweeted: "Goodnight, Michelle... You aimed a light and helped catch a monster." (NATHAN WEINBENDER)


---
ON THIS WEEK'S PLAYLIST
Some noteworthy new music arrives online and in stores May 11. To wit:
ARCTIC MONKEYS, Tranquility Base Hotel & Casino. The British band has been gone for five long years. I, for one, welcome the return of the Monkeys business.
BRENT COBB, Providence Canyon. Nephew of Nashville producer Dave Cobb and a leading new voice among cool country, Cobb hits Spokane Arena with Chris Stapleton this summer.
LA LUZ, Floating Features. The Seattle doo-wop-meets-surf sisters are back with a new one. (DAN NAILEN)
---
SEASON OF SCI-FI
We're in a golden age of sci-fi and fantasy cinema/TV; three shows airing new seasons continue to solidify this designation:
WESTWORLD (HBO, Sun at 9 pm)
Get on board with this mind-melting drama — Season Two is bringing us back to the robot-filled theme park where an AI revolution is underway.
LEGION (FX, Tue at 10 pm)
The second season of this psychological drama about X-Men mutants is trippy as hell thanks to more diverging timelines and plenty of creative cinematography and sets.
THE EXPANSE (Syfy, Wed at 9 pm)
In Season Three of this space opera about conflict in our solar system, rogue heroes and a dangerous biological weapon make for plenty of action and political scheming. (CHEY SCOTT)
---
THE DEAD CELLS RHYTHM
Dead Cells is a hard game. When it kills you, it kills you permanently. If you're lucky, you got far enough to unlock new weapons or upgrade your powers for the next futile attempt. All of which would make it an obnoxious slog if it weren't for the simple fact that the rhythm of the platforming combat is so fun. A good action game feels like an improvised guitar solo at a jam session, and few games capture that feeling like Dead Cells. Whether you're diving five floors to set the ground on fire, rolling behind an enemy to backstab them, or tossing out ice grenades and sawblades, violence has never felt so musical. (DANIEL WALTERS)