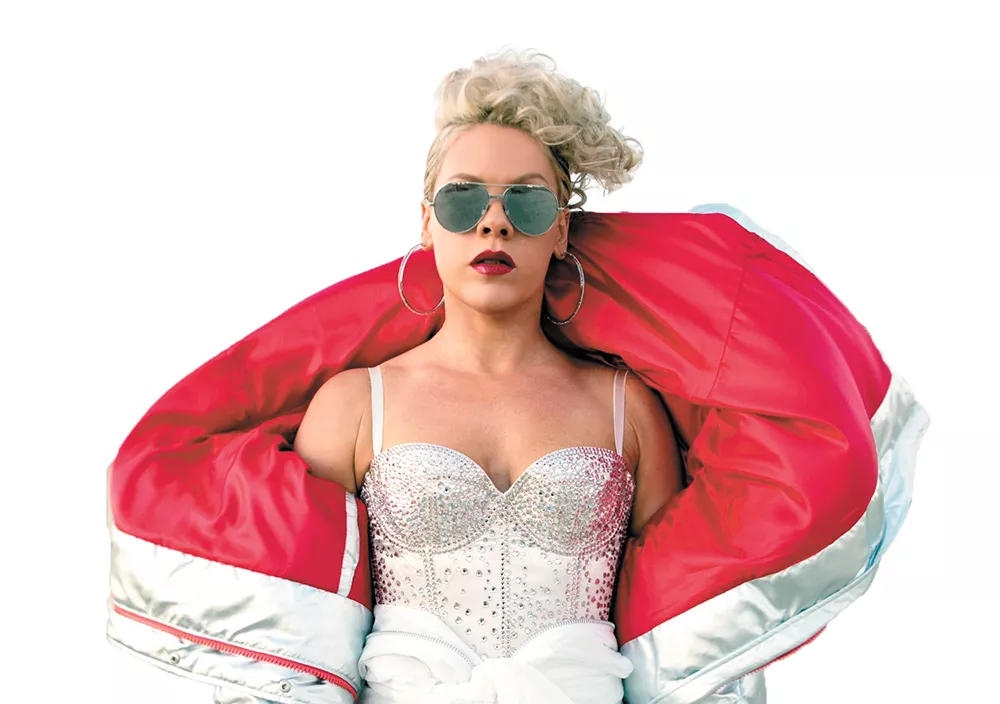 PER YOUR REQUEST
The results of Spokane Arena's "bucket list" survey are in, and pop, metal and country dominate — no surprise there. It's fun to see Lady Gaga and Luke Bryan have the same number of advocates in the region (they tied for No. 16), as do AC/DC and Post Malone (tied for No. 30). An experienced Spokane concert-goer can probably guess that Beyoncé (No. 21) and Bruce Springsteen (No. 13) are long shots, while Aerosmith (No. 11) and George Strait (No. 5) are maybe — maybe — a little more likely. Here are the top 10 acts Inland Northwest fans asked for:
1. P!nk
2. Bruno Mars
3. Justin Timberlake
4. Maroon 5
5. George Strait
6. Ed Sheeran
7. Pearl Jam
8. U2
9. Imagine Dragons
10. Paul McCartney
---
ON THIS WEEK'S PLAYLIST
Some noteworthy new music arrives online and in stores May 18. To wit:
PARQUET COURTS, Wide Awake! The Brooklyn indie-rockers are prolific, and we're better off for it.
STEPHEN MALKMUS & THE JICKS, Sparkle Hard. Wherever former Pavement frontman Malkmus goes, I will follow.
COURTNEY BARNETT, Tell Me How You Really Feel. The Aussie guitar goddess with a wicked sense of humor is back, and not a moment too soon. (DAN NAILEN)
---
GET TO THE CHOPPA!
Another classic '80s action movie is getting a new install, and my bet is it's gonna have a hard time holding up to the original story. The Predator, out on Sept. 14 as the fourth installment in the franchise, is directed and co-written by Shane Black, who played (spoilers) Hawkins, the first character to go in the 1987 original Predator. In chapter four, the Predators return to Earth, sporting some upgraded armor and DNA, which means taking them out probably won't be as easy as with Arnold's improvised booby traps. (CHEY SCOTT)
---
GOTTA GO
Have you ever walked into a public restroom and thought, Wow! This place is great! We all want to enjoy our privacy, and now we know where to "go," thanks to my new favorite Instagram page, @spokanepees: "Showcasing Spokane's greatest public restrooms." (QUINN WELSCH)
---
WATCHING THE KING
It's hard for many to think of Elvis Presley without thinking of the cartoonish pop culture version — the overweight guy in the garish jumpsuit. A new documentary, Elvis Presley: The Searcher, is an excellent reminder of Presley's significance to American culture and popular music, as director Thom Zimny focuses on the man while ignoring most of the scandals. Cooperation from Presley's estate and family means a deluge of never-before-seen live clips and photos, and the focus on Presley's thrilling '68 comeback special makes the viewer feel the stakes as much as Presley did. A must-see, streaming now on HBO. (DAN NAILEN)