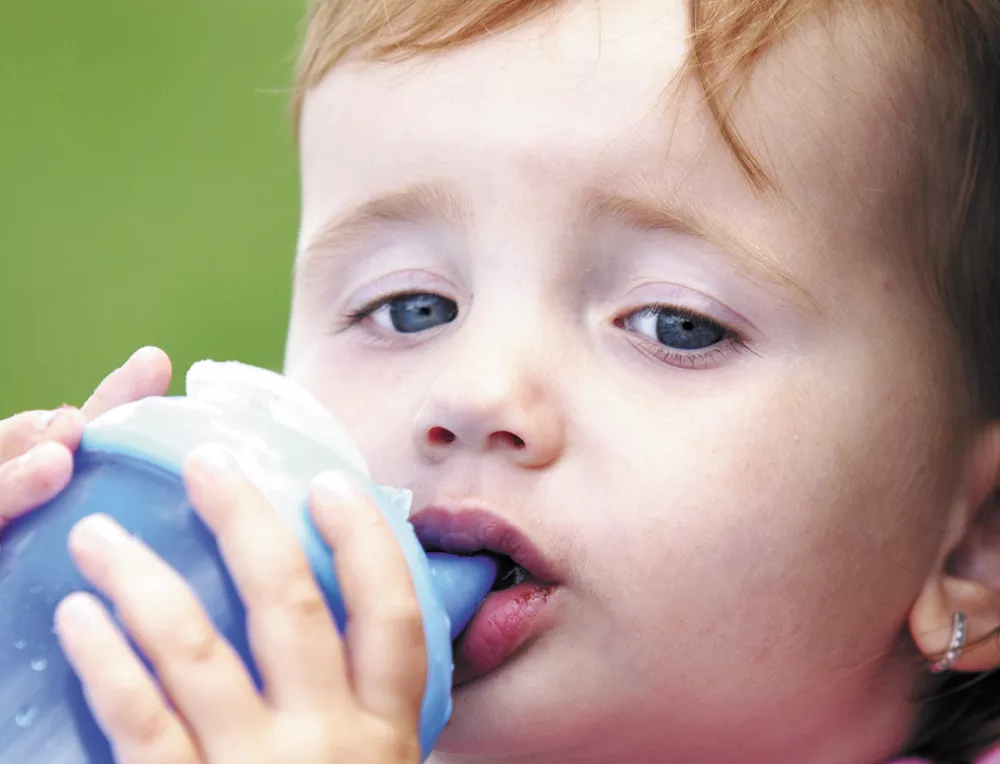 Meagan Norris was warming a plastic bottle of soy milk for her 3-year-old daughter as she read the online version of the March/April Mother Jones article entitled, "The Scary New Evidence on BPA-Free Plastics."
"Oh, crap," Norris says, "I was thinking either she will develop some horrible disease, or her offspring will be mutated." Norris is mostly joking, but also partly resigned, and feeling guilty.
Norris's daughter was not yet born when Washington state banned Bisphenol A (BPA) in children's cups, bottles and dishware in 2010. But Norris knew about it; she'd been researching which products would be safest for her newborn.
"We bought glass bottles for her initially," trying to be extra safe, she recalls, "but they break so easily and they're expensive. So we eventually said 'Oh, to heck with it.' We assumed [manufacturers] were telling the truth" about the safety of BPA-free plastics.
The Mother Jones article asserts that any momentary peace of mind parents may have gotten from buying BPA-free is unfounded. The story digs deep into evidence from a private, independent study of BPA "free" plastic children's cups that revealed more than 15 of the cups tested "leached synthetic estrogens — even when they weren't exposed to conditions known to unlock potentially harmful chemicals, such as the heat of a microwave, the steam of a dishwasher, or the sun's ultraviolet rays ... some BPA-free products actually released synthetic estrogens that were more potent than BPA."
The Centers for Disease Control estimates that more than 90 percent of Americans have BPA in their bodies, and the "estrogenic effects" of BPA have been linked to breast and other cancers, reproductive problems, obesity, early puberty and heart disease.
Pat Hunt, a WSU reproductive biologist and geneticist, has been campaigning to clarify and pinpoint the endocrine-disrupting effects of BPA for 15 years.
She researches why older females have a harder time getting pregnant and maintaining pregnancies. While her test subjects — mice — test the effects on male and female fertility, she is driven to provide safety for children as well.
"Chemicals can alter the growth pattern of cells," Hunt explains. "Of most concern to us is exposure to the growing fetus or newborn, since their bodies are being reprogrammed and growing."
Back in 2008, Hunt and her colleague Frederick vom Saal (a source in the MJ article) were called "alarmist" by critics. She laughs about that now, and notes that "hundreds of investigators have joined us" in a global Bisphenol awareness campaign.
But taking on the $375 billion plastics industry is a tough gig for a group of committed scientists.
"It's definitely an uphill battle, and it's frustrating," she admits.
Hunt hopes her advocacy impacted the development of the Washington Toxics Coalition and subsequent laws banning BPA. But in retrospect, Hunt sees they needed a more specific demand: "We were asking for the removal of Bisphenol A, but the problem with alternatives to Bisphenol A is that some are simply modifications of Bisphenol [which she also refers to as 'sister molecules'] like BPS or BPT, which have the same harmful properties."
The biggest roadblock to reform, Hunt says, is at the top of the environmental and political action food chain: the federal government.
"We need to update our Toxic Chemicals Act, and we need chemical testing to be overhauled," she says. "They are no longer adequate ... There are so many chemicals that come into the market, and with our current guidelines, the onus falls on the government to test for harm, rather than on the manufacturer to demonstrate safety."
The Environmental Protection Agency, for example, has been scheduled for years to screen nearly 80,000 chemicals for "endocrine disruption," in the hope of creating a "chemicals of concern" list. It would have required, according to the MJ research, that "chemical makers share safety-testing data with federal regulators."
It hasn't happened.
"What parents ask for is what manufacturers produce," Hunt asserts. "They have to demand stricter standards."
But parents, particularly those who assume they are informed and conscientious, can get bombarded learning about all the potential hazards.
"My daughter can't drink milk, and rice milk allegedly has arsenic in it ... so does tap water, for that matter," says Norris. Then there are phthalates and lead in toys, pesticides in fruits and vegetables, and mercury in farmed fish.
"I will proceed with caution, and try to reduce her exposure to other possible carcinogens. We try not to not eat prepacked, processed foods ... and to keep as plastic-free and fresh and organic as possible," says Norris. "But I've been feeding her organic applesauce out of squeezy containers that may be coated with BPA." Norris pauses. "It could be a full-time job investigating the optimal way to take care of all the eventualities and possibilities," she concludes.
Hunt admits that she often struggles with the same sense of helplessness and the overwhelming nature of the problem.
"I don't like to talk to parent support groups, because it's not a happy story ... There's no escape from toxic chemicals," which Hunt refers to as a cost of convenience. "But we can at least be safer," she says. "I tell them, 'No plastic in the microwave. Not ever.' And if plastic is showing wear and tear, then it's starting to leach chemicals."
Hunt isn't hopeful about the prospect of alterations in product manufacturing without a consumer mandate. "The plastics industry isn't going to touch" the data, media attention, or public response from the MJ piece, Hunt says. "They'll let it die a peaceful death. Their job is to convince consumers there is still doubt about the harmful effects." Still, Hunt continues to trust that eventually science will prevail.
"The development of safer materials is coming over the long haul," she says. "We are evolving; I have to keep telling myself that." ♦