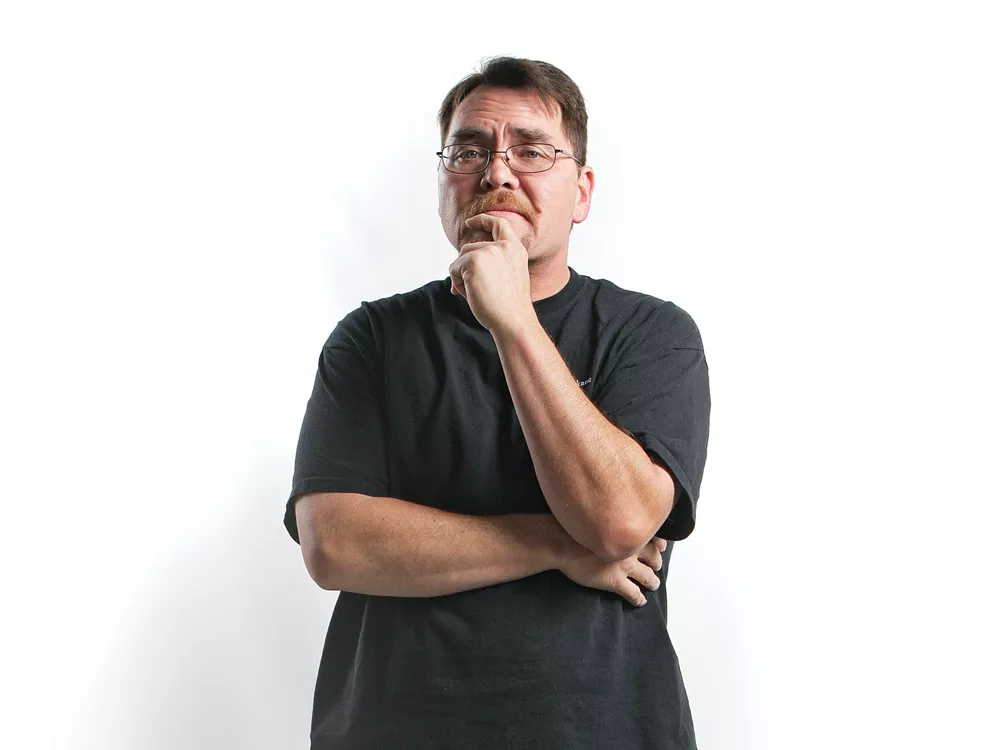 Last week, less than 27 percent of Spokane County's registered voters turned in their primary ballots, winnowing down races to the top two finishers. Spokane voters broke the 30 percent mark, but Valley voters barely eked out 21 percent participation.
Below are the results of the primary's major races, with some reaction from candidates. (And, yeah, none of them are too happy with the turnout.)
A Verner Sweep
Last Wednesday, the day after the primary election, Spokane Mayor Mary Verner dominated the front page of the Spokesman-Review.
One article, a column running down the paper's right side, examined Verner's decision to change course in the city's long-running legal battle surrounding the death of Otto Zehm. The other article, dominating the page with a big photo of a beaming Verner, delivered the results of the election.
The headline: "Verner sends signal with landslide win." David Condon, who took second place with 33 percent of the vote, apparently didn't get the signal.
"We were looking at 35 percent. So I was pleased with where we were," he says. "I was expecting her definitely to win, but I was surprised that the other candidates didn't garner more."
Verner's plans to become Spokane's first mayor re-elected since Richard Nixon was president look that much more likely. She destroyed the competition with almost 60 percent of the vote.
Condon, a former senior aide to U.S. Rep. Cathy McMorris Rodgers, says he blames a few things for his comparatively poor showing: low voter turnout, a cluttered ballot and the weather.
"It's the earlier primary. We finally had nicer weather," he says, adding that people he contacted on Tuesday — the final day to vote — told him they'd been out of town vacationing and that they'd "look at the ballot later."
Considering, he's optimistic about the general election, when the air is cold, the ballot will have less names and, after a spate of forums and debates, voters will know the candidates better.
"We definitely have different views on governing," he says. In the meantime, he plans to double the amount of doors he's knocked on, to about 17,000, and raise another $150,000.
"No. 1, I want to win. Goal two is to get the message out: We definitely need to get the budget under control," he says. "What do you have to do to get that message out? Yeah, raise money … and meet people."
The Fall of Corker
At one time, it may have seemed that Steve Corker, a longtime Spokane City Council member and one-time mayoral candidate, had a good shot at making it to the general election in the race for council president.
But no. Newcomer Ben Stuckart and Dennis Hession (who has served as mayor and council president), both got more than 30 percent of the vote, beating Corker, who received 26 percent. (Victor Noder garnered less than 6 percent of the vote.)
Corker says he got stuck in the middle. First, his support was stripped away from the left. Corker used to be chair of the Spokane County Democrats, but Stuckart got that group's endorsement this year. Corker blames this on his support last year for Republican Al French's candidacy for county commissioner.
But Corker says he still would've beat Stuckart if it hadn't been for the late entry of Hession in June. With that, his conservative business supporters evaporated.
"They were like deer in headlights. They just froze," he says.
Outflanked on both sides, Corker says he's transitioning out of politics to travel and teach.
Despite rumors that he'll support Stuckart, Corker says he still hasn't made an endorsement decision. That will only come after sitdown interviews with both candidates.
The Return of Fagan (Again)
In the primary for the soon-to-be-vacated City Council seat in Spokane's District 1, the six-person field was culled to two — Mike Fagan and Donna McKereghan — by less than a quarter of that district's voters. (Races in districts 2 and 3 were not on the primary ballot, because there are only two candidates in each race.)
District 1's fourth-place finisher, Luke Tolley, says the poverty of many of the district's neighborhoods was the main factor behind the low voter turnout.
"A lot of these folks focus their energy on their businesses and jobs and are not really into politics, especially when things get complicated," Tolley says.
Others blamed a ballot packed with not only primary candidates but also 11 ballot initiatives that would make amendments to the city charter.
All the propositions passed but two. The first would have shifted the power to condemn property from the park board to the City Council. The other would have allowed the City Council to hold more than one special election in a sixmonth period.
"They were poorly written and almost impossible to understand what the ramifications were," John Waite, District 1's third-place finisher, says of the initiatives.
Mike Fagan, who came in first with 29 percent of the vote, pointed to the lack of a paper voter information pamphlet, meaning people without Internet access couldn't learn about the candidates.
"Some people didn't vote because they didn't particularly care for any of the candidates," Fagan says. Even though District 1 has a history of low voter turnout, Fagan says he hopes that will change in November's general election.
"If it is voter apathy, I hope people would wake up and smell the coffee," Fagan says. "Because we are about to lose what we hold near and dear in our constitutional republic government."
In the Shadow of the Valley
For months, Bill Gothmann has been the lone dissenter on a largely like-minded Spokane Valley City Council.
But Gothmann — who, unlike his peers, supports some city planning — is not running for re-election. The race to replace him has people asking: Will someone take his role as dissenter?
Ben Wick — endorsed and partly funded by Gothmann — has a chance to fill that role. He won 26 percent of the primary vote. The 29-year-old software engineer, who has run for Council multiple times, has said the Council needs a clear vision.
But 66-year-old Marilyn Cline, who has lived in the Valley all her life, got endorsements from the rest of the City Council's members. And with 41 percent of voter support, she got a much larger primary vote than Wick.
School Choice
Sometimes the differences between school board candidates are small. Not this time. Voters got a clear contrast with Deana Brower and Sally Fullmer.
Both are parents and have teaching experience, but that's where the commonality ends. Brower brandishes endorsements from the state and local teachers unions. Fullmer has the endorsement of "Where's the Math," a state organization that advocates returning to traditional rigorous math drills, and local anti-educational establishment activist Laurie Rogers.
Brower's contributors include local unions and state Rep. Andy Billig, D-Spokane. Fullmer has the backing of Cindy Zapotocky, who once ran the Spokane County Republican Party, and Duane Alton, her biggest contributor, who regularly heads groups opposed to school levies.