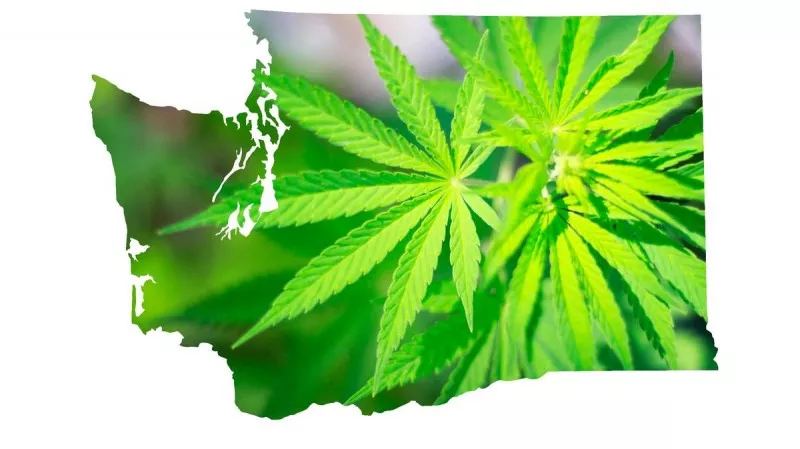 In preparation to implement legislation that would align the medical and recreational marijuana markets, the Washington State Liquor and Cannabis Board has revised proposed rules to incorporate feedback received during six public hearings held throughout the state, including a hearing that took place in Spokane in November.
"We spent many hours listening to and reviewing public comment," Jane Rushford, the board's chair, says in a statement. "Since the beginning, this has been an open and transparent process. Today's revised rules reflect the Board's continued commitment to transparency and the willingness to listen and make adjustments that may improve the rules."
The revised rules deal with marijuana license qualifications and the application process, quality assurance testing, product compliance, method of payment for a licensee to purchase marijuana, extraction requirements and more.
One proposed change removes the six-month residency requirement for financiers, which would allow out-of-state investors to get in on the industry.
Out-of-state financiers would still have to pass the same financial and criminal background checks in-state investors face, board spokesman Brian Smith told the Associated Press earlier this month.
Another revised rule would remove language prohibiting the use of terpenes and cannabinoids and language prohibiting characterizing flavors for inhalants from the marijuana processor license, while adding language prohibiting certain pot-infused products that require baking or cooking.
A somewhat controversial proposed rule change would require marijuana-infused edibles to be labeled with a bright-green Mr. Yuk sticker, which are typically affixed to products that are poisonous if ingested.
This sticker is meant to keep children away from the edibles, but some could argue that the stickers are unnecessary, as cannabis is not poisonous.
Other proposed changes would remove language requiring quality assurance retesting after 30 days, add requirements for a marijuana compliant product, change delivery time from 24 to 48 hours and allow CO2 to be used as a solvent for extraction by qualifying patients or providers.
A public hearing on the revisions will be held Feb. 10. The board will be asked to adopt the rules on Feb. 24. If adopted, they would go into effect on March 24. ♦