In last week's issue we explored our favorite shows from the past year, and this time around we're looking into the area's upcoming shows, as well as suggesting some ways to improve our small but mighty local scene. We even offered up a list of awesome touring acts we'd like see play locally. Cheers to another year.
WHAT'S ALREADY PLANNED
Elton John at Spokane Arena
March 5 | $49/$79/$159
Why this matters: Let's face it, 2016 was awful to modern pop legends, taking out David Bowie, Prince and George Michael, among others. The fact that 69-year-old Elton John survived his own hard-partying past and last year's diabolical spree of mortality to hit the road for another tour is reason enough to celebrate with him at his second Spokane Arena gig in less than three years. Regular visits from the man behind "Your Song," "Philadelphia Freedom" and "The Bitch Is Back" should be embraced while we still can see the man. (DAN NAILEN)
Local Natives at the Knitting Factory
April 12 | $25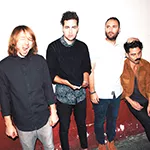 Why this matters: Sometimes it feels like Spokane is caught in a rut with its bigger shows. Yes, our clubs bring a steady diet of new talent to town, but the larger venues are often full of the sounds of yesteryear, or yet another Tech N9ne gig. Local Natives' visit is a sign that things might be shifting, as the Los Angeles band with heavy buzz thanks to their stellar third album, Sunlit Youth, arrives to headline the Knitting Factory, Spokane's biggest venue outside the Arena and Northern Quest Resort & Casino. The band's new music delves into world-music sounds discovered on their globetrotting tours, somewhat reminiscent of Vampire Weekend's vibe, and should make for a fine dance party fit for the big room. (DN)
Frank Ocean at Sasquatch! Music Festival
May 26-28 | $295 early bird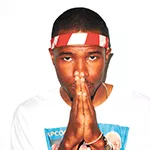 Why this matters: In order to combat waning ticket sales, the once mighty Sasquatch! Music Festival is trying a new tactic. For Sasquatch! 2017, promoters have already announced a few key developments that have the power to reignite people's interest in the annual Memorial Day weekend event at the Gorge Amphitheatre. Not only has R&B superstar Frank Ocean been announced as the main headliner, the festival is only three days instead of the usual four — which, as I've stated for years, is the best decision ever. That means the shows will run Friday through Sunday, giving festivalgoers the entirety of Monday, Memorial Day, to recover, pack and head on their merry way. (LAURA JOHNSON)
Tinnabulation Music Festival
Sept. 8-10 | $150 for a three-day pass
Why this matters: Spokane has hosted all sorts of music, arts and food festivals, and even a World's Fair, but we haven't had anything quite like the Tinnabulation Music Festival. Next September, the new festival's organizers plan to bring in a handful of national touring acts to Riverfront Park and the Spokane Convention Center, along with regional and local talent to fill out a lineup of more than 50 bands. The music and arts festival will run the weekend following Pig Out in the Park.While the park will be under construction, city officials and event promoters have already agreed to do all they can to make the festival work. (LJ)
SUGGESTIONS FOR A NEW YEAR IN THE LOCAL MUSIC SCENE (Compiled from local musicians, venue owners and promoters)
MORE DIVERSE CONCERT LINEUPS:
Ryan Levey, music promoter and booker
One of the most fascinating features of music is the endless amount of styles that can be heard. I love it when there are mixed-genre bills for local concerts that show the listener a wider array of talent. It's fun to see more than one style of representation of music in one night, and I think it also helps bridge new listeners to a crowd of bands and artists for a particular genre that they might never have explored before.
MORE AFFORDABLE MUSIC REHEARSAL SPACE:
Mike "Sug" Tschirgi, drummer for Itchy Kitty, Cursive Wires and Karrie O'Neill; touring with modern country artist Jeremy McComb
This would benefit all practicing musicians/bands. In my exploration, there is one rehearsal room for rent in town. Not one facility, or one complex, but one ROOM. Bands need a place to make noise, write songs together, bond and run the set without distractions or time limits. Most bands rehearse in the proverbial basement or garage. If you're lucky, your band has a stable, flexible situation. If you're not, you rehearse when and where you can. Too many times this leads to a habit of "rehearsing at soundcheck" or worse, "we'll practice that song at the show." Dedicated bands will always find a way... but an affordable option for rehearsal space would surely help bands focus more energy on music and less energy on logistics.
MORE COMMUNITY SUPPORT:
Marc Fechter, owner of the Palomino and Perfechter Productions
Artists spend hours and hours writing songs and preparing for shows. Let's compensate them by purchasing their merchandise and paying to see them perform. Sometimes our community lacks support for bands and artists they haven't heard of. Which is sad, because there is a lot of talent that comes through Spokane and no audience to support them. Let's make it cool to pay for music again and attend local shows!
THE BANDS WE WANT TO SEE
All of these bands are either on tour next year or releasing new albums, which means it's highly likely that they'll announce tour dates soon. They are all bands the Inlander music department deems worthy of the Spokane market. They'll sell well and raise our profile on the national touring scene. Here we go!
• Metallica: This seasoned act would sell out the Spokane Arena faster than one of Lars Ulrich's drumbeats.
• Van Halen: Another classic band with plenty of clout to sell out the Arena.
• Ryan Adams: One of those headliners who could easily bring people flocking to the INB Performing Arts Center or the Knitting Factory.
• The Flaming Lips: Our dream would be to see them in a smaller space (perhaps the Pin!?) but the underutilized Star Theatre at Spokane Arena is perfect.
• St. Vincent: Annie Clark is a festival charmer; perhaps Tinnabulation?
• HAIM: We can't wait for these California sisters' newest album to arrive. Hopefully, they can show up at a festival or Knitting Factory-type setting.
• Depeche Mode: This 1980s English electronic act would slay at the Northern Quest Resort & Casino.
• Northwest bands/artists we'd love to see at Tinnabulation: The Decemberists, Modest Mouse, Sleater-Kinney, Japandroids and Father John Misty.♦