Most 5- and 6-year-olds take to learning to read like the proverbial ducks to water. Other children find the path paved with painful, stumbling learning blocks. Help for them is on the way.
This Christmas season, the Coeur d'Alene School District is sponsoring the cleverly titled project Jingle Books, which seeks to put books and more books in the hands of children in kindergarten through third grade. The original goal of the project's leaders was to collect 3,000 "gently used" children's books and present one book to each of the kids in the school district's primary grades. The drive has been so successful that the book count is up to 15,000 and rising. Each child will receive three books, with 500 books left in each school to be shared.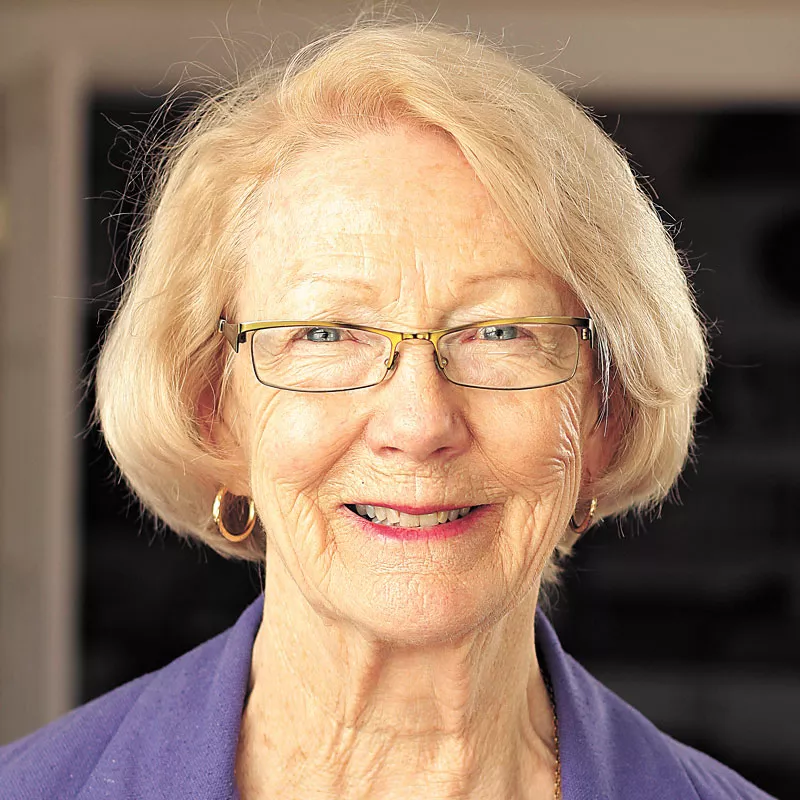 Heading up the effort are experienced and enthusiastic child advocates Greta Gissel and School Board Trustee Dave Eubanks. Gissel led a summer camp program in 2013 aimed at preventing "summer slide" — that inevitable learning loss that summer vacation brings to elementary students.
Mountains of research reveal that kids who do not learn to read with some proficiency by the time they are through the third grade are going to have a hard time keeping up with their classmates as they head into more demanding fourth-grade classes of geography, social studies and math.
The futures for children not meeting that goal are very scary. The Annie E. Casey Foundation has been researching children's issues for some time, especially as they involve children of low-income families. One study shows that a child's reading proficiency at age 9 can predict with frightening accuracy the child's future success or failure in high school, college and into the workplace.
We are also told that a college education enhances the student's chances at earning a good living as an adult. Climbing on the upward mobility track by learning to read well by the third grade sounds better and smarter all the time.
Mother never told us that life would be fair. But it does seem like a dirty trick that some kids have books at home and parents who read to them, and other kids have parents who don't have the time, the habit or the will to read stories to themselves much less to their children.
Jingle Books addresses this inequality by trying to inject reading into the lives and traditions of families for whom books are not an essential element in their lives. What your parents are like is, after all, the ultimate luck of the draw.
We are told that 44 percent of the children in the Coeur d'Alene School District are eligible for federally funded school lunches. Although library books are free, books to own and to cherish are not an everyday expense. Understandably, books are scarce in households pinched for funds. Book ownership is the beauty and gift of Jingle Books. Each child is given a book to own, not to borrow. Gissel says the next rung in this ladder to reading proficiency is to dedicate shelves in the classrooms for Jingle Books, where kids can trade their still gently used book for another — and then another and another.
The easiest way for a child to become a proficient reader is to read daily, the more the better. The TV, the computer, the cellphone are all seductive diversions competing for their time.
There are lots of practical reasons for kids to plunge into the reading habit. Reading stretches the brain — introducing new words and new ideas. Reading gives us words to think with. A quote from author E.M. Forster runs: "How can I tell you what I think until I see what I say?" That is a parody of the ancient question: which comes first, the thought or the word? Reading not only expands the vocabulary, it expands the world of the child, or anyone at any age.
Beyond the practical benefits of reading proficiency is the delicious pleasure that is to be found behind the cover of a book. The imagination stirred by the glamour-laden Knights of the Round Table, or wild horses who think and talk, or any Harry Potter book can be soul food for a child. A child's imagination is limitless.
Ages 7 through 15 are golden years for children who have discovered books. Once they reach adulthood, they will seldom again have time available to read to their hearts' content, with little interruption or nagging guilt. The early years are precious years where a child's mind can wander wherever an engaging writer may lead.
Do you remember, as a child, the special feeling of anticipated pleasure in curling up with a book by a favorite author? As an adult, the anticipated pleasure is still there. Time is hard to find, and it's the curling up that's the real challenge. ♦