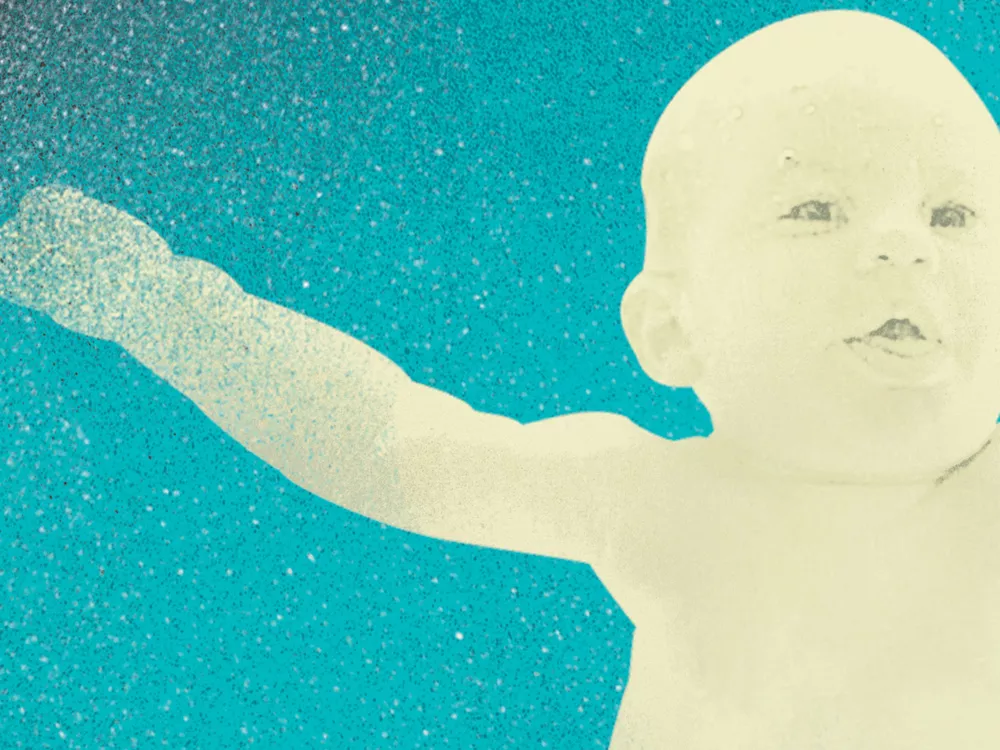 You can't help but sound old when you start throwing out I-remember-whens. But you hear those three words a lot these days in conversations about how music used to be — and in the case of the year 1991, you should consider yourself lucky if you can remember when. Because, as many music journalists worldwide have noted, 1991 was a landmark year for modern music.
We thought we'd talk about a few of our favorite records from that year — records that, as we see it, had a ripple effect, inspiring bands worldwide to change the way they were recording, the way they played their guitars, and the way they played onstage.
There are so many more we could have talked about — Pearl Jam's Ten, the Pixies' Trompe le Monde, REM's Out of Time, Massive Attack's Blue Lines, U2's Achtung Baby — but we feel pretty lucky to get this much music nerdery in the paper.
A TRIBE CALLED QUEST
The Low End Theory
At the dawn of the 1990s, hip-hop was still hard to keep up with. Styles were changing, and it was constantly responding to advances in technology. Being an acclaimed hip-hop group at the time was tough, and A Tribe Called Quest were getting set to deliver their sophomore effort after a well-received debut, a task that has killed the careers of many young artists. The Low End Theory turned out to be an inspired and invigorating album for the entire hip-hop movement, putting A Tribe Called Quest on the map as clever young rappers with an artistic eye. The album fused the eclecticism of sample-heavy hip-hop with the effortlessly smooth nature of jazz — making it an original, exciting record with an undeniable coolness. The album is magical — Ali Shaheed Muhammad's graceful production slides the ice-cold vocals of Q-Tip and Phife Dawg gently over the classic sample choices. Every track feels loose and natural, Q and Phife ceaselessly riff off each other with unmatched swagger, and for the first time a great hip-hop group's best feature was its chemistry.
This record ultimately set the stage for what the best hip-hop would become in the 1990s — as if to say enough with the guns and muscles, it's time to use the eloquence of hip-hop to say something worth sharing. (JS)
NIRVANA
Nevermind
Richard Terzieff still remembers when Nirvana's second album hit record store shelves — he still has the poster announcing the Nevermind release hanging on the wall of his Spokane store, Recorded Memories.
"You could just feel a cultural shift," he says of the album's effect on music. "I look at how grunge pushed out the hair bands of that era. And then you had some bands come in and try to do [what Nirvana was doing] and they were mocked."
Nevermind, the iconic album with the naked baby on the cover, marked a tangible shift in the music industry. It was the death of hair metal, the end of glam rock. That stuff was easy, poppy entertainment; Nirvana was pissed and unapologetic, emotionally numb and sarcastic. Where the '80s were dominated by glittery personas and pyrotechnic arena rock, Nirvana was the opposite — three unkempt guys who grew up writing fan letters to the Melvins from a boring, rainy suburban town. The group was never rooted in superstardom, but in a frustration with normalcy. Music was an outlet — and the album cemented the idea that to rock didn't mean you had to be pretty and perfect.
Nevermind was dirty and imperfect, but it was the sound of passion — as if the band thought that the harder and faster they played, the quicker they could make the pain of who they once were go away. (LS)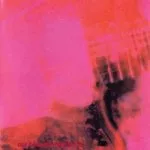 MY BLOODY VALENTINE
Loveless
In 1991, the music industry crowned grunge king. It was a guitar-driven genre grounded in apathy, but also in an intense and palpable maleness. Twenty years later, the signature throaty anti-vocals of Eddie Vedder and Layne Staley are almost hilarious. But back then, guttural was gold.
So My Bloody Valentine and its breathy, melodic, experimental second album, Loveless — an album that took the Irish band two years to make and nearly bankrupted its record label — was nothing the industry was looking for. It was an album of experimentation and excess, pushing the boundaries of what was possible in the recording studio. The band's guitarist, Kevin Shields, was a notorious perfectionist, who viewed instruments and voices simply as sounds. And the album reflects that. Dreamy, feminine vocals were buried behind walls of heavy, dissonant guitars. The end result was something strange and heavy, but undeniably beautiful.
For those who got into it, Loveless was the only album.
"When I saw the video for 'Only Shallow,' I thought, 'This is the coolest f---ing thing I've ever seen,'" says longtime Spokane musician Adam Breeden, adding that the band changed the way he played guitar. "I didn't listen to anything but Loveless for six months straight, in my car, in my headphones and while I slept."
The album was well-received, and the band's ear-splittingly loud live shows earned them the reputation as one of the loudest bands in the world. And when the band reunited in 2008, that sheer noise — something Shields said the band aimed for in order to see their crowds physically change — was still there.
"It was so loud, no one could take it," Breeden says of the reunion. "Your clothing was shaking." (LS)
SLINT
Spiderland
Slint´s Spiderland was a leap forward for independent rock — a step that may have inadvertently created more genre styles than any other record in recorded music history. While predicting the bipolar and expansive style of the later post-rock infestation, Slint was also gently churning the roots of "math rock," holding technicality in high regard and applying the angular riffs that would someday become legend. Where the Pixies went from quiet to loud and back, Slint explored the sonic extremes of pathetic whispers and thunderous combustions.
Spokane musician Ramsey Troxel, of the math-rock group Jazz, recently gushed his love of Spiderland.
"It has this weight to it, even when the guitars drop down to a whisper, I can still feel the intensity behind the music," he says. "I remember thinking to myself, 'If I'm going to make music, it needs to have that same sort of weight to it.'"
Still, influence is not all that makes Spiderland incredible. It's incredible because of its untouchable originality and its calculated craftsmanship. The record creates indelible tension and makes you wait for the climaxes, which the band unleash like rabid animals. Six panicking, nervous songs that enswathe as much as they alienate, Spiderland is an uncomfortable album that often makes its listeners feel the same. But for those with the patience and guts to take it on, it's an emotive and frequently terrifying album — the beauty of which goes largely unmatched in its decade. (JS)
THE JESUS LIZARD
Goat
"Goat by The Jesus Lizard was a complete game-changer. Thirty minutes of emotional sonic perfection," says Steve Von Till, owner of North Idaho's Neurot Recording and singer in pioneering metal band Neurosis. "They sounded like no other band at the time. A total freak of nature."
That freak-of-nature thing could be applied solely to the band's singer, David Yow — an impulsive, unhinged vocalist who didn't sing so much as he spoke in tongues. His notoriously drunk performances made Iggy Pop and Jim Morrison look like talent-show entrants. Yow's onstage antics, which usually concluded with him being naked, got him and his band banned from Seattle for 13 years.
Where Yow was the psychotic preacher of the band (Von Till calls him a sort of "intoxicated psychward escapee"), guitarist Duane Denison provided the foreboding guitar sounds that gave the album such a massive punch. The Jesus Lizard emerged with Goat as a band who was perfectly in sync, and perfectly out of touch with reality. The band captured that psychotic genius with the help of Steve Albini, the Chicago engineer who would record some of the best albums of the 1990s. Listening to Goat was like watching the band onstage with your eyes closed. And bands worldwide took notice.
"This was true, experienced sound engineering at its best," Von Till says. "The right microphone in the right the place capturing a great performance of a great band to tape with nothing to mess it up.
"The natural 'in-your-face' drum sound [on Goat] alone is the reason why Neurosis have recorded every album since 1999 with Steve Albini." (LS)
FUGAZI
Steady Diet of Nothing
People love to call 1991 the year when "punk broke," referring to Nirvana's masterpiece, Nevermind. But if one album "broke" punk in 1991, it was Fugazi's Steady Diet of Nothing.
The band had a reputation for twisting pop into their post-hardcore blasts, but they took a strange turn when recording their follow-up to Repeater — they started dropping the hardcore. Steady Diet, predictably hated by fans upon its initial release, was the cleanest, best-sounding recording they had produced yet.
For the first time, Fugazi was using punk elements to make pop music, instead of the other way around. Though the phrase "pop-punk" had already been coined, Steady Diet of Nothing gave the expression its most appropriate usage yet. The album maintained the ever-important DIY aesthetic Fugazi were loved for while focusing on songwriting with a previously unheard-of pop vigor. It would be a few more years before Green Day's Dookie brought the term "pop punk" into household status (Dookie alone has sold almost 10 times as many copies as all of Fugazi's records combined), but it was Steady Diet's emphasis on rhythm and melody that really brought the sound to a bloom.
To this day, no one will call
Steady Diet
their favorite Fugazi record, and, with competition like
Repeater
and the
13 Songs
compilation, that's neither a surprise nor an upset. But it remains a shamefully overlooked experiment in Fugazi's career full of them, and it's one of the most successful at that. (JS)