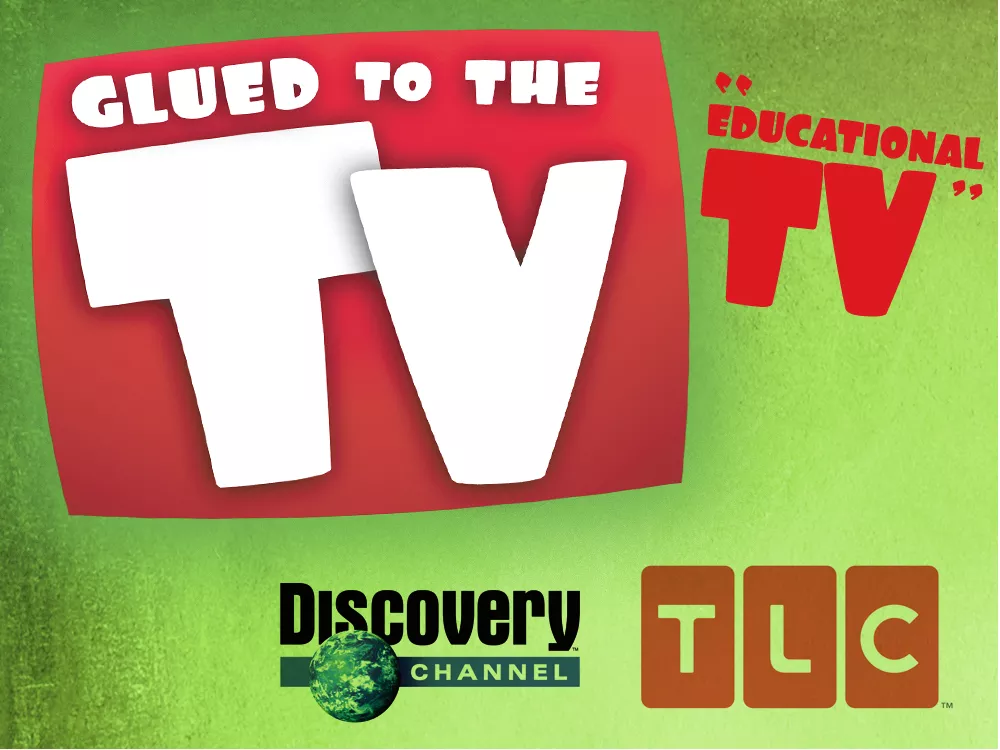 DISCOVERY
Who watches: All-American men, mostly.
When we watched it: Sept. 3-21
Hours watched: 10+
Sign of the Apocalypse or the new Golden Age of TV: Again, we're going with the Apocalypse — lots of shows about building guns and surviving in the woods. You'd need those skills.
Shows about Alaska: 6
Shows hosted/narrated by Mike Rowe: 10-ish
---
Fast N' Loud
PROBABLE MAINSTAY
Air time: Mondays at 10 pm
Watch if: You're a classic car junkie, a lady who's a sucker for men with beards or just want to watch a reality show with a cast you'd actually want to crack open a beer with.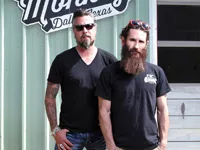 Texas is America's classic car graveyard, and plenty of shops have been cashing in on that fact for years, including Dallas's Gas Monkey Garage, featured on Discovery's series
Fast N' Loud
. Watching a bunch of super-savvy car guys find and fix up old cars over and over each episode might not sound like the makings of a hit series — especially to those who aren't classic car lovers — but it's really the characters that make
Fast N' Loud
a real gem in the sea of stupid cable reality shows. Gas Monkey's owner, Richard Rawlings, talks real fast in a nice, smooth Texan drawl, and is an expert at wheelin' and dealin' for the junkers that have been rotting away in some field for 40-plus years so his team can flip one in a week, then auction it off for big bucks.
---
Texas Car Wars
SHOULD BE CANCELED
Airs: Thursdays at 10 pm
Watch if: You're a classic car lover who will watch any car-themed show no matter what.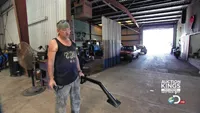 OK, so we're not sure why Discovery had to invest the time and effort into this show because it pretty much sucks so far. Wait, never mind — it's probably an attempt to capitalize on the success of the much better
Fast N' Loud
. The first thing that really wrecked it for this show was its cheese-ball narrator, who camps it up with a deep, slow Texan drawl and uses every over-used cliche under the sun. Really, the show might have actually been sorta decent without this guy.
The Austin-based series takes on a team-competition format each episode, with its four featured garages going to the same car auction where they often fight each other to win the same car. Then they have figure out how to make the biggest comparable profit flipping whatever hunk-o'-junk they won.
---
Bering Sea Gold: Under the Ice
NEW 
Air time: Fridays at 9 pm
Watch if: That other show about Alaska gold miners wasn't stupid enough for you.
Discovery is kind of notorious for coming out with a super cool-sounding new series that it advertises the hell out of and totally hooks viewers into, but then decides to only tape a handful of episodes. We just found out it's doing this with its latest Alaska gold rush-craze miniseries,
Bering Sea Gold: Under the Ice
.
You'd have to be pretty crazy and hardcore to head off to Alaska in the dead of winter to take a stab at getting rich mining gold under four-feet-thick sheets of ice in 27 degree water. Divers under the ice risk hypothermia, frostbite and — oh yeah — death if even the slightest thing goes wrong while they're down there alone, looking for gold in the dark. Though it's likely the network will continue for a while to air reruns of this five episode miniseries (spun off its summertime ocean-dredging show, Bering Sea Gold), the final episode premiered last Friday.
---
American Chopper
MAINSTAY
Air time: Mondays at 9 pm
Watch if: Despite the drama of a huge family feud, you really do want to see Paul Sr. and Paul Jr. make amends this season.
The last two seasons of Discovery's popular chopper motorcycle building show have been tagged Paul Sr. vs. Paul Jr. because — as fans of this show are sure to remember — there was a huge blow up and nasty ensuing feud between dad Paul Teutel Sr. and his two sons, Paul Jr. and Mikey, back in 2008.
The falling out ended the show as fans knew it, but this fall viewers are reintroduced to a tentative, tip-toeing relationship between Paul Sr. and Paul Jr., as they each continue running their separate businesses but try to get back to amicable terms.
The first couple episodes of the new season are fraught with solo on-camera confessions from both dad and son as they rehash over and over — OK, we get it, you guys got really, really pissed off at each other — that they think they can get back to collaborating, but it's going to take time. Good thing they have an entire season.
---
---
TLC
Who watches: Stay-at-home moms, ex-pageant queens and lots and lots of brides-to-be.
When we watched it: Sept. 4-20
Sign of the Apocalypse or the new Golden Age of TV: When there's a show all about the unending displays of crudeness from America's most redneck family ever (Here Comes Honey Boo Boo), something seems to point to the Apocalypse.
Shows about weddings: 9
Shows about people with too many kids: 2, but that's actually an improvement. Remember Jon & Kate Plus 8?
---
Breaking Amish
NEW 
Air time: 10 pm, Sundays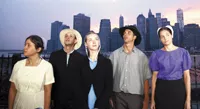 Watch if: You want to see Little House on the Prairie-esque innocence suddenly morph into Gossip Girl style cattiness.
During this pseudo-reality show's second episode, it was at first almost endearing to watch the four 20-something Amish and one Mennonite arrive in NYC and try to figure out how to use an elevator and a hotel room coffee maker.
Supposedly, these ultra-conservatives had never been exposed to so many of the things that we take for granted every day — cars, electricity, running water. But, we did our homework and found more than a few articles stating TLC has fessed up that parts of the series were staged. Can't say we were surprised.
After watching the first two episodes it's easy to see that the show is going to be about more than just a bunch of purportedly sheltered kids from New England wandering around the big city.
---
Here Comes Honey Boo Boo
NEW
Airs: Wednesdays at 10 pm
Watch if: You want to see the most white-trash family in America.
TLC's latest freak-show series, rural Georgia-based
Here Comes Honey Boo Boo
, chronicles the epitome of redneck living through one really, really weird-ass family's daily interactions, focusing a lot of time on the usually disgusting antics of its chubby diva star, Alana, aka Honey Boo Boo Child. She's a part-time pageant queen with the plastic tiaras to prove it.
During each episode, dear little Honey Boo Boo graces audiences with plenty of farting, burping and other equally obnoxious behaviors. There doesn't seem to be much this child — or her 300-lb. mother — won't do in front of a camera, which is basically why the show is so popular.