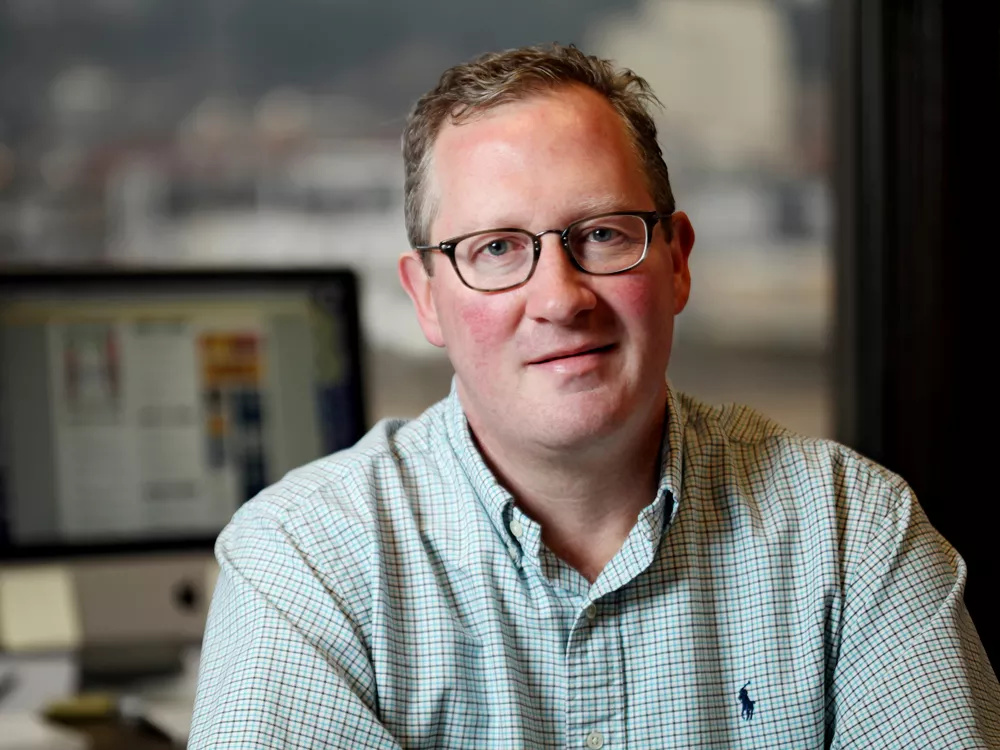 Rich Hadley, the president and CEO of Greater Spokane Inc., will be retiring this spring, and already the finalists vying to replace him have been spotted around town.
While the names of the various organizations have changed, Spokane's been at this economic development thing for some 130 years now. But the job just keeps getting more complicated. In the old days, you could tell the CEO who might move his company to town by his suit; today he might be wearing a hoodie. While boosters used to take a coveted hire to the Spokane Club for dinner, now she's more likely to take the job after a ride on the Centennial Trail. While everybody used to want widget-makers to land out by the interstate, smart cities are rolling out the red carpet for creative types.
Spokane has made some amazing strides in the past 20 years, and Hadley and his team have been a big part of that. But the world is changing, and we are counting on GSI to, as they put it, "create something greater for the Spokane region."
According to the job posting, GSI wants their new leader to spend a year taking in all that is Spokane and the Inland Northwest; after that, they want him or her to present the board a five-year plan. I think you could spend a good chunk of that year reflecting on one basic question: What is business advocacy?
Nationally, business advocacy has become a nasty game of survival of the fittest, with big-money organizations too often stepping on the needs of everyday citizens. Locally we work together better, but agreeing on the best "business friendly policies" is never easy. Case in point: We have essentially nullified the state Growth Management Act here under the guise of it being a pro-business call. But that not only contradicts the best practices of the most successful urban places here in the West, it also hurts businesses that are banking on a thriving core.
Here's another one: Poverty is a growing, nagging problem that a business advocacy group might not think they should tackle, but business cannot thrive in a struggling community. It's everyone's problem.
I do love the name "Greater Spokane" as it gives the organization a more expansive outlook. It needs to continue to live up to that name, and GSI's new leader should cast a wide net during that year of fact-finding — talking to the hoodies and suits for sure, but also the greenies and social servants. That way, GSI can advocate for business policies that align with improved overall community health. And that's "something greater." ♦