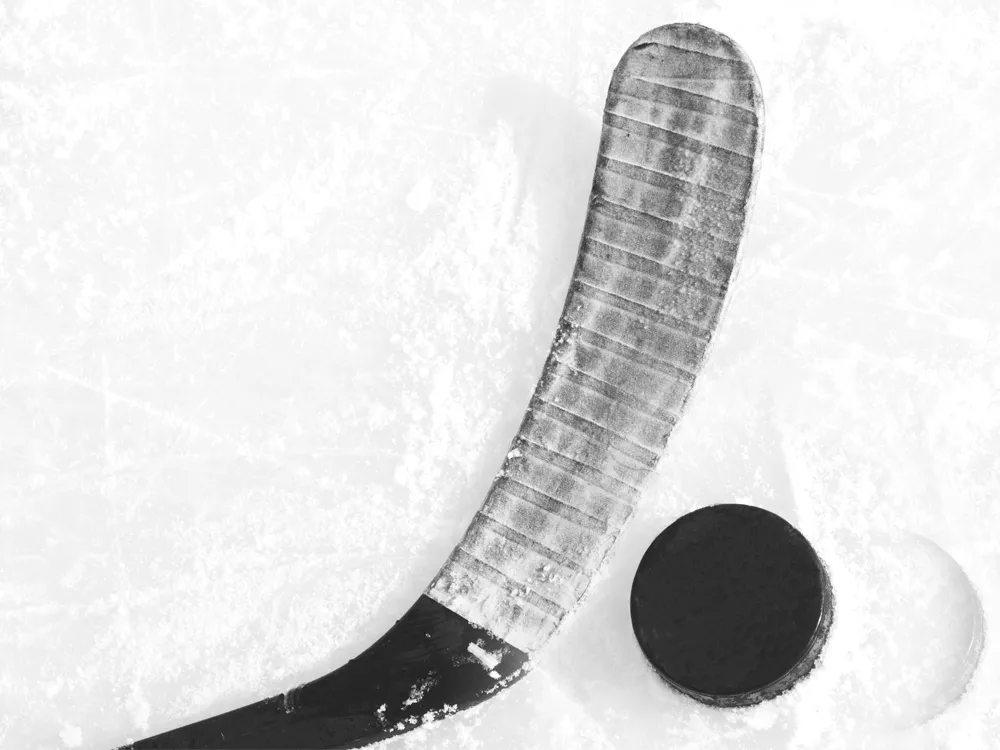 Half a century ago, a season that should have been one of the most memorable in Spokane sports history came and went with little fanfare, but not without changing one little boy's life forever.
The 1961-62 Spokane Comets remain unrivaled as the greatest hockey team — and one of the greatest sports teams, period — in Inland Northwest history. I rarely missed a game that season, relentlessly pestering my heroes for pucks, sticks and autographs at the Spokane Coliseum, my home away from home at the age of 6.
The Comets played in the original Western Hockey League — no relation to the current WHL, an amateur league that includes the Spokane Chiefs. The original WHL was a premier minor pro league with no shortage of outstanding players, since the National Hockey League consisted of just six teams at that time.
Spokane's star goaltender was flat-topped Eddie Johnston, a future Boston Bruins mainstay. Minor leagues icon Sandy Hucul spearheaded the defense, and legendary goon Connie Madigan added toughness on the blue line.
The Comets (originally nicknamed the Flyers) rarely drew well during their five-year existence, even when they pushed Edmonton to seven games in a memorable WHL finals in 1962. Capacity at the Coliseum, a deafening barn when filled, crawled above 6,000 if temporary seating was set up on the stage at the west end.
I remember that stage well. In fact, 51 years later, I retain three distinct memories from my first Comets game: 1) cigarette and cigar smoke hung in the air, thick as bacon; 2) wire screens protected fans from wayward pucks and stick only above the end boards, much to the delight of the dentists for fans seated along the sides of the rink; 3) after watching just one period of hockey, I told my best friend, Craig Butz (now the manager of Riverfront Park), "I want to be a pro hockey player when I grow up."
The next decade of my life was dedicated to fanatical pursuit of my chosen career. Unfortunately, I sucked. My hockey career peaked in Junior B, which is the hockey equivalent to one's engineering career peaking on the lube rack at Goodyear.
That said, I was thrilled to play on the last Junior B team based out of the Coliseum, the 1973-74 Spokane Rockets (now Braves). It would be my destiny that season to unwittingly play a role in an infamous part of local hockey lore.
I may not have been great at skating, but I have always been sensational at running… my mouth. As (my bad) luck would have it one day, I chose to start a lengthy argument with Rockets coach Carl Cirullo at practice, and Carl chose to end said argument by nailing me with a right cross that would have done Mike Tyson proud.
I believe my jaw landed somewhere near Boone and Monroe.
Damn, that hurt! Cirullo was a fearless brawler during his playing days and had more hair on his knuckles than I had on my head, so I was grateful when teammates separated us before Carl separated me from the vast majority of my blood supply. Carl and I remain friends to this day, despite his one attempt to transform my face into mashed potatoes while testing the parameters of player-coach relations.
More than a few members of the Spokane hockey community have forever maintained they owe Carl a debt of gratitude for getting me to shut up, however briefly. Likewise, I owe the 1961-62 Comets a debt of gratitude for giving a little boy a dream to chase, a game to play and a lifetime of memories to cherish. 
In the mood for some hockey? The Spokane Chiefs' next home match is against the Seattle Thunderbirds on Wed, Jan. 9.