How do you change a place from OK to flourishing? That's what we were thinking about walking around downtown Spokane one hot day last summer sometime after the Blue Spark closed. What we found is that plenty of people are asking the same question, and what we're presenting here is an eclectic collection of ideas with the potential to make our corner of the world a more vibrant and interesting place. Some of these ideas are already happening, here or elsewhere; others are less realistic. Some are familiar; others hopefully will be surprising. We don't even expect you to like them all, but we hope you're inspired to think about the many ways it's possible to chip away at the status quo and make things happen.
— LISA WAANANEN, Section Editor
---
LET SHOPS SPILL INTO THE SIDEWALK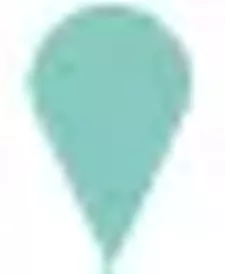 Status: Getting better
Trees, seating and even sandwich-board signs — any signs of life make a sidewalk more inviting than a desolate, wide-open stretch of concrete. The Downtown Spokane Partnership works with businesses to plant better street trees with metal grates (healthier for both tree and sidewalk), and encourages street-level shops and restaurants to spill onto the sidewalk with patios, planters and music. They're also planning more outdoor events. That activity makes a better atmosphere for anyone walking by, says DSP President Mark Richard.
Pittsburgh has been recognized for taking this idea further with the "Paris to Pittsburgh" program, which proves cities can purposely build the kind of sidewalk culture that's happened naturally in European cities (like Paris). Business owners there can get a 50-percent matching grant for a whole range of improvements — retractable awnings, facade upgrades, lighting, outdoor furniture — that are aiding Pittsburgh in its bid to become the next Portland. (LISA WAANANEN)
---
RE-COVER THE PAVILION

Status: Under consideration
Back during Expo '74, the U.S. Pavilion stood above the rest of the attractions, covered in a white canopy like a giant tent. But it wasn't meant to be permanent, and winter weather left the vinyl covering so tattered that the city assessed it as a possible safety hazard within a few years. There was some discussion of replacing the covering, but instead it was removed in 1978 and the pavilion was left as a skeleton of steel cables.
Fast-forward 35 years: The parks department and a citizen advisory committee have been working on the 2014 Riverfront Park Master Plan, and one central concept is bringing back a pavilion covering. The pavilion is iconic, but ailing, and covering it is part of a plan to transform that area of the park into a versatile amphitheater for arts, performances and events like graduations. Re-covered with a durable, translucent material like Teflon-coated fiberglass, the structure could be illuminated at night.
"If we had some really lovely lighting patterns that were designed for the pavilion, the whole thing could glow like a lantern," says project manager Juliet Sinisterra.
The advisory committee will be seeking public feedback as it finalizes recommendations this spring. (LW)
---
PUT FRUIT TREES TO WORK

Status: In progress
That gnarled apple tree in your backyard has a new job now — one that doesn't involve dropping fruit onto the lawn to rot and attract insects. By registering producing fruit trees on the Spokane Edible Tree Project's online database (spokaneedibletreeproject.org), volunteer gleaners, aka fruit harvesters, will come out and do all the picking for you. Usable fruit and nuts you wouldn't otherwise eat — apples, cherries, peaches, apricots, plums, walnuts and more — are then donated to Second Harvest Food Bank.
The fledgling project's cofounder and president, Kate Burke, decided to start a local fruit-tree gleaning nonprofit after working in a similar capacity for a yearlong stint with AmeriCorps VISTA. Burke, a 25-year-old Spokane native, was also inspired by a similar effort putting unharvested fruit trees to better use in Portland.
"We're not just a sustainable project, we're beyond that because we're using already existing resources," Burke says. "We're not planting fruit trees and we're not trying to build anything. Our resources are here and we're just trying to find them and use what we have, because we have a lot and it's all going to waste right now." (CHEY SCOTT)
---
BUILD MINI-POLICE DEPARTMENTS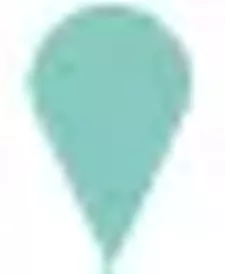 Status: In the works
An old concept, the neighborhood beat cop, is making a comeback. It makes sense. A police officer assigned to a specific geographic area can build local relationships, monitor ongoing issues and spot the out-of-place. With the opening of its first downtown substation, the Spokane Police Department launched a new precinct-based policing model that decentralizes the force, assigning officers to three distinct regions throughout the city — downtown, north and south precincts. Each sector will have a captain supervising detectives and patrol officers. In October, SPD Chief Frank Straub described the captains as "mini-police chiefs" who could handle local issues or complaints. Many like-sized police departments have expanded such investments in community policing, including a similar program at the Tacoma Police Department credited with helping bring down crime in the troubled Hilltop neighborhood. Straub says the downtown substation has anchored a more consistent police presence and reduced crime rates. "Clearly, there is a huge impact from having our officers downtown," he says. Straub plans to continue building the framework for the north and south precincts this year. (JACOB JONES)
---
USE DOGS TO REDUCE CRIME

Status: Could be better
No, we're not talking about specially trained K9 units and drug-sniffing canines. It turns out typical retrievers, bulldogs and poodles can also help reduce crime in urban neighborhoods. Cities have found that encouraging dog ownership, primarily through dog parks and pet-friendly leases, makes areas safer by creating an informal neighborhood watch patrol. In areas where sidewalks would otherwise be desolate at night, dog-walkers create what's called "positive pedestrian activity."
In New York City, parks in Harlem that were overrun by drugs and crime in the 1970s were cleaned up in the late '90s, and police credit the dog parks with providing the constant foot traffic that keeps the park safe. It's difficult to measure how much difference dogs make, but it's not hard to imagine how extra "eyes and ears" would stop some of the small, opportunistic crimes that plague Spokane, like car prowling. (LW)
---
SHARE BIKES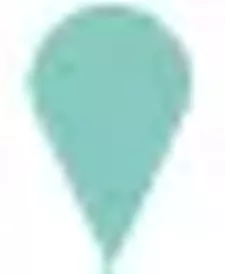 Status: Happening
With all its hills, Pullman doesn't seem like an obvious place for a bike share program. But since Washington State University launched Green Bikes in the fall of 2010, the program has been proving that the bike-share model can work at the campus level — and even encourage biking culture that goes beyond the program.
"I have noticed more people bringing their bikes to campus, too," says program coordinator Lance Jackson.
The bike sharing concept has been around for a while, but American cities didn't start embracing it until the past few years. WSU was ahead of the curve, and its program has grown each year. Bikes have been checked out more than 70,000 times. Part of the appeal is the ease: Students simply swipe their university card at any of the automated stations around campus to check out a bike, then return it to any station by the end of the day. The university selected a bike-share system that was already operating in cities like London, Minneapolis and Washington D.C., and has since expanded to New York, Boston and Chicago. Seattle is planning to launch a 500-bike system this year. (LW)
---
MAKE THE VISITOR CENTER MOBILE

Status: In the works
A few months ago, Spokane's visitor center at Main Avenue and Browne closed for good, replaced by a kiosk within River Park Square. But Visit Spokane also has plans for a mobile visitor center — a trend that's been gaining momentum across the country as way to cut costs and actively reach out to visitors. "The idea is to drive it around and park it at major events like Hoopfest," says Peyton Scheller, Visit Spokane communications coordinator. It could also travel to events around the region to show people that Spokane's more than what you see from I-90.
Santa Monica, St. Paul and Richmond, Va., have all debuted vehicles-as-visitor-centers in the past couple of years, typically vans or SUVs wrapped in bright photos or patterns. Austin, Texas, outfitted an old airstream trailer; Golden Gate National Parks Conservancy uses a retrofitted bread delivery truck painted in vintage-looking hues of green and orange.
Visit Spokane is considering something more in the style of a taco truck, Scheller says. It could hit the streets packed with brochures and other information as soon as this spring. (LW)
---
FINISH THE NORTH-SOUTH FREEWAY

Status: In the next 26 years, hopefully
Since 1946, we've been patiently waiting for a 60 mph, 10.5-mile highway, bridging North Spokane and downtown, with the promise of cleaner air, fewer freighters, shorter travel times, reduced congestion on Division Street and its parallel roads. But almost 70 years later, only the northern half of the long-planned North-South Freeway is finished. So what's the holdup?
The problem is the fate of the freeway fully depends on funding from the legislature, and money's been tight. There's still a chance, however, that we'll see the highway completed in our lifetimes. Negotiations on a 12-year, multibillion dollar transportation package began this November and will continue when the regular session kicks off on Jan. 13. In its current form, the proposal allots $750 million to the North-South Freeway — enough to build four lanes of high-speed roadway connecting Freya Street to Interstate 90 — through 2025. Without a finalized transportation package, it's tough to speculate when the Department of Transportation will finish the long-awaited freeway, says Al Gilson, communications manager for WSDOT's Eastern Region. But, he adds, "It certainly wouldn't be until 2040." (DEANNA PAN)
---
CREATE YOUNG ADULT SHELTERS OR HOUSING

Status: Under (very early) discussion
No matter how many times local media calls them "street kids," many of the homeless or wandering people downtown are not, in fact, kids. Instead, many of them are 18, 19 or in their 20s — too old to go to Crosswalk, the city's youth shelter, and often looking to avoid adult shelters.
"It's one thing if you wake up in Crosswalk and look around and say, 'These are my peers,' but if you wake up at House of Charity, you don't want to look around and go, 'This is who I am.' That's kind of scary," says Bridget Cannon, Crosswalk's programs director.
That's why some cities have created shelters focused specifically on that demographic. In Seattle, the James W. Ray Orion Center serves as a shelter for those ages 18-24, and ROOTS young adult shelter serves those 18-25. (When the Orion Center's private funding expired in December, the Seattle City Council dedicated $130,000 and the King County Council contributed $120,000, allowing the shelter to open five nights a week for the coming year.) In Spokane, there's been some discussion about a similar effort, but, as always, funding is scarce. (HEIDI GROOVER)
---
MAKE MAIN AVENUE GO BOTH WAYS

Status: Under Discussion
Spokane once turned its downtown streets into a one-way grid to relieve congestion. But today, the multiple lanes of I-90 mean some streets barely see a lick of traffic. And these days, urban planners see one-way streets as death for downtown retail: With too many one-way streets, getting from one downtown store to another is like navigating a maze. A maze filled with stoplights.
No wonder businesses on Main west of Division have been pushing to change Main back into a two-way. It's long been part of the Downtown Spokane Partnership's plan, and Scott Chesney, the City of Spokane's planning director, is a fervent believer. He sees it as not just a matter of repainting a few lines and switching some signs, but an opportunity to completely change the street's vibe. Imagine it: Angled parking. Separated bike lanes. Trees, benches and miniature parks lining the middle.
But a few downtown power players, like those in charge of River Park Square, remain worried about the impact of any more congestion. If consensus can't be reached, it's possible the two-way would be phased in gradually, or only along a smaller stretch of Main. (DANIEL WALTERS)
---
EAT AT CHEF-OWNED RESTAURANTS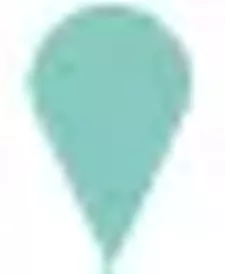 Status: Better and Better
Back in 2001, alongside the annual Best Of votes from readers, Inlander staff chose a Best Potential Trend for the Local Restaurant Scene: chef-owned restaurants. "What would it take for Spokane to become known as a good restaurant town?" we wrote. "C'mon, it's not that far outside the realm of possibility." At the time we counted a dozen chef-owned restaurants between Spokane, Coeur d'Alene and Cheney, and most of the ones we listed as favorites — Quinn's, Cafe 5-10, Moxie — no longer exist.
It took a while longer, but the idea has finally taken hold in the Inland Northwest. And they're everything we hoped for: creative, personal, seasonal, sometimes even controversial. Of course, the latest trend is celebrity chefs in big cities owning multiple restaurants, but we can only eat out so many nights a week. (LW)
---
GIVE SPOKANE A REAL TROLLEY

Status: Under Discussion
Put in something like a light-rail system, and economic development springs up along the track. But Spokane's not exactly the sort of city to spring for pricey light rail. There may be a way, however, to capture that economic advantage at a fraction of the cost. For more than a decade, the Spokane Transit Authority, the City of Spokane and downtown development groups have looked at creating a "Central City Line" of modern electric trolleys. We've had buses dressed up as trolley cars, but this would be the real thing: trolley buses without rails, but still attached to an electric wire. It may link Browne's Addition to downtown Spokane through Gonzaga University or Spokane Community College. The Spokane Regional Transportation Council is launching a task force this year to measure the possible economic impact.
The route from idea to reality, however, remains littered with roadblocks. The Amalgamated Transit Union has been hesitant to support the project. Using American-made trolleys is necessary to get federal funding for the project, but E. Susan Meyer, the CEO of STA, prefers sleek train-inspired trolleys that aren't yet available from a single North American bus manufacturer. That hasn't stopped Meyer: She's been taking meetings with bus manufacturer CEOs, trying to convince them it's time for a new design for the U.S. (DW)
---
EMBRACE BEER TOURISM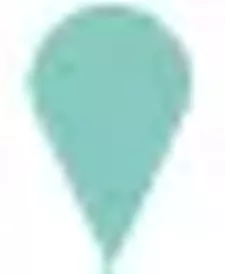 Status: In progress
There are many reasons to come to Spokane, many of them related to the outdoors, and you've heard these trumpeted endlessly over the last decade or more. But one tourist attraction the city, and the surrounding region, is now capitalizing upon is our rapidly growing, excellently tasty craft brewing industry. In the span of just a couple years, the Inland Northwest has seen one brewery after another open its doors. Last year, 16 of these breweries banded together to create the Inland Northwest Ale Trail, a map that allows curious beer drinkers to ramble around the region, checking off the breweries as they go. John Bryant, a partner at No-Li Brewhouse, says that Spokane is already becoming a destination for beer fans.
"It's happening. Because we have a pub and do brewery tours we can talk to people and see where they're from," Bryant says. "We've seen people fly in on their way to Coeur d'Alene, but stay in Spokane and taste at a couple breweries."
The notion of beer as a tourism vehicle hasn't been lost on the region's tourism officials. Visit Spokane prominently lists the breweries within the city on its website and the Davenport Hotel even offers a special brewery tasting package. But it's not just about tourism, Bryant says. A bustling craft beer industry creates jobs — No-Li alone has added six living wage, full-benefits jobs and another 20 restaurant jobs this year alone. (MIKE BOOKEY)
---
MAKE COWORKING MORE COLLABORATIVE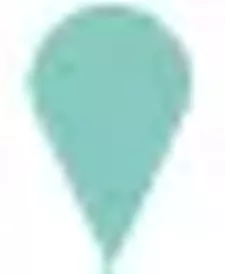 Status: Open for business
When coworking was still a novel concept, spaces advertised themselves as glorified coffee shops — places where freelancers could use the wifi, be around other humans and work on whatever they were doing individually. But once you've got a group of smart, motivated workers all in the same building, couldn't you use that collaborative power to do more? That's the idea behind new coworking spaces like Fellow, which Luke Baumgarten opened late last year. A few years earlier, back when Baumgarten was an Inlander staffer, he wrote about the emerging coworking trend.
"Since I wrote that story, I feel like a lot of the co-working spaces that have come to the forefront are about more than just renting a desk and not being alone," he says. "They're about building community and using the networks that exist when a bunch of people get together."
Say a director of a small nonprofit needs some design work, he says, and there's already a designer in the building. That's beneficial for everyone — almost like having a staff, or networking without leaving work. The entrepreneur-oriented ShareSpace Spokane, located within Steam Plant Square, is another spot that builds on the coworking model with workshops and support for startups. (LW)
---
LEAVE IT TO THE KIDS

Status: Possible
With two all-ages music venues open and rocking, and another supposedly on the way, Spokane's music scene is already starting off in a better place than it has in a long time. And though it has been well-documented that all-ages music venues aren't exactly a booming business venture, we want 2014 to be the year Spokane starts sees its youth as an investment in the future. Having places for kids to go and experience culture (like the Bartlett and the Hop!) are the first step to success. But getting those kids to take ownership and feel like they are a part of the scene is key. Seattle's Vera Project enlists youth volunteers to help take tickets and run shows. Locally, Spokane Arts or another city group could help assemble youth, train them to be great volunteers and get them involved in the inner workings of the art and music scene.
In a similar vein, Portland's Rock and Roll Camp for Girls, which aims to build girls' self-esteem through making music, has proven to be a wild success. Seeing a program like that in Spokane would only further ensure new generations of diverse musicians. And that's precisely how Tom Chavez, owner of local all-ages venue The Hop!, thinks Spokane should start viewing its young artists: "Today's young musicians are tomorrow's great bands." (LEAH SOTTILE)
---
NAME THAT ONE PART OF DOWNTOWN

Status: Long overdue
You know, that area we're always trying to talk about — that part of Main Avenue between Browne and Division, with Main Market, Boots, The Magic Lantern, Saranac, Merlyn's and more, and continuing over toward Borracho and the Blind Buck? It's not exactly a neighborhood, but it's a distinct area that needs a name and nothing obvious has emerged. It's been almost a year since Shawn Vestal wrote a column in the Spokesman-Review about this exact problem ("Hip block of West Main crying out for edgy moniker") and the only good news is that Spokane indeed has too much civic pride to call it "Little Portland."
We've heard "East End" to mirror the West End/Carnegie Square shopping area on the other side of downtown. Or maybe the Community Block, to honor the Community Building that symbolizes the area's revival? We like the sound of "East Main" since it's the east end of downtown, but sticklers will point out that East Main Avenue technically exists on the other side of Division, and we've also heard West Main. So then what? Central Main just sounds redundant. (LW)
---
KEEP A TINY MILK COW IN THE BACKYARD

Status: Possible
Forget chickens. Imagine a milk cow small enough to comfortably live in your backyard. That's the suggestion of Mary Jane Butters, the Moscow-area farming lifestyle guru, who hopes for a resurgence in backyard cow-keeping. But, as Butters puts it, a "full-size milk cow is way too much cow. And milk. And manure." So Butters started trying to breed a smaller herd. In August, her miniature Jersey, Etta Jane, gave birth at the Washington State University Veterinary School to a tiny calf, Eliza Belle, who weighed only 30 pounds at birth. (They typically weigh twice that much.) Cows aren't currently allowed as pets within Spokane city limits, but the Spokane City Council will likely consider updating the urban farming rules this year. (LW)
---
GET EVERYONE IN A ROOM

Status: Under discussion
This notion among the Spokane music scene that the local fire department is a bunch of fun-killers has got to stop. But after years of issues — from the closure of venues for not having sprinkler systems to the shutdown of shows in nontraditional spaces — you can start to understand why it might seem that way. In 2014, we propose sitting everyone involved in this issue — venue owners, show promoters, local bands, the fire department and city officials — down in one room in order to figure out how to solve the problem. Shannon Halberstadt, executive director of Spokane Arts, says not only is a summit of this sort entirely possible, it is key to the success of Spokane's cultural climate.
Halberstadt says clearing up the laws could be the best place to start. She points to Seattle, where a similar coalition between the city and artists resulted in a resource called "Square Feet Seattle," which clearly spells out how to artists can create new cultural spaces. "We'll all have a stronger, better Spokane if we work in cooperation," she says. (LS)
---
GIVE MORE HIGH FIVES

Status: Should totally happen
The last time I said hello to a stranger on the street in downtown Spokane, I didn't get a hello back. Or a nod. Or a smile. I think I was actually a few seconds away from getting pepper sprayed, the stranger clearing the sidewalk, both hands clutching his briefcase, bracing for what unsolicited pleasantry I might utter next.
We need to bring back stranger-to-stranger communication on our streets. This is why I propose a "High-Five Zone" be established somewhere downtown Spokane. This 20-foot stretch of neon-painted sidewalk requires that any and all able individuals walking in opposite directions should engage in a high-five at the point of intersection. No verbal communication is required but failure to adhere to the regulations of the High-Five Zone requires one to return to the beginning of the Zone and wait to engage in a high-five before proceedings. Repeat offenders will be required to take in a lecture from a seasoned Spokanite who will remind the offender of "the good ol' days when everyone smiled and said hello."
It's a perfectly non-committal way to connect with strangers. (MB)