Last week, the Inlander received a $436,500 loan from the Small Business Administration's Paycheck Protection Program. We think it's important to share this information with you not only because we believe in transparency, but also to remind you that we are a small, family-owned local business. Most of this money goes directly to our staff of 36. We are following the guidelines of the loan program and now have our entire team working full time. We're very grateful for this support and understand the responsibility that anything funded by taxpayers demands.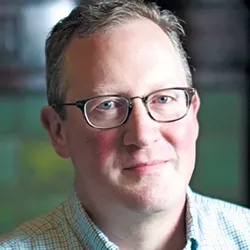 It's important to point out that there are no strings attached to this funding program regarding our editorial coverage. We continue to be an independent voice covering the life and times of the Inland Northwest, and we're proud to be serving our communities by publishing right through this profound challenge. Our weekly printed editions continue to be available near where you live; you can find one of our active newspaper racks on this map. You can also read our exact replica digital edition from home, or follow all our coverage every day on inlander.com.
As it has been for nearly 27 years now, our goal continues to be to serve our region, our readers, our advertisers and our employees. Now more than ever, our journalism is crucial. We know you are counting on us to help light the path forward, as we all work together to get through this Stay Home, Stay Healthy phase and on to the economic recovery ahead. ♦
Ted S. McGregor Jr. is the publisher of the Inlander and president of Inland Publications, Inc.