Down in the shadowy depths of the Red Room Lounge's basement, Alyssah Perez conducts business for her clothing and jewelry label Eco Chic Designs. Bins of glittering jewelry and fabrics line the shelves next to the restaurant's cache of wine bottles. Dresses of black leather, lace and sparkly, stretchy material hang from a moveable rack nearby. But from this space (her boyfriend Craig Larsen owns the joint), Perez is able to sell her salvaged-item jewelry pieces to more than 30 businesses around the country. With everything that she's accomplished thus far, it's hard to believe the self-taught seamstress stepped into the world of clothing for the first time just last year.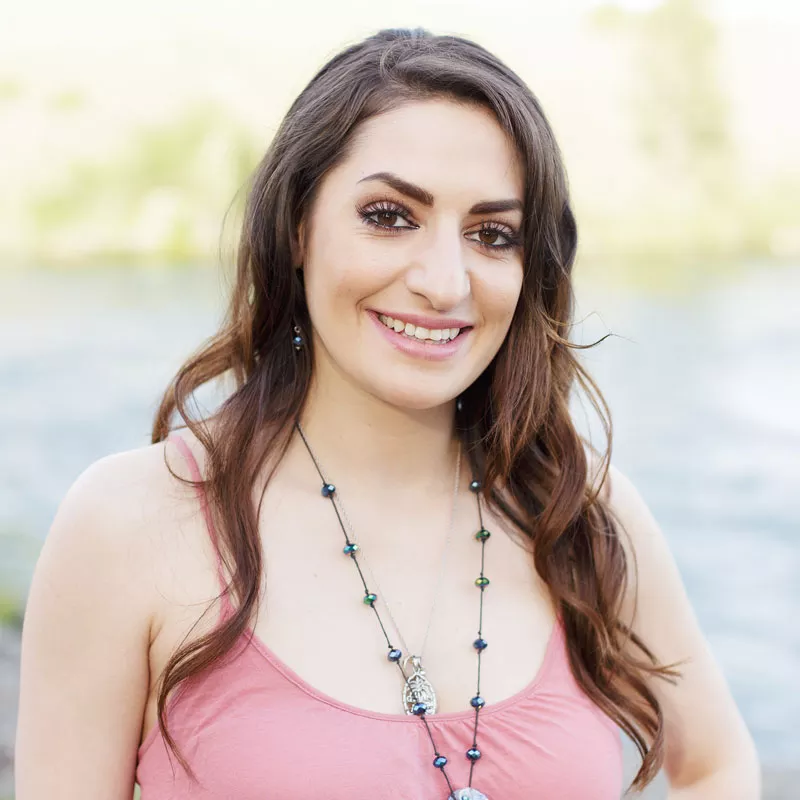 Since her first runway show in August, the designer has participated in a small show at New York Fashion Week (eight days featuring nearly 300 runway shows, not just the main Mercedes-Benz Fashion Week at Lincoln Center) in September. She thought that was her only shot, but then she booked NYFW in February; Los Angeles Fashion Week came one month later. But Perez, 26, insists this didn't all fall into her lap. She's constantly applying for designer casting calls and runway shows across the country.
"I've failed just as much as I've succeeded," says Perez, who utilizes about 50 percent used fabrics in her designs. "I never thought any of this was possible either."
Also creating under the Eco Chic Designs label is Perez's younger sister Angelana, who helps sew the clothes and works on the business side of things. As Ubiquitous for Eco Chic, she showed at the recent Strut Fashion Show at the Davenport Hotel put on by Alyssah.
"We always tease each other we're going to be like Mary-Kate and Ashley Olsen designing clothes together, even though we aren't twins at all," says Angelana with a laugh.
After running her first fashion show, Alyssah says she plans to focus on designing more casualwear that would be easy to replicate. Once again this fall, Alyssah is hoping for another showing at NYFW, this time at a larger venue. She likes the idea of jet-setting to big cities, but still calling Spokane home.
"Life is like a videogame: You want to level up," she says. "I want to grow as a person and a designer. I want to constantly be moving forward, and I think I can do that from here." ♦
Where to buy: Clothing is only available online at ecochicdesignsllc.com; jewelry is available in the area at Lolo Boutique, Fringe & Fray, Tangerine Boutique, Tiffany Blue Boutiques, Sunny Buns Tanning Salon and more.