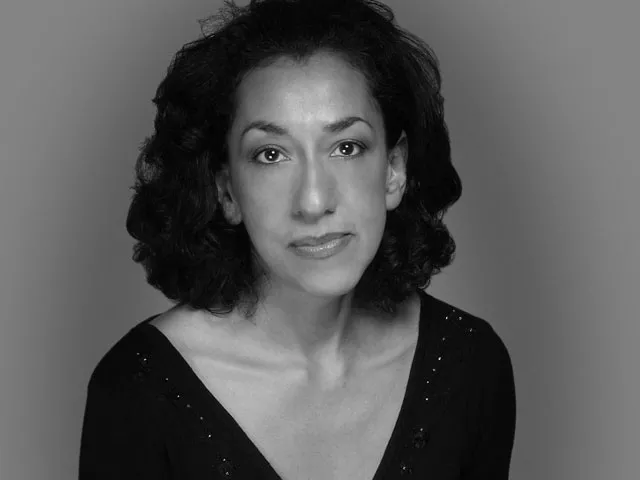 Andrea Levy spent 48 years of her life in virtual obscurity, writing away while working hard to get her published fiction read. It wasn't until 2004, when her fourth novel, Small Island, won the Orange Prize for Fiction that she began to receive deserved recognition.
Since she won that prize and the Whitbread Book of the Year award for Small Island — about a group of Jamaican immigrants who move to England and ind a harsh reception — she has been regarded as a writer who's reinventing historical fiction.
In her latest novel, The Long Song, we meet a former slave named July whose adult son Thomas is determined to publish his mother's memoirs. July will comply, she says, but only if all the silly descriptions of trees and grass are left out, as she does not want her book included among the "puff and twaddle of some white lady's mind."
The novel begins with July's enslaved mother, Kitty, being raped by a Jamaican plantation's overseer. Nine years later, the child born of that rape is given as a servant to the plantation owner's sister, Caroline.
Levy doesn't avoid detailing the harsh circumstances of the slaves' lives. Plantation owners and white people generally all considered the black slaves as dogs deserving of punishment when they failed to obey.
Yet Levy manages to evoke both the cruelty and ridiculousness of some of the punishments, with some of the satire directed at Caroline: "The missus's favored punishment was to strike July sharply upon the top of the head with her shoe," Levy writes. "Although hopping and hobbling, the missus could chase July around the room for several minutes to deliver her blow."
The book follows July through the 10-day Baptist War that ended slavery in Jamaica in July 1838 and into a three-way relationship that develops among July, Caroline, and her new abolitionist husband.
In this fictional memoir, the history of slavery in Jamaica plays out in a realistic way that makes you laugh and cry — leaving readers to evaluate the diverse characters in The Long Song.