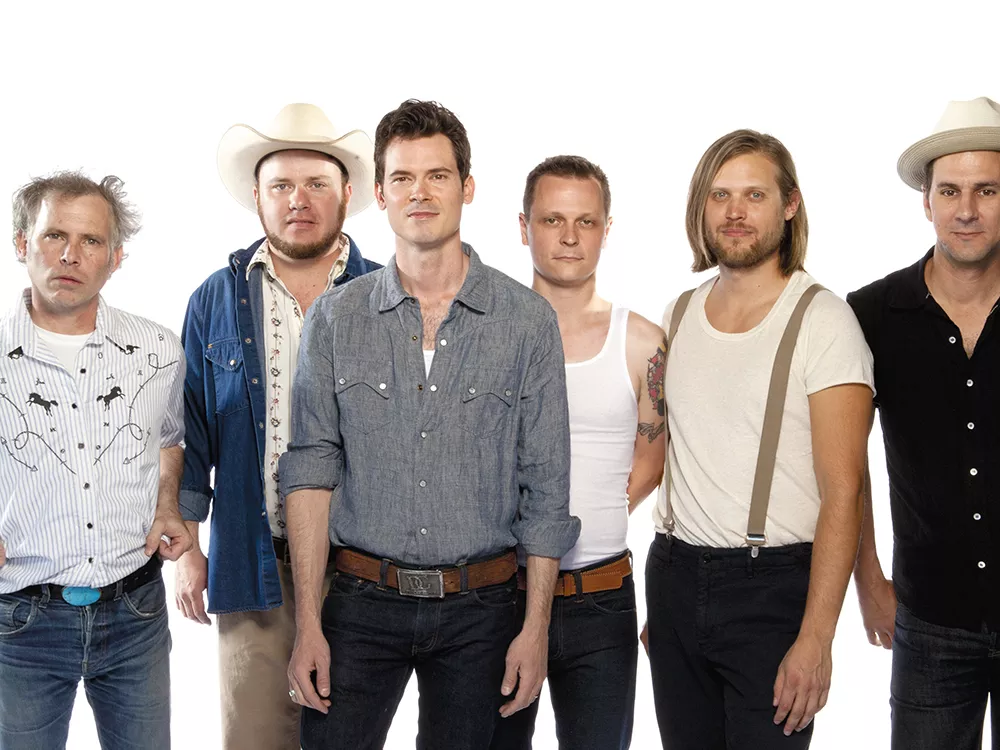 Turn your dial to any country station these days and you're bound to hear a familiar voice from the halcyon days of the 1990s. Darius Rucker (known to some as 'Hootie' of Hootie & the Blowfish) is back, moving toward the top of the charts with "Wagon Wheel," a song that sounds remarkably good beside the current offerings of your usual frosted-tipped and bedazzled jeans-wearing country-pop crooners.
No offense to Hootie, but the song owes its success to its timeless structure and blue-blooded provenance, having been performed over the past 80 years in one form or another by artists including Arthur "Big Boy" Crudup, Bob Dylan and country punks Old Crow Medicine Show.
Ketch Secor, singer/songwriter and multi-instrumentalist for Old Crow Medicine Show, was given a bootleg Dylan record featuring the song as an outtake from the soundtrack to the movie Pat Garrett and Billy The Kid. He eventually tacked on additional verses and combined them with Dylan's original chorus, which borrows its main refrain from bluesman Crudup. It has since gone platinum with Secor and Dylan sharing the writing credit.
The song's story is the perfect metaphor for the band itself — 80-odd years of American music, from blues to country, through bluegrass and folk, all the way to punk and whatever came after that.
Old Crow Medicine Show formed in the late '90s around the core of Secor and Critter Fuqua, childhood friends from Virginia. Eventually finding themselves in the middle of a rich old-time/string band scene in upstate New York, they gathered a group of like-minded players and hit the road busking across the U.S., an experience and lifestyle that has colored their approach since and managed to influence a whole generation of players. Chances are if you see a group of crusty, well-traveled punks plucking banjos on a street corner, they're probably more than a little familiar with the band.
After a chance encounter with legendary folk great Doc Watson while busking in his hometown of Boone, N.C., he invited them to play his annual Merlefest in 2000. Old Crow Medicine Show took off from there with appearances at the Grand Old Opry and numerous other festivals in the U.S. and abroad.
Now, with four long-players under their belt, including 2012's Carry Me Back, the band's spirited live show and timeless sound have earned them a rightful place as elder statesmen among the current crop of reimagined string bands, including the Avett Brothers, The Lumineers, and Mumford & Sons. The current preference for doghouse bass and acoustic guitar among a big chunk of America's musical youth can be traced in no small part to the success of Old Crow Medicine Show.
Old Crow Medicine Show with Parker Millsap • Tue, July 2 at 7:30 pm • Martin Woldson Theatre at The Fox • 1001 W. Sprague Ave. • $28-$35 • All-ages • ticketswest.com • (800) 325-SEAT