We know that the built environment matters — that it affects city life in so many ways, both bad and good. You want anomie and crime? Just build a high-rise, low-income housing project. You want a more vital city life? Here in Spokane, courtesy of our Community Development Block Grant program, we have seen the positive effects of improved streetscape in Browne's Addition and South Perry. We have seen city life improved through traffic calming measures. We also have come to understand that preserving and restoring historic buildings plays a critical role in ensuring vital city life. Most recently, we have seen proof in the restored Rogers High School.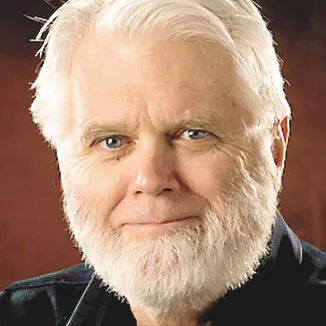 Only a decade ago, Rogers was an acknowledged disaster symbolized by its run-down Art Deco building surrounded by cheap temporary structures. Rogers had been designated as a "Failing High School." The Seattle Times referred to it as "a dropout factory."
The school's problems seemed insurmountable. Rogers is located in the poorest zip code in the state. Daily attendance percentage hovered in the mid-70s, while fewer than half its students graduated on schedule.
"Studies show," says Assistant Principal Brett Hale, "that if you are living below the poverty line, you are traumatized. If this is so, then 100 percent of our kids are traumatized."
Hale underscores the situation: Rogers is the surrogate daytime home to upward of 200 homeless kids. Family dysfunction is the norm, as some 60 percent of the students are not living with their biological parents. Abuse is rampant — Rogers even has a sex-trafficking problem, as a number of its female students reportedly have been dragged into this world.
When Spokane Public Schools looked at the building and the challenges contained within, the original plan, more or less hatched in desperation, called for completely demolishing the 1930s structure and starting over. Many of the staff and teachers agreed, and with good reason: Rooms were too small, and saving the building presented tricky design problems.
Then came a surprise. Enter the Hillyard preservationists, who started the push to register the original building on the National Register of Historic Places (which happened in 2011). Soon alumni, who didn't want to lose their local history, weighed in. Rogers was even awarded a "Failing School Grant" of some $4 million. As a result, Spokane Public Schools decided to restore and expand rather than obliterate.
"Now," recalls Hale, "the pressure was on, and we had to perform."
Teachers and staff immediately confronted the attendance problem. Hale explains how: "We went out on the street, found them and rounded them up; it wasn't difficult. We would look out any window and see many of them just wandering around.
"We would tell them that they had a choice: either head to school or face suspension. Most," Hale adds, "headed to school."
OK, but then what? Principal Lori Wyborney implemented lots and lots of individualized counseling.
"I've got a counselor for every problem, you name it," says Wyborney, who was just named Principal of the Year by the Association of Washington School Principals.
The built environment had an impact, too. Early on, designers made a subtle but critical change. The old school faced north, opening on Wellesley. Wyborney, whose enthusiasm for the challenges of her job is infectious, observes that this presented the students with a dismal visual experience — cars roaring by, dilapidated houses in the background. This view, she observes, may have told students that their school was a dump, so who cares anyway? It was bad for morale and self-image. To resolve the problem, the architects moved the front door, and ever since the renovations were completed in 2009, the school's entrance faces east.
"Now," says Wyborney, "our students see trees and the hills beyond, they see a much more inviting and pleasant world. The building restoration made a difference from the first day."
Morale improved, student attendance rose to above 90 percent, and on-time graduation rates have risen above 80 percent.
But change can't be measured by statistics alone. At a school that prospective teachers once avoided, today applicants are lining up. Rogers is viewed as a school where one can make a difference; a school that, for the first time in decades, has put the word "pride" back in its vocabulary. When Rogers' boys basketball team made it to the state tournament and needed $1,300 to send fans to Tacoma, Rogers alumni came up with $5,000. Hale tells me that he could teach elsewhere, but says, "Frankly, I think I'd be bored."
Obviously this old-new built environment won't fix everything; the school has some truly profound problems. But along with a devoted staff, the building makes a positive statement, sending the message to students: "We are cared about." And that has provided a strong foundation to start rebuilding upon. ♦