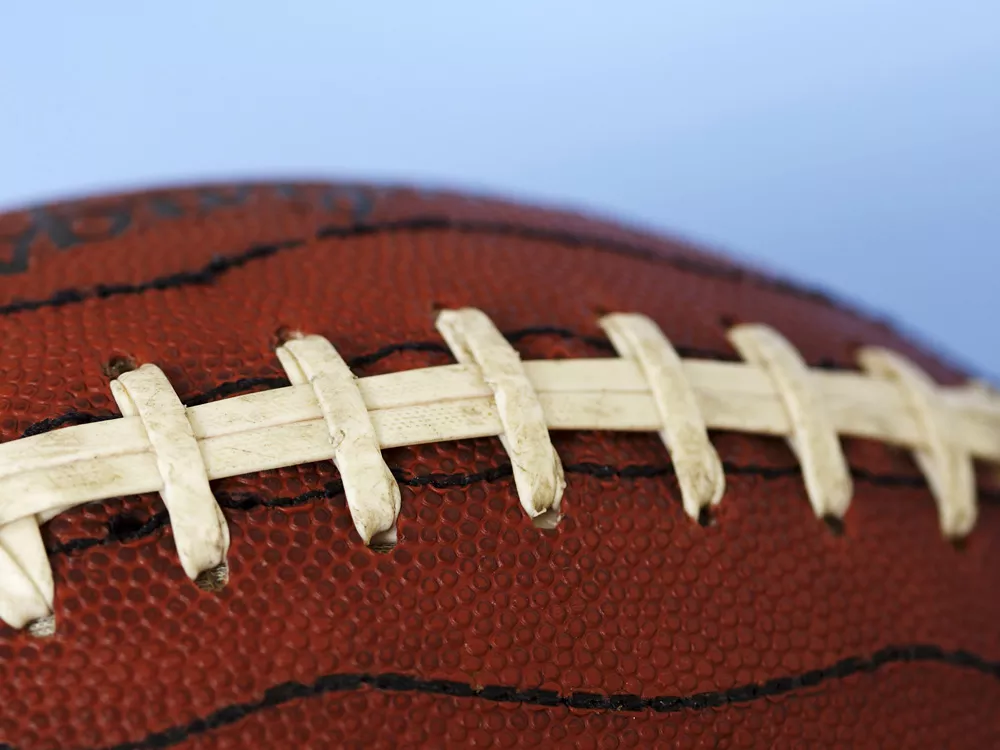 EASTERN WASHINGTON EAGLES
Predicted Finish: First in nine-team Big Sky Conference (Big Sky coaches poll)

National Rank: First in the Football Championship Subdivision (FCS coaches poll)

2010 Record: 13-2 overall, 7-1 Big Sky (tied for 1st); won FCS national championship

Coach: Beau Baldwin (Fourth year, 27-11)

Thumbs Up: The Eagles return with 15 of the starters and 35 other lettermen from their national championship team. Senior quarterback Bo Levi Mitchell, who passed for 3,496 yards and a schoolrecord 37 touchdowns last season after transferring from Southern Methodist, is one of seven Eagles on various FCS preseason All-America teams. Mitchell and wide receiver Brandon Kaufman made the watch list for FCS offensive player of the year. Defensive tackle Renard Williams and S. Matt Johnson are on the watch list for FCS defensive player of the year. Thumbs Down: The Eagles lost their best offensive player (running back Taiwan Jones) and best defensive player (linebacker J.C. Sherritt) to the pros. Also gone are both starting cornerbacks from a year ago. That could be costly — in the Big Sky Conference, footballs see more airtime than flight attendants.

The Bottom Line: The Eagles may have to replace Jones with a committee of running backs, but the roster as a whole is loaded with talent, experience and confidence. Opening with three road games won't be easy, but don't forget: The Eagles started out 2-2 last season, then won their last 11 games. Baldwin and his staff are high-quality teachers and motivators.

The season opener is Saturday, Sept. 3 at Washington, 4 pm (ROOT TV, ESPN 700, KPTQ 1280). For tickets, phone (866) 4-GO-EAGS.
IDAHO VANDALS
Predicted Finish: Sixth in eight-team Western Athletic Conference (WAC coaches poll)
National Rank: 108th among 120 teams in the Football Bowl Subdivision (Sporting News magazine)

2010 Record: 6-7 overall, 3-5 WAC (Sixth)

Coach: Robb Akey (Fifth year, 23-40)
Thumbs Up: Senior quarterback Brian Reader, a former junior-college standout, looked sharp in camp. Idaho loves to throw the ball, but the Vandals need more balance than last year, when they ranked 10th in the nation in passing and 118th in rushing. Arizona State transfer Ryan Bass, a Parade All-American when he ran for an amazing 2,608 yards and 47 touchdowns as a senior at Southern California prep power Centennial, should bolster the ground game in the newly renovated Kibbie Dome.
Thumbs Down: The Vandals lost seven players to the NFL, including a pair of four-year starters in quarterback Nathan Enderle and Shiloh Keo. Even with Keo, one of the better safeties in school history, Idaho gave up 28 points and 420 yards per game in a so-so conference that lost mighty Boise State to the Mountain West Conference this year.

The Bottom Line: Akey shocked everyone but himself, his staff and his players when he guided the Vandals to the second bowl game — and second bowl victory — in school history two years ago. Now he's talking about another bowl run, but when you're ranked 108th in the nation … good luck.

The season opener is Thursday, Sept. 1 at home against Bowling Green, Ohio, 6 pm (Altitude TV, KSBN 1230, KVNI 1080). For tickets, phone (208) 885-6466.
WASHINGTON STATE COUGARS
Predicted Finish: Sixth in six-team North Division of the Pacific-12 Conference (Pac-12 media poll)

National Rank: 93rd among 120 teams in the Football Bowl Subdivision (Sporting News magazine)

2010 Record: 2-10 overall, 1-8 Pac-10 (10th)

Coach: Paul Wulff (Fourth year, 5-32)
Thumbs up: The Cougars are bigger, faster and better than in Wulff's previous three years on the job. Quarterback Jeff Tuel and a deep, talented group of receivers pose a major challenge for just about any defense. Last year, Tuel passed for 2,780 yards and 18 touchdowns and ran for 204 yards (after subtracting 255 yards in losses) despite being sacked 48 times — tops in the nation. Exciting little Rickey Galvin, a redshirt freshman, looks like he'll pump some life into the running game.

Thumbs down: Washington State's offensive line and defense have been dreadful in recent years, and the Cougars need wholesale improvement in both areas from returning players if they're going to notch a winning season and a bowl trip for the first time since 2003. Players are well-aware that Wulff's job is on the line — he was 2-25 in the Pac-10 — and that could create added pressure.
The Bottom Line: The Cougars, still young and/or lacking experience in many positions, will gain confidence by starting 2-0 in home games against two rebuilding teams (Idaho State and UNLV) that combined to win three games last season. Mind you, if Tuel goes down this season, the "For Sale" sign goes up on Coach Wulff's house.
The season opener is Saturday, Sept. 3 at home against Idaho State, 2 pm (no TV, KXLY 920). For tickets, phone (800) GO-COUGS.
WHITWORTH PIRATES
Predicted Finish: Fourth in seventeam Northwest Conference (NWC coaches poll)

National Rank: Not ranked in NCAA Division III (D3Football.com poll)

2010 Record: 5-5 overall, 3-3 NWC (Fourth)

Coach: John Tully (17th year, 90-71)

Thumbs Up: Whitworth returns the entire starting offensive line: four seniors and junior guard Nate Guthrie. The Pirates play six games on campus at the picturesque Pine Bowl — be sure and catch a game when the fall colors are changing — after having only four home games last season.

Thumbs Down: The Pirates lost seven starters on defense and most of their top skill-position players on offense, including running back Adam Anderson, one of Whitworth's all-time greats. None of Whitworth's quarterbacks have thrown a pass in a college game. One of the quarterback candidates is former West Valley star Bryan Peterson, a 6-foot-2, 206-pound freshman who spent the past three years playing minor league baseball.

The Bottom Line: Tully, a small-college lifer, has been known to pull a few rabbits out of hats when dealing with the limitations inherent in Division III sports (including no athletic scholarships). The young Pirates will need more than a little bit of magic to knock off traditional Northwest Conference power Linfield, but then Peterson — if he can shake off the rust and an early injury — is the type of athlete who rarely finds his way to a Division III school.

The season opener is Saturday, Sept. 3 at Chapman in Orange, Calif., 7 pm (no TV, KSBN 1230). As a general policy, the Pirates do not sell advance tickets.