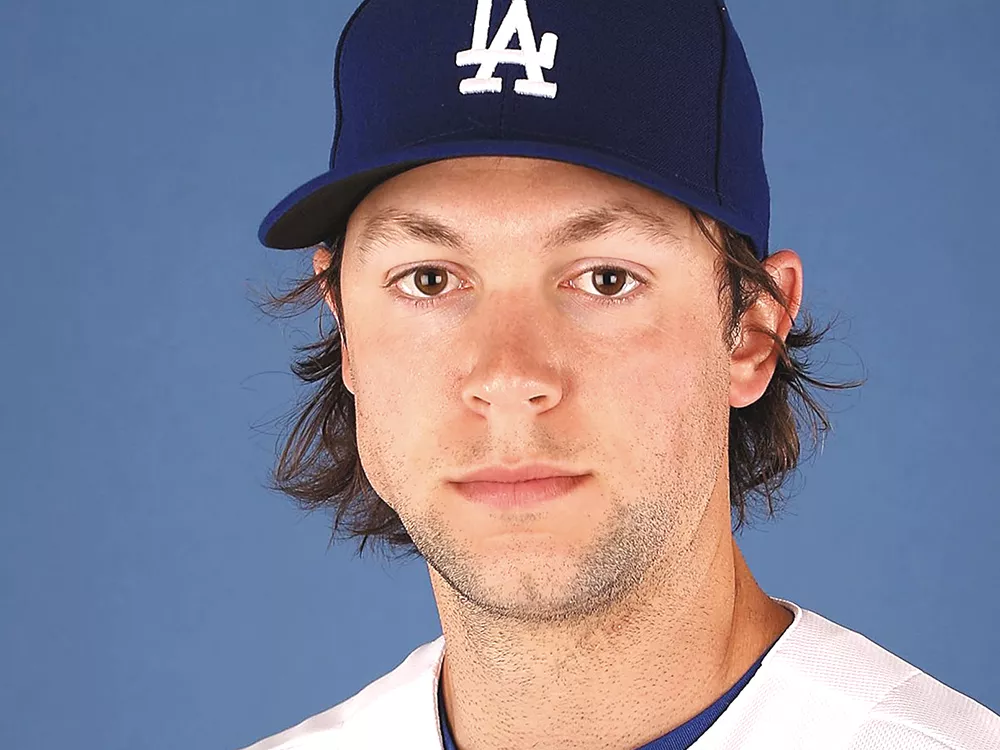 Steve Ames spent five years riding buses, sleeping in sketchy hotels and cashing tiny paychecks in the minor leagues.
Finally, the former Gonzaga University pitcher fulfilled his childhood dream by making it to the major leagues last month as a relief pitcher with the Miami Marlins. By sheer coincidence, the Marlins' manager is a former major league, GU and Gonzaga Prep catcher, Mike Redmond.
"Having a fellow Zag on the team is great," Redmond says. "I was really excited about that."
Ames fits perfectly with the underdog image of the rebuilding Marlins. He rarely pitched in high school, mainly playing left field at Hudson's Bay High in Vancouver, Wash. His only scholarship offer out of high school was a partial ride to Columbia Basin (Junior) College in Pasco, where he played two seasons under former Zag Scott Rogers.
Ames pitched in 175 minor league games. He initially thought No. 176 was on the horizon when New Orleans Zephyrs manager Ron Hassey had some fun with him before letting Ames know he was joining the Marlins.
"He first said, 'We have a lot of pitching; we're going to send you down to Double-A,' " Ames recalled in a phone interview from the clubhouse at beautiful Marlins Park near downtown Miami.
"I don't know if he's joking or what, so I go, 'OK,' and I kind of turned and walked away. He grabbed my arm and said, 'Hey. No, no. I'm just kidding. You're going to the big leagues.' "
Hassey, who spent 14 years catching in the majors, can be excused for having some fun at Ames' expense.
Ames also reacted calmly in early July when he was traded to Miami with two other Los Angeles Dodgers farmhands in exchange for Marlins pitcher Ricky Nolasco and cash.
"Any time you're traded, it's a good thing," Ames reasons. "It makes you feel like the Marlins wanted you."
Ames was drafted for the first time in 2009, going to the Dodgers in the 17th round — the 517th player selected — after his junior year at Gonzaga. Ames spent just one year with the Bulldogs, but the Gonzaga coaching staff still holds him in high regard.
"He was tenacious … just no nonsense," head coach Mark Machtolf says.
Ames shows his appreciation for Gonzaga, returning every winter to tune up for spring training by throwing against the current Bulldogs.
"It'll be 30 degrees and he always wants to throw an inning or two," says Machtolf.
Ames, a 6-foot-1, 205-pound right-hander, throws a nasty slider and a fastball that reaches the mid-90s. After four big league games (through Sunday), he had an 0-1 record and a 4.50 earned-run average.
"He works quick, he's a competitor and he has tremendous poise on the mound," Redmond says.
Ames lavishes praise on his former minor league pitching coach, Chuck Crim (now the Dodgers' bullpen coach), for helping him develop.
Gonzaga associate coach Danny Evans was convinced Ames had a shot at the majors coming out of college. Machtolf admits he thought Ames could have used another year of college ball, but the coach is delighted for Ames.
"He proved me wrong … he's such a great kid," Machtolf says.
Ames gushes about "playing catch in a big league stadium and going out to the bullpen." He truly seems to be relishing each and every day in The Show.
"It just feels so good," he says. "You feel like all your hard work paid off. I mean, I haven't done anything yet, really, but it's just so nice to say, 'I made it.' All the years you played, and all the time to do your craft, pays off in the end."