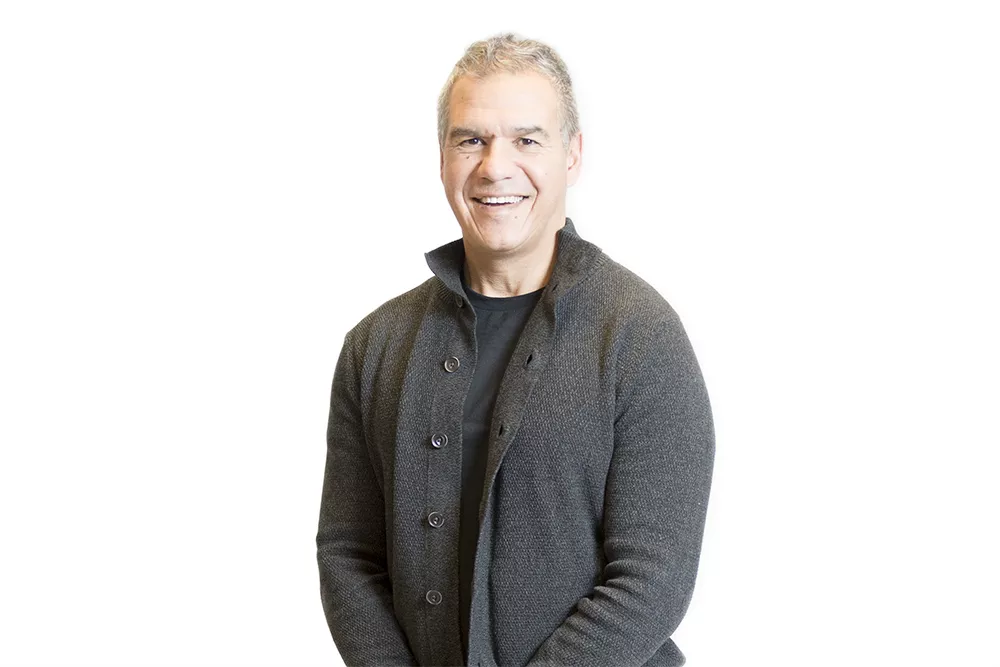 Emanuel Viveiros is the newest head coach of the Spokane Chiefs, taking over a team that has won the Western Hockey League's Memorial Cup championship twice — but he's no stranger to winning. A Canadian native with experience playing and coaching hockey all over the globe, Spokane's just the latest stop for Viveiros, whose most recent head coaching stint included winning a WHL championship with the Swift Current Broncos in Saskatchewan, Canada. This interview has been lightly edited for length and clarity.
INLANDER: Tell us about your coaching and playing career up to now and how you got to Spokane.
VIVEIROS: Well, I played professional hockey until I was 40 years old in my career overseas. Then I got into coaching over in Europe. I started over in Austria as a coach and general manager, and I ended up coaching the Austrian national team. We ended up qualifying for the Sochi Olympics in 2014, which was a tremendous honor and really one of the highlights of my career. After that, I came over to North America and started in the Western Hockey League in Swift Current for two years, and I'm very fortunate and blessed to have been able to win a championship in Swift Current.
I spent this past season with the Edmonton Oilers, and then they made a whole coaching change out of that organization. Spokane had called and asked if I was interested in coming to Spokane and I said, "absolutely." I actually love the city. I've been here before — great organization and such a great place to be.
How has that transition been to Spokane?
In the hockey business, you're used to living all over the place, so it's not new for us. My wife and I are what you'd call seasoned pros at moving around quite a bit. We've really enjoyed the city. We try to get out as much as possible to different parts and try almost every restaurant in the city.
What are your aspirations for the Chiefs, this year and beyond?
Obviously our goal is to make the playoffs. And then, you know, once you make the playoffs, if you can get to the dance, anything can happen after that. So that's our main goal, to make it to the playoffs. It's a funny year this year in the league, there's so much parity. Not many teams are really separating themselves, including us, so it's gonna be one of those years when whoever's healthy and continues to improve can have a really good chance to go deep [in the playoffs].
What's the biggest hockey town you've been to?
Edmonton is where I'm from. It's 24/7 hockey, even in the summertime in July and August. People are always talking hockey, so for me to live that experience at the NHL level with the best players in the world was incredible. There's other great hockey cities — Toronto, Montreal, New York, all those cities. It's incredible to experience.
What's unique about Spokane as a sports community?
What I've found is that all sports do well here, whether it's hockey or basketball or anything else. Obviously there's the love with Gonzaga University basketball here and the football teams here, but there's the high school sports here, too. It's a great sport community and there's enough population for everybody. ♦