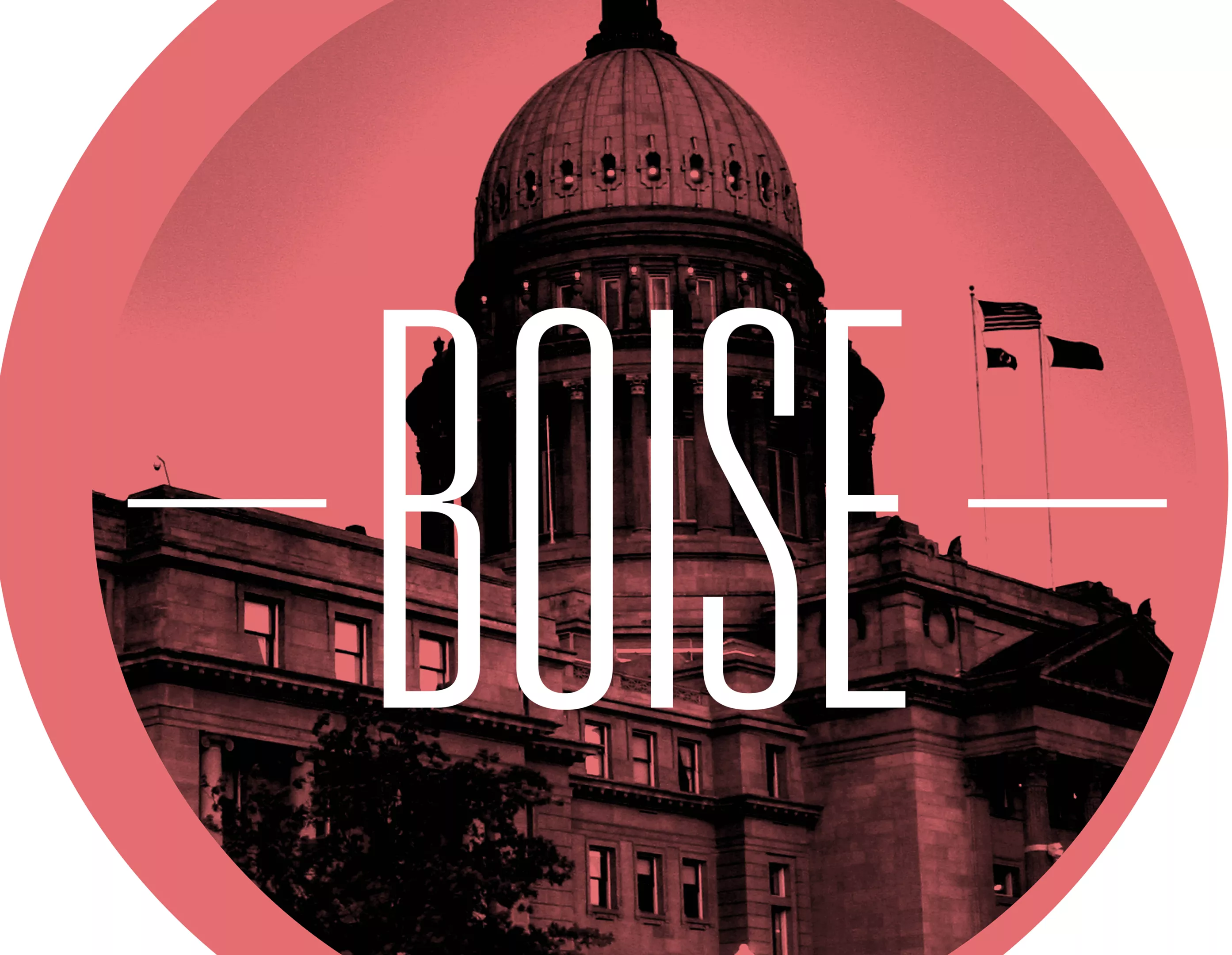 Will Idaho 'Add the Words'?
In Idaho, same-sex couples can marry (as a result of a court decision that Gov. Butch Otter hopes the U.S. Supreme Court will reconsider). Regardless, it's still completely legal to be fired or denied housing because of your sexual orientation or gender identity — unless you live in one of the state's eight cities that ban such discrimination.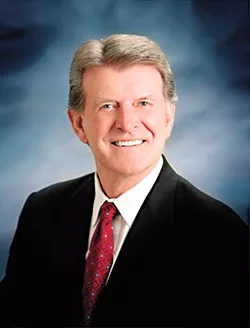 Since 2007, a group of dedicated activists in Idaho have been trying to convince lawmakers to add the words "sexual orientation" and "gender identity" to the Idaho Human Rights Act, which prohibits discrimination in educational, housing and workplace settings.
Although the legislation has never received so much as a hearing in past years, Cindy Gross, chair of the Add the Words, Idaho! campaign, thinks this is the year it will have the critical mass needed to become law.
"There is absolutely no reason for them not to hold a hearing and pass it this year," says Gross.
She points to several public statements from influential Idaho Republicans suggesting that the legislation has a shot this year. The Idaho Statesman reported remarks from the House assistant majority leader saying that the legislation will receive a hearing. Otter has said publicly that he will sign the bill if it reaches his desk. And former Republican Gov. Phil Batt, the author of the Idaho Human Rights Act, has also called for an Add the Words bill to become law.
Sen. Grant Burgoyne, a Boise Democrat and co-sponsor of the legislation, says that although he expects the legislation to eventually pass someday, he is a bit more cautious in his short-term forecast. He says that he's not aware of any Republican who has stepped forward as a co-sponsor, and he's not sure it has the momentum it needs to reach the governor's desk.
Gross says that adding these protections to Idaho's Human Rights Act are especially important now because newly married gay couples could draw more attention and discrimination.
"We need to make it clear from the highest levels [of government] that [gay people] can go to work and not get fired because they have a wedding ring on," she says.
David Adler, a Boise State University political scientist, says that conservative lawmakers have come to realize that the measure is fundamentally about equality. He adds that if the legislation becomes law it will likely be accompanied by a bill providing for some exceptions to preserve religious freedom.
"One would hope that it would be really narrow so as to not gut the [Add the Words] legislation," he says.
Embrace Obamacare?
In November, a task force assembled by Gov. Otter made the same recommendation to state lawmakers for the third time: Take the money the federal government is offering and expand health care coverage to low-income Idahoans. For the third time, the Idaho Legislature might ignore that recommendation.
The money would come from the Affordable Care Act (Obamacare) that's meant to expand Medicaid, the federal government's low-income health insurance program for people who are too poor to buy private insurance on the state health care exchange.
Although 28 other states (some under Republican governors) have accepted the funding and a recent study from the Idaho Center for Fiscal Policy found that taking the money would save the state $173 million over the next 10 years, it's still not clear if Obamacare is still too politically toxic in Idaho for lawmakers to take the deal.
"Up here in Northern Idaho, I gotta say we're opposed to it," says Republican Rep. Eric Redman, R-Athol, who adds there is concern that the state will end up being saddled with the cost in the long run.
Sen. Dan Schmidt, a Moscow Democrat who sits on the Senate's Health and Welfare Committee, says he's been pointing out to Republicans that the state ends up paying for the health care of uninsured people anyway through a special state fund, and it makes more fiscal sense just to expand Medicaid. He suspects that his Republican colleagues are at least considering it.
Adler says that local chambers of commerce are also lobbying in favor of the expansion as a way to reduce local taxes, which pay for the health care of the indigent. He says that lawmakers might wait to see if Congress changes the Affordable Care Act first, but he at least expects a serious conversation among lawmakers to occur, adding, "I don't think that there's a guarantee that it will pass by any means."
Modernize transportation?
Idaho's roads and bridges are in bad shape. It's widely known that this is a problem, and it will likely come up in the legislative session. But no one's sure where the money to fix them is going to come from when the mood in Boise hasn't been favorable to raising taxes or fees.
Gov. Otter is interested in the issue and formed a task force on modernizing transportation funding in the state, which found that transportation infrastructure is shortchanged by $262 million annually.
"The current transportation revenue structure will not meet Idaho's pressing or long-term transportation funding needs," reads a report from the task force.
Much of the state's transportation funding comes from vehicle registration fees as well as a 25-cent-per-gallon gas tax, which hasn't been raised since 1996. The task force report suggests raising these taxes and fees, but some lawmakers still aren't sold.
"As I've traveled around and talked to people, I find few people who say, 'Yeah, I'd sure like to raise the gas tax,'" says Sen. Steve Vick, R-Dalton Gardens.
There's been some talk of shuffling funds to transportation infrastructure, he says, but that could also be problematic.
"It's the annual conundrum," says Adler, who adds that lawmakers are usually optimistic at the beginning of the session that critical needs will be funded. However, this optimism collides with the reality of limited money.
Take back federal lands?
In the upcoming session, Idaho lawmakers will continue to pursue their goal of wresting control over large swaths of land in the state from the federal government. Proponents of the idea argue that states are better equipped to manage these lands, and extracting resources from them would bolster state finances.
The idea is catching on in Western states where the federal government manages large portions of land. Idaho, where a Congressional Research Service study says 62 percent of the land is under the purview of the federal government, is no exception.
A University of Idaho study released late last year threw cold water on this idea, finding that if the state took over management of federally owned lands, it could lose up to $111 million a year in increased costs associated with recreation facilities, wildlife protection and other expenses.
Proponents of the idea are unfazed by the study's conclusions.
"I think it's a pretty biased study," says Redman, who mentions a study conducted by a trio of Utah universities that came to opposite conclusions.
Idaho lawmakers passed a resolution in support of taking federal lands in 2013, and lawmakers like Rep. Ron Mendive, R-Coeur d'Alene, expect the momentum to continue.
It would ultimately require congressional action for the dream to become reality, which Adler says is "not in the cards." ♦