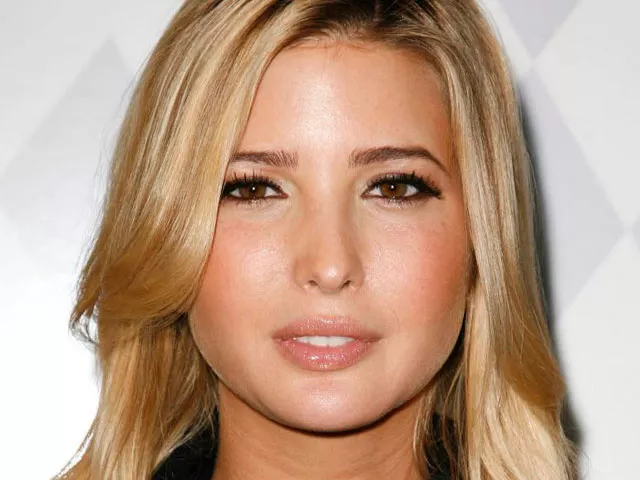 In case you didn't know, Ivanka Trump doesn't have a lot in common with other college graduates of the last decade. She didn't graduate heavily in debt while pondering how she was going to get a job. She probably never even blinked a designer mascara-coated eyelash at the cratering of the stock market.
Why exactly, then, should we listen to any advice she has to offer on how to be successful? It was all handed to her on a silver platter garnished with silicone implants and princess tiaras, right?
Well, her parents expected a lot in return. (They weren't about to place a diamond-encrusted spoon in a baby's mouth without expecting a return on their investment.)
The book follows Ivanka from nervous recent grad to the start of her career. She comes off as an accomplished young woman who uses fresh ideas to build a successful jewelry line and to make her father's company even more proitable. Despite the diamond spoon, she's a good role model for young women.
While she does offer some good insights along the way, Ivanka also describes traveling to her irst job interview as a near-disaster because she got lost on the subway. While the advice is good (make sure you know where you're going for your job interview and don't be late), are we supposed to believe that on one of the most important days of her life, Ivanka Trump rode the subway? Did she get to her Connecticut wedding by Winnebago? I don't think so.
Trump also sprinkles her tips for job-seekers with advice from the likes of political commentator Arianna Hufington and MySpace cocreator Chris DeWolfe. While Trump acknowledges that she received help from her family as she struggled up the ladder of success, her book dishes quality advice to young people on how to shine during these bleak employment times. The Trump Card is a much more enlightening read than anything Paris Hilton ever wrote.