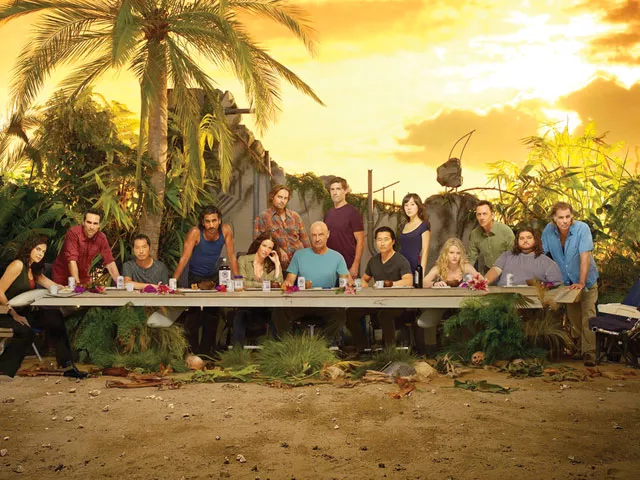 Two shows ended this year. One — which had critics spouting hundreds of thousands of raving words — was Lost. Another was the show that, in its first season, won the Television Critics Association "Best Program" award. Back then, critics said it did right what Lost did wrong.
Yet now, nobody is mourning the cancellation of Heroes. For good reason: It quickly became an awful show that deserved to die. That's the exciting thing about television. George Lucas aside, a movie usually won't destroy its own legacy. But a television show — which evolves as its writers change or burn out or find their muse or lose it — can rise to greatness as easily as plummet to awfulness.
That's the story of a TV season: 26ish chances for 1,000 creative victories or creative defeats. One show sputters to a halt while another picks up steam.
Just as 30 Rock's hit-to-miss joke ratio dipped below .500, just as The Office forgot to write its characters like real people, just as How I Met Your Mother slacked into cartoony wheel-spinning, two new shows grabbed the comedic baton. Modern Family perfected the family sitcom, and spoof-laden college comedy Community sported one the best ensembles since Newsradio.
Parks and Recreation, meanwhile, once a pale imitation of the Office formula, found its own voice: A mix of goofiness, cynicism and adorable naiveté.
But on cable, Season Two of gritty motorcycle tale Sons of Anarchy went full-throttle, heightening the stakes, deepening the characters, and taking occasional potshots at greatness. The drug drama Breaking Bad solidifies its best-show-on-TV status by having the crazy guts to spend half a season tearing down a marriage instead of baking meth.
Times were worse for network drama, sadly. On the final season of 24, things were as just-add-torture formulaic as in its past two. Chuck wasted most of its season dilly-dallying in love triangles. Lost's emotionally rich but factually shallow finale made its meandering sixth season all the more frustrating. Touted Lost replacements V and FlashForward forgot to populate their sci-fi world with actual personalities.
Thanks to newcomers, network TV remains a funny place. But for drama? Cable's the last refuge.
Miss Lost? Hear Daniel Walters and six TV critics discuss the finale here.
---
TIVO-WORTHY
2010 MTV Movie Awards
I Love the MTV Movie Awards for its categories: "Best Kiss," "Best Villain" and "Best Scared as S—t" actor. And I can't believe the broad-base appeal of Johnny Depp: He's competing against Harry Potter and the three Twilight hotties for "Best Global Superstar." Sandra Bullock will close a gap when she's presented with the "Generation Award." (Sunday, June 6, 9 pm, MTV)
True Beauty
One of the show's tags is "Putting the con in contest." In the second season of True Beauty, co-executive producer Ashton Kutcher will help "P'unk" six pretty girls and four pretty boys by telling them they're competing in a new modeling reality show called Face of Vegas. Instead, the 10 roommates will be secretly judged on how they handle moral quandaries. (Mondays, 10 pm, ABC)
American Pickers
The co-hosts of American Pickers, Frank Fritz and Mike Wolfe, are cute and quirky treasure hunters, foraging through the country looking for old jun… uh, historically authentic articles that will bring quick cash. I hope A&E and History don't decide to have a crossover event with Hoarders and American Pickers. Utensils from the Prohibition era? Not worth the dig. (Mondays, 9 pm, History Channel)