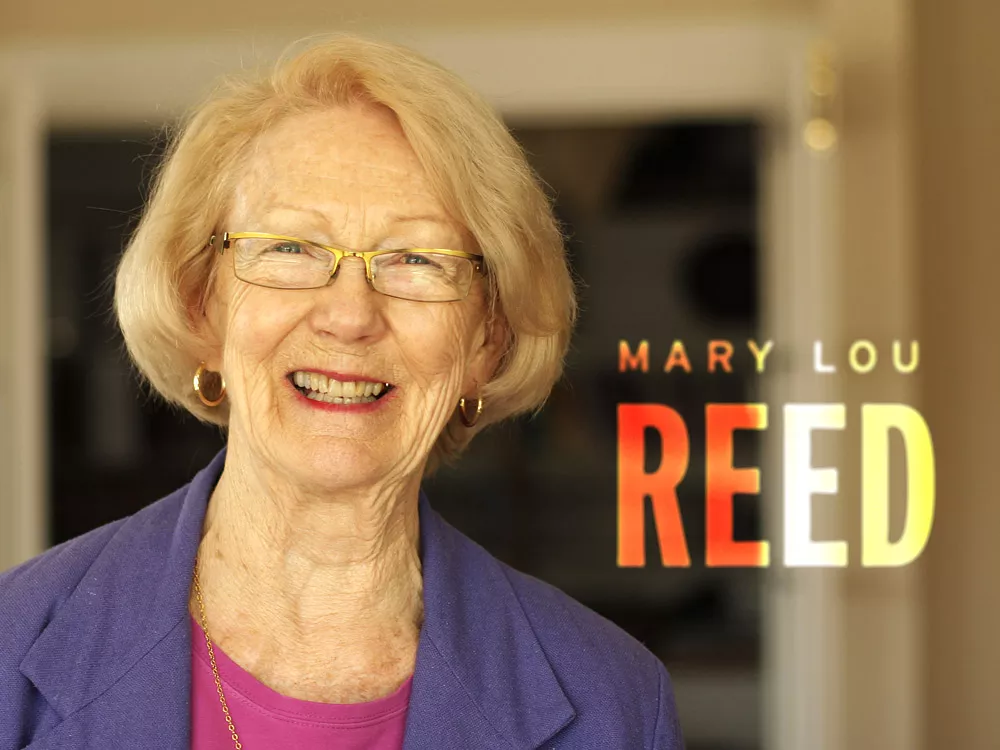 Idaho Rep. Phil Hart is under attack. Angry slings and arrows are zinging at him from every direction. And he's earned every one of them the old-fashioned way, by dodging taxes and rustling timber.
Hart doesn't believe in paying either federal or state income taxes. He even wrote a book defending the argument that the Constitution doesn't permit a graduated income tax. I trust his ideological reasons are sincere. Running up a tax bill with the IRS in hot pursuit is certainly not a cheap alternative.
At this point, Hart owes more than $500,000 in back federal and state taxes, penalties and interest, according to the Spokesman-Review's Betsy Russell.
Hart's conservative 3rd District includes the cities of Hayden, Hayden Lake and Rathdrum, and traditionally elects Republicans. I can't remember the last time a Democrat even filed for a legislative seat there.
Hart's revolutionary spirit obviously appeals to many of his constituents, who admire his pluck and would probably love not to pay taxes themselves. Despite a protest write-in candidate, Hart received 75 percent of the vote in his recent re-election to a fourth term.
Russell has been sleuthing Hart's antics for some time. She has reminded us that, in addition to dodging taxes, in 1996 he went over the river and through the woods — state endowment land woods — and helped himself to a goodly stand of trees, enough to build himself a log house. Hart lifted 8,000 board feet of lumber from public lands.
At that point, he was just an ordinary thief, not an elected official.
The Idaho Department of Lands was understandably unhappy when it learned of this caper. It demanded that Hart pay triple damages. When Hart refused to pay, IDL sued and won both triple damages and attorney fees.
Hart appealed all the way up to the Idaho Court of Appeals. That court's opinion totally devastated Hart's arguments.
Judge Karen Lansing wrote, "It is important to recognize that the cutting of timber on state land is a crime." And, in affirming the ruling of the lower courts against Hart, Judge Lansing wrote, "Hart's interpretation of the law, however sincerely held, is utterly unreasonable and frivolous."
That ruling came down in 2001. The judgment called for the payment of triple damages and attorney fees. I am told such a judgment is valid for five years. Hart did not pay up.
Customarily, when payment has not been made, such a judgment is renewed for another five years, until it is collected or closed.
Unfortunately, due to either negligence or politics, the judgment was not renewed, so the time has sadly run out to collect the $7,789.83 — plus interest and attorney fees — owed by Hart. My lawyer husband says the failure to renew Hart's judgment was probably simple negligence on some clerk's part. I say it is politically suspicious. What's your guess — negligence or politics? Or both?
At any rate, the recent publicity about Hart's 1996 log-lifting has infuriated quite a few people. Norm Gissel, the quintessential man of reason, brought the issue up in a pre-election forum. He posed this question to a panel of North Idaho College trustee candidates:
"If you were growing trees on your land, saving them to defray the cost of your child's education, and woke up one day to find them stolen by a neighbor, would you consider that neighbor's act morally evil?"
A hush fell over the crowd, and the flustered facilitator (me) ruled the question irrelevant to the trustee election.
I have since apologized to Gissel. Stealing from the State Endowment Fund, which is dedicated to the public schools, is wronger than wrong. And ethical behavior is never irrelevant.
Why does Hart think he's above paying his way like everyone else? Why can't he buck up and pay for the consequences of his own acts? Why does he think he's always right? Particularly galling to me are Hart's repeated attempts to use his status as a legislator to get special treatment. (Although, clearly, he is a special case.)
His colleagues on the House Ethics Committee recommended kicking Hart off the House Revenue and Taxation Committee while he continues his fight with the Idaho Tax Commission. Whether he went willingly or not, the Speaker of the House chose not to reappoint him to the tax committee.
Republican Rep. Eric Anderson from Priest Lake deserves our Thanksgiving-week thanks for courageously filing a new ethics complaint claiming that Hart has violated his oath of office.
Hart's attorney, Starr Kelso, in an Oct. 15 special to the Coeur d'Alene Press, compared Hart to fellow lawbreakers Rosa Parks and Nelson Mandela. That's a stretch, no matter how you look at it.