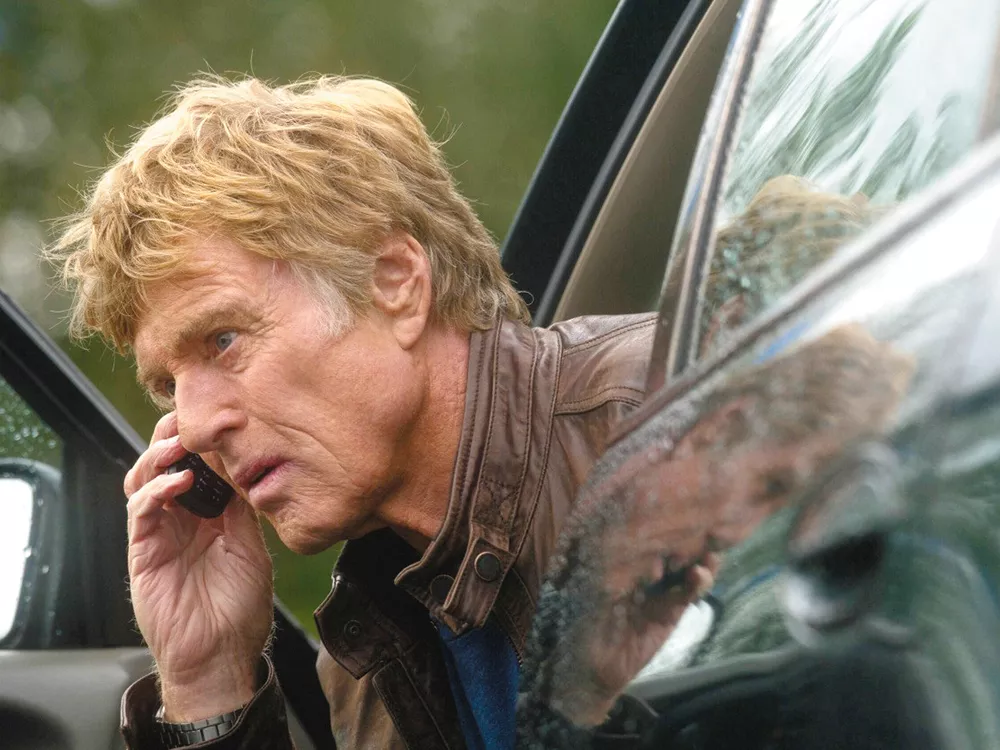 Robert Redford hasn't exactly been shy about his passionate, progressive political commitment over the years. So why does it seems so hard for him to make movies about passionately committed people in which you can actually feel some sort of passionate commitment?
In the more than 30 years since he first moved behind the camera to direct, Redford has often turned his attention to matters of activism, ethics and conscience. Yet while he has occasionally found tension and human drama in those areas — as in his terrific, fact-based 1994 drama Quiz Show — he has often been guilty of bringing an identical pacing and tone to virtually every story he tackles. And in recent politics-at-the-forefront examples like Lions for Lambs and The Conspirator, that pacing and tone might be referred to politely as "stately," or less politely as "zzzzzzzzzzz."
In this workmanlike adaptation of Neil Gordon's novel, Redford stars as an Albany, N.Y., attorney named Jim Grant, recently widowed and raising a young daughter on his own. But when Sharon Solarz (Susan Sarandon), a former, long-fugitive member of the radical 1960s Weather Underground movement, is caught by the FBI, local reporter Ben Shepard (Shia LaBeouf) uncovers a secret: Jim Grant once went by the name of Nick Sloan, who was implicated in the same botched bank robbery for which Solarz was wanted. So Grant/Sloan is forced to go on the run, with both Shepard and law enforcement trying to figure out where he's headed.
For a little while, it seems as though Redford and screenwriter Lem Dobbs are going to connect the collapse of the newspaper industry to Sloan's story. We hear plenty about the financial struggles of the paper that employs Shepard, and the shaky methods Shepard employs to get a potentially huge story. Maybe The Company You Keep will find a way to juxtapose an ever-more-cynical, ever-more-desperate news media with the long-ago idealists represented by Solarz, Sloan and their colleagues.
Instead, Redford takes what could have been either a tense thriller or a compelling drama about aging activists and turns it into a plodding tour through the talents of his impressive supporting cast. Here's Sarandon getting exactly one solid scene during an interview with Shepard! Here are Richard Jenkins and Nick Nolte as a couple of Sloan's old running buddies from back in the day! Here's Julie Christie as Sloan's one-time lover and Chris Cooper as his brother! Here's Brendan Gleeson as a retired cop who may be harboring some secrets! Will they play their respective scenes as somber? Or serene? Or maybe — you know, just as a change of pace — sedate?
Perhaps that inability to find a crackle of energy in this story comes down to Redford as actor as much as Redford as director. He has always found his greatest roles as icons rather than deeply complex men, and in The Company You Keep he's playing a guy trying to justify giving up the more openly confrontational activism of his youth while still retaining his basic values. Yet it's hard for him to seem like anything but a mouthpiece for one side of a philosophical debate.
That leaves LaBeouf's story line to bring some vitality to the proceedings, whether in his sparring with an ex-girlfriend (Anna Kendrick) who serves as his FBI informant, or vague flirting with Brit Marling, the daughter of Gleeson's character. No matter how many scenes Redford includes of himself sneaking around trying not to get caught, there's not a speck of intensity to a story about people wrestling with the consequences of their moral choices on others. They could just as easily be deciding on a brand of toothpaste.