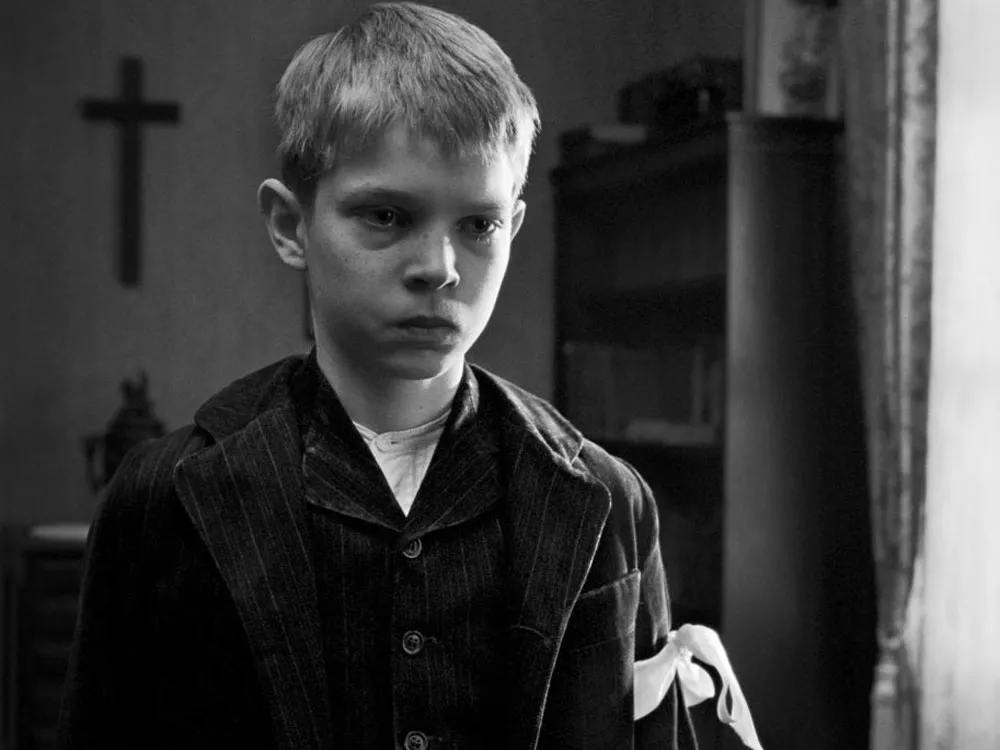 You know those dour German schoolmasters of a century ago who caned their pupils for the slightest offense? Well, those school kids grew up to be sadistic little boot-lickers in search of a scapegoat. We call them Nazis.
Summing up director Michael Haneke's Das weisse Band that way is simplistic, of course — there have been plenty of repressive societies, and they didn't all end up worshiping swastikas — but it suggests a possible explanation for an unsettling, mysterious, compelling film.
Our narrator is an elderly man, once the nerdy young schoolmaster (Christian Friedel) whose wooing of a fresh-faced girl provides scant happiness among the town's disciplinarians. For Haneke's village is filled with patriarchs who figure that women and children, if only they did as they were told, might turn out to be nearly as useful as oxen.
Haneke's languorous shots sketch the low of rural life: this happens and that happens, and then this other inexplicable thing happens, and suddenly the implication hits and you realize just how sick and unhappy these people are. (Oscar-nominated cinematographer Christian Berger shot in color, then drained away all the hues to produce judgmental black and white.)
Haneke has coached subtle acting from his cast. with unsure gestures and darting eyes, for example, Leonie Benesch conveys shyness and desire as the teenage would-be wife. When confronted with an unexpected act of generosity, the lips on Burghart Klaussner's stone-faced pastor part as if to speak words of thanks, then return to their customary pout. And Haneke apparently searched through thousands of children to ind the ones who could alternate between crying and creepy. (His subtitle, after all, is "a German children's story.") The authority figures try to be reassuring. "The world won't collapse," says the smug patriarch to the disappointed suitor. "The world won't collapse," says the town's doctor (Rainer Bock) — right after he delivers one of the ugliest, most humiliating rejections of another human being you'll ever overhear.
But they're wrong. Their world was collapsing all around them; they just couldn't see it. a world war was about to erupt, and there'd be another one after that. (Rated R)