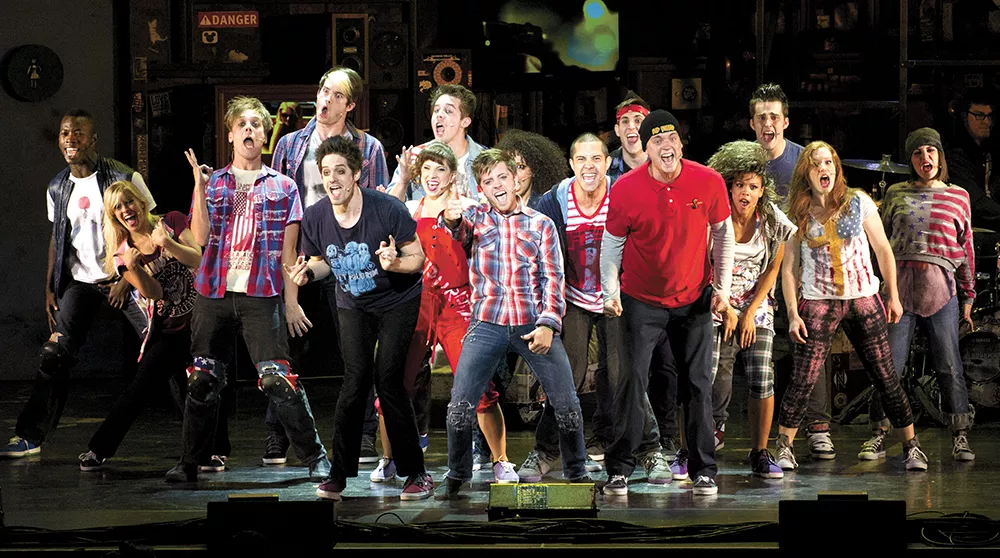 It's been almost a decade since Green Day, known then by most as the snotty punk rockers behind Dookie, reinvented themselves with the sprawling, wildly popular American Idiot. The record, touted as a rock opera, was released less than two months before the reelection of George W. Bush, a time when the jingoism brought on by 9/11 was waning and young Americans were tiring of the two wars being waged on the other side of the world.
Green Day tapped into that restlessness with this perfectly timed album, which would go on to become the second-biggest seller of its 26-year career. Sociopolitical inspirations aside, the record is also remarkable in that it revived the notion of the rock opera — American Idiot had characters, namely Jesus of Suburbia, who escapes his chained-down upbringing for a real world he wasn't quite prepared for. Along the way there's love, war and a hell of a lot of pissed-off youth energy. Some called it a punk-rock Tommy.
By 2009, those two wars were still going, as was American Idiot, which was now being transformed into a major musical production, something the band had always intended.
"We always thought that somehow there should be some sort of staged version, because that's what we were thinking in our heads," Green Day frontman Billie Joe Armstrong has said of the album.
Armstrong, who grew up a rough-and-tumble Bay Area punk, as unlikely a musical composer as you're likely to find, penned the book along with Tony Award winner Michael Mayer, who was also hired to direct. In April 2011, the musical ended a 400-plus-show run on Broadway, including several performances with Armstrong playing the role of drug dealer St. Jimmy.
The production, touring North America through May and stopping off in Spokane for two shows this weekend, continues to cement American Idiot as one of the more impressive pieces of pop art of the early 21st century. Apparently, punk rock can leave a mark.
American Idiot • Fri-Sat, Nov. 22-23, at 8 pm • INB Performing Arts Center • 334 W. Spokane Falls Blvd. • $30-$75 • inbpac.com • 279-7000