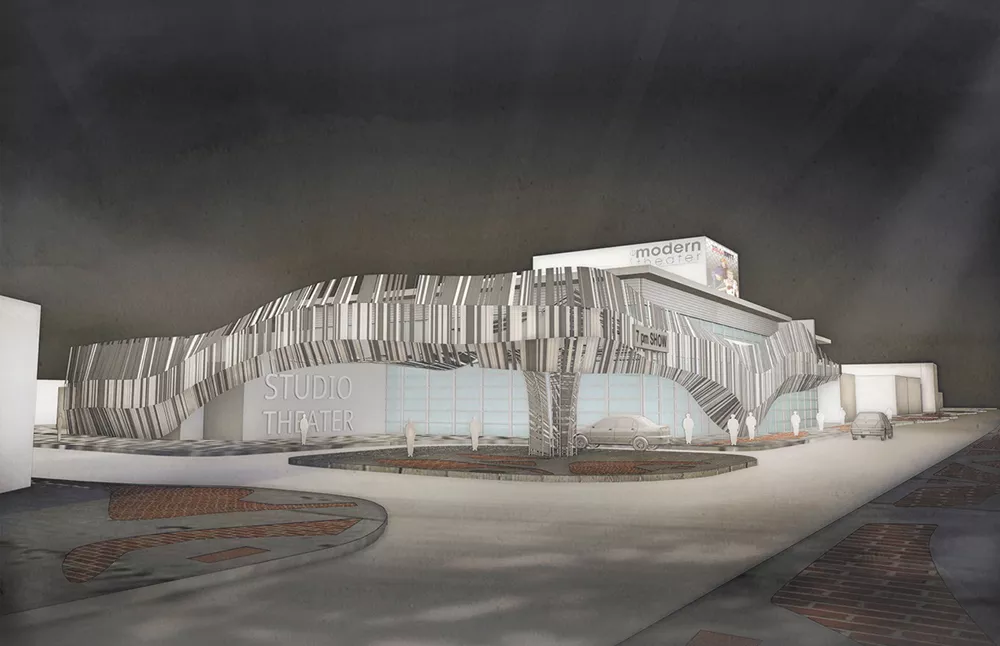 T he Modern Theater has announced that it's currently eyeing property in Coeur d'Alene's Midtown area for a proposed $12 million, 300-seat venue that would supersede its longtime performing space on East Garden Avenue.
George Green, the theater's executive artistic director, says a new facility has been a topic of discussion ever since he took the helm of Lake City Playhouse in 2010, four years prior to the organization's merger with Spokane's Interplayers Professional Theatre and subsequent regional rebranding as The Modern Theater.
"We aren't quite part of the core tourism attraction of the North Idaho area," Green says. "And that was one of the big things we discussed. It's always been a vision of our team and our board to have a much larger venue that would allow us to do larger-scale shows. Midtown, oddly enough, was put on the table as a place to research. We felt Midtown would be a really awesome opportunity to grow, and it seemed to make the most logical sense."
After roughly 18 months of internal planning and discussions, The Modern broached the proposal for the 31,000-square-foot venue with ignite cda, a Coeur d'Alene urban renewal agency.
"I told the ignite cda board that they started writing the book" — that is, by initiating aesthetic and infrastructure improvements to the Midtown business corridor — "and we're ready to give them a really cool ending chapter to it."
That ending chapter is some ways off, however. Green says ignite cda still has yet to give the OK and put the "puzzle pieces in place." Provided that happens, he'd like to be cutting the ribbon on the new venue in 2022, leaving six years of further planning, acquisition, fundraising and construction.
"Most of the e-mails and comments that we're getting are all very supportive of what this could do," says Green. "We're not asking for tax dollars. We're asking to build a performing arts center that would bring tourism in the shoulder months of North Idaho, when there's not a lot of opportunities for people to come into town. It would be a landmark for many years to come in the Inland Northwest."