The Truth Is Stranger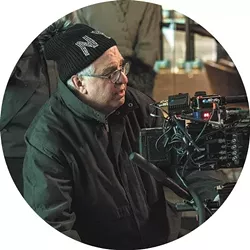 Errol Morris is one of the greatest living documentarians, having imbued nonfiction filmmaking with cinematic flair in movies like The Thin Blue Line and The Fog of War. Reality and fiction collide in Wormwood, Morris' new six-part miniseries currently streaming on Netflix, which examines the strange circumstances surrounding a government scientist's death in the 1950s. Although it abandons some of Morris' trademark stylistic touches, it's still distinctly his work, a fascinating, eerie mystery that only grows deeper the longer you look at it. (NATHAN WEINBENDER)
---
There's the (Smoky Honey Habanero) Rub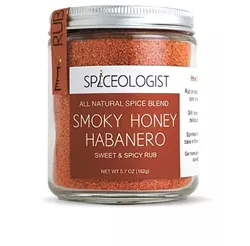 I've never met a spice as ambitiously delicious as the Smoky Honey Habanero Rub, from Spokane's Spiceologist company. Put it on practically anything — fish, potatoes, roasted asparagus, bits of cut-up chicken. And then, as you have your first bite, pause a moment as each flavor hits: There's the sweetness of the honey. There's the smokiness from the smoked paprika. And then, wow, here comes the heat of the habanero. By far my favorite spice on the rack. (DANIEL WALTERS)
---
Holiday. Celebrate.
Do yourself a favor and Google the Foo Fighters' Saturday Night Live performances from the Dec. 16 episode. The band that just played a memorable three-hour Spokane Arena show a couple weeks ago mashed up their classic "Everlong" into a raucous run through "Christmas (Baby Please Come Home)" and "Linus and Lucy" from the Peanuts Christmas special. Even if the Foos ain't for you, it's a damn delight. (See our music section this week for some surprisingly worthy additions to your Christmas music collection). (DAN NAILEN)
---
A Class Act at the Spokesman-Review
Gary Crooks, the Spokesman-Review's opinion editor, announced in a column on Sunday that he was leaving the paper, effective this Friday. His job had been eliminated. "The decision was purely financial," he writes, before recounting a turbulent 36 years in the business. Nowhere in his farewell will you detect bitterness toward newspapers in general or the S-R in particular, where he's worked since 1997. Instead, he asks readers to keep reading: "Newspapers are needed more than ever to filter out fiction and report the facts." (JACOB H. FRIES)
---
Ready Player One, but Where are the '80s?
This week, crowds of popcorn-munching Star Wars fans were treated to the first trailer for Ready Player One, Steven Spielberg's adaptation of the epic futuristic novel by Ernest Cline. In 2045, everyone escapes a bleak reality by spending most of their time in an online world known as the OASIS. Judging by the trailer, the movie will be as visually enchanting as anyone could hope for, but this first peek barely winks at the 1980s-obsessed competition that drives the entire plot. The good news? You've got time to read the book in all its pop culture glory before the movie debuts in March. (SAMANTHA WOHLFEIL)