There's that moment, when you open the door and step out of the cold and into the bustle. It's steamy warm, plates of food whiz by, every tableful rapt with companionship. On a cold winter's night, it can pack an emotional punch, too — unlocking a memory of grandma's cookie-filled house, or a line from an old favorite song. "Home, is where I want to be," you might hear the Talking Heads sing, "but I guess I'm already there."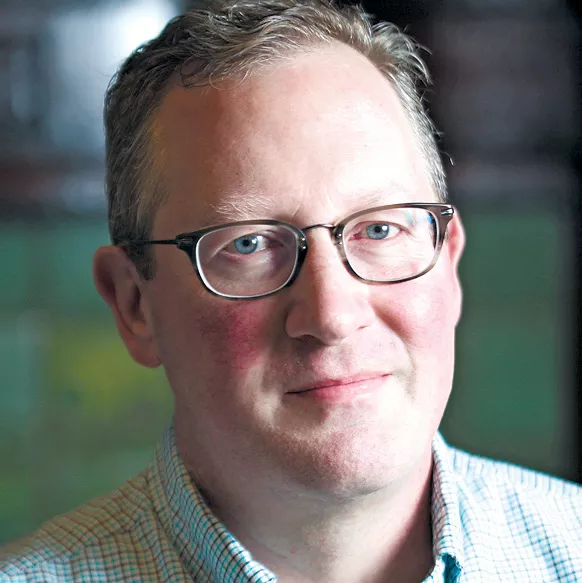 On New Year's Eve, my wife and I entered that glow with friends to start the last night of the year. Ever since it was a ramshackle little post office, South Hillers knew something special could sprout from that spot on 57th and Perry. Thanks to the Bonds, William and Marcia, it did just that 22 years ago.
I saw the Bonds in a booth that night with friends. They were in high spirits, knowing it would be their last New Year's Eve as restaurant owners; earlier this week, they announced the sale of Luna to local restaurateurs Aaron DeLis and Hannah Heber. (The Bonds passed on an offer a year ago to keep Luna locally owned.)
The Bonds are an amazing couple. William went to the Naval Academy, flew bombers in Vietnam, where he served with John McCain, and then became a neurologist. Plus, he knows his wine, and if you hang around him long enough — as we have at many a Connoisseur Concerts event — you get to try some of the good stuff. The elegant style and gracious vibe that drips off the walls inside Luna is all Marcia, whose background is in interior design. (Her custom "Luna Gold" paint color remains a best-seller at Spokane's Wahl Paint Center.)
It's worth stopping at moments like this to recognize not just our institutions, but the people who create them. There are many who deserve our thanks. This week, the KPBX team is celebrating its 35th year serving the region. The team behind the Spokane Arena has it going stronger than ever at 20 this year. People make these things succeed.
Watching William Bond work the room as the last minutes of 2014 ticked away, his grin told the story.
"It started with a love of food and wine," recalls William, who turns 75 this year and is ready to spend more time with his grandkids. "But along the way there have been so many great people. More than the food, even, it's been about joy."
We could have toasted anyone, but on that special night we toasted the Bonds and their crazy little dream.♦