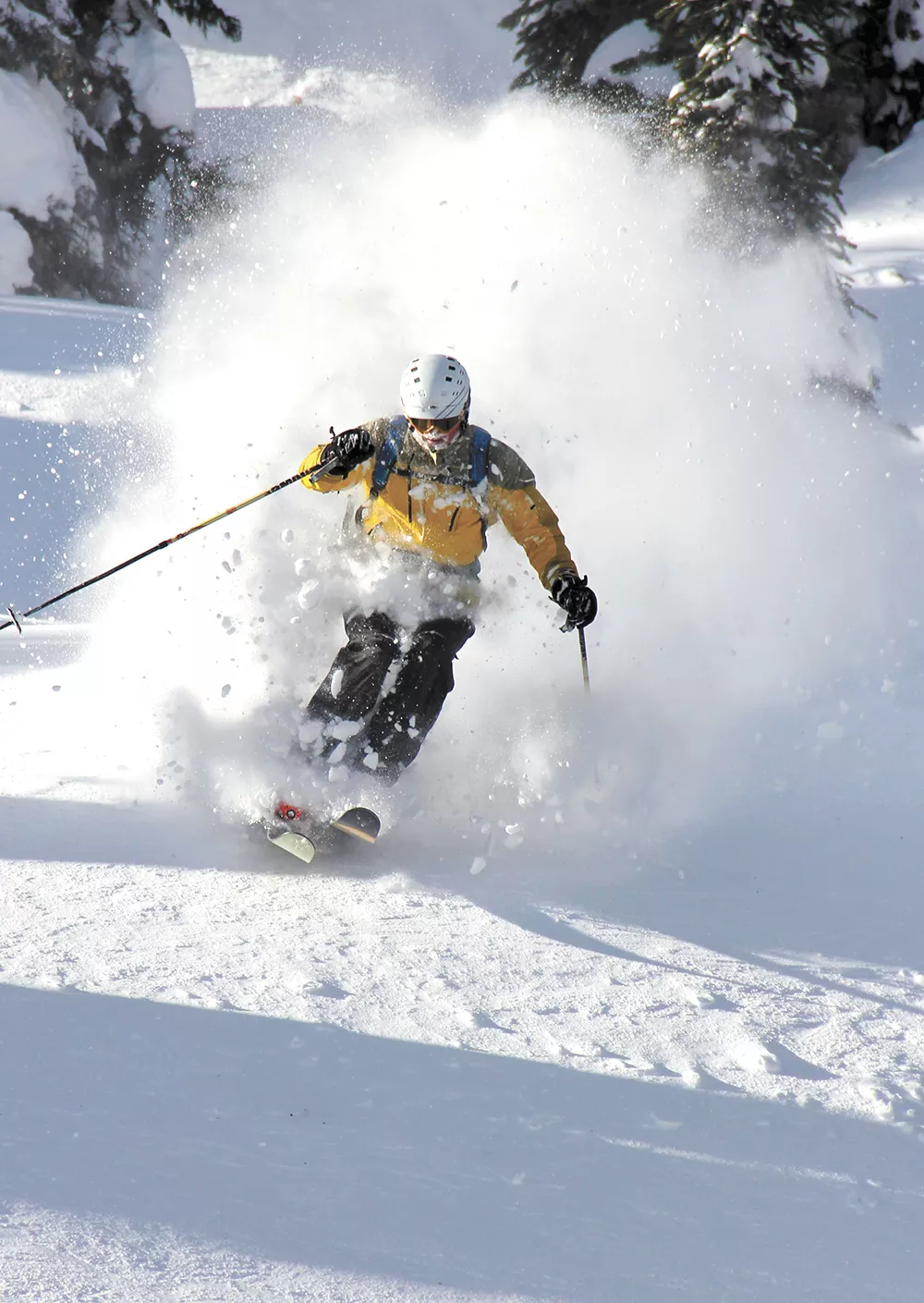 Devin Dufenhorst is in the business of selling adrenaline. His company Rush-On Worldwide will work to create sweaty palms and upright hair on the back of your neck.
The Sandpoint-based outdoor company will launch in a few weeks, but Dufenhorst already has grand ambitions — to become a one-stop shop and online marketplace for all things adventure.
"We want to be the first comprehensive database for adventure activities, kinda like Yelp has done with restaurants," Dufenhorst says. "But we're not just trying to create another e-commerce place, we're trying to create a culture for people who really love these activities — a social network to keep people engaged in the spirit of adventure."
The company's website and mobile app will allow users to find whitewater rafting, hunting, skiing, skydiving and scuba diving activities and more, all based upon your geographic location. Rush-On Worldwide has upward of 700 adventure merchants in its database within the Pacific Northwest; by this time next year Dufenhorst plans to expand the database nationally.
"We want people in Sandpoint or Boulder, Colorado, to be able to pull out their phone and find 50 to 60 activities in that geographical area," Dufenhorst says. "We want to inspire people to get out there and have some fun."
Dufenhorst is no stranger to adventure and the entrepreneurial spirit. The Idaho native grew up ski jumping and slalom racing at Bogus Basin outside Boise. By age 13 he held the mountain's 30-meter-hill jump record. He studied at the University of Idaho to become a pilot with the United States Marine Corps, and while there opened his first business.
"I had a hot dog cart in college," he says, laughing. "I've always been an entrepreneur. I used to freeze my butt off in the middle of winter to try and sell hot dogs to the bar crowds."
Although he dreamed of becoming a pilot, a medical condition with his back changed the course of his life. He's spent the past 20 years working in the medical and pharmaceutical field and has focused his energies on outdoor adventure. He competed as a professional gelande ski jumper throughout the Northwest for 10 years and has appeared in numerous ski films over the past 18 years. He even got his pilot's license.
The company has been a dream more 20 years in the making, but official plans got underway three years ago. Dufenhorst says he simply wants to share his passion for outrageous adventures with others.
"It's about that moment when you say, 'Oh my God, this was the hardest thing I've ever had to do,'" he says. "When you push yourself and finally get to the top of that hill or mountain and you look down and smile and say, 'That was all worth it. That was fun.'
"It's in that spirit that we at Rush-On want to keep challenging people and pushing their boundaries." ♦
Rush-On Worldwide • 414 Church St., Sandpoint • rushon.com • 208-290-6001