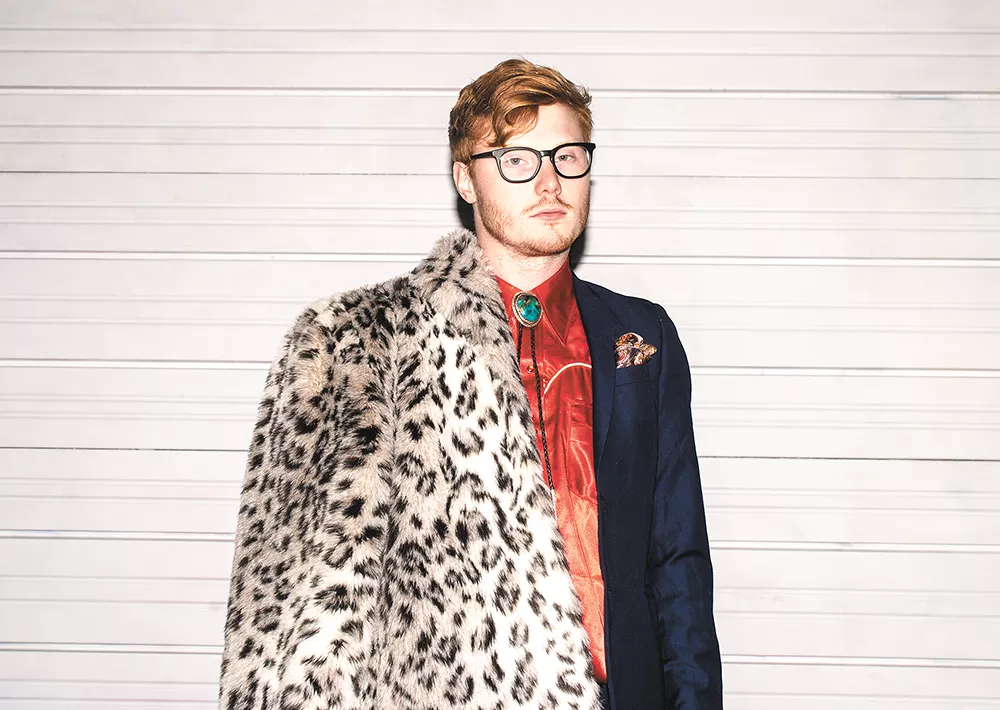 Terrain's annual fall arrival is already reason for the region's art lovers, music fans and cultural cognoscenti to celebrate. It stands to reason, then, that the festival's 10th birthday will bring a little something special into the mix.
That something special comes via a new "preview night," in which the "Best of Terrains Past and Spokane's Future" will be on display via a new ticketed event that includes a sneak peek at this year's artwork on display at the Jensen-Byrd Building, Terrain's new home for this year.
Thursday attendees will have the first chance to buy art, and will escape some of the madding crowds that inevitably make Terrain's (free) Friday night featured event one of the craziest, most jam-packed and fun art events each year.
Also Thursday, Terrain's stage will be filled with the music of artists who have performed during its first decade. Here's a breakdown of who the early birds will get to hear on preview night.
— DAN NAILEN
MANATEE COMMUNE
A veteran of the first Bazaar summer arts fest, this Bellingham-based (and Spokane native) multi-instrumentalist (real name: Grant Eadie) crafts melody-rich soundscapes and dance-floor-filling collaborations with a number of vocalists on the two albums he's released in the past year. There are beats aplenty, for sure, but Manatee Commune is no EDM By Numbers. In his live shows, he might bounce between violin and guitar, drums and keyboards, all while saturating the stage with a visual show every bit as winning as his songs. (DN)
SALLIE FORD
Portland-based Ford is no stranger to Spokane, and every appearance by the rootsy rocker and her band is a welcome one. She played Terrain in 2009 with her former band the Sound Outside, and she's evolved in the years since. While still rooted in classic rock 'n' roll sounds, Ford's new songs have grown to tackle a variety of genres. What hasn't changed is her magnificent voice, a powerful instrument that moves easily into whatever style strikes her fancy at the moment, whether it's surf or power-pop or doo-wop. Consider her a must-see on preview night. (DN)
JANGO
The alias of enterprising rapper Elijah Kilborn, Jango is looking to take the still-burgeoning Spokane hip-hop scene by storm. He's only 21, but already has a crew of producers and hype men backing him; he's had his face on a couple of billboards downtown, and the Inlander profiled him just two weeks ago. Jango's recently released mixtape Alone by Choice, inspired by a friend's suicide, turns out to be an upbeat record and a clear distillation of his prevailing musical message of positivity, individuality and mental health awareness. (NATHAN WEINBENDER)
MARSHALL McLEAN
By this point, Marshall McLean is certainly one of the quintessential Spokane artists. The singer-songwriter has carved out a significant regional following, both as a solo musician and as a member of the now-defunct alt-Americana band Horse Thieves, and he's been voted as a favorite by Inlander readers several times. McLean's most recent solo album, SoDak, is his most accomplished work to date, a collection of rambling road songs exploring themes of creativity and fame, of growing up and settling down. He'll play an acoustic set here; his voice, so defined by the rustic beauty of the Northwest, will come through even louder and clearer. (NW) ♦
Terrain 10 Preview Night • Thu, Oct. 5 at 5 pm • $15 advance, $20 at the door • Jensen-Byrd Building • 131 E. Main • terrainspokane.com
---
On Friday, Terrain's free night also features a slew of bands and DJs. Here's the schedule:
5 pm: Dario Ré
6 pm: Atari Ferrari
7 pm: Soul Man Black
8 pm: Kalaj
9 pm: T.S The Solution
9:15 pm: King Skellee
9:30 pm: Romaro Franceswa
9:45 pm: Jango
10:30 pm: Salve
11:30 pm: Indian Goat
Midnight: DJ Soul1
Terrain 10 • Fri, Oct. 6 at 5 pm • free • Jensen-Byrd Building • 131 E. Main • terrainspokane.com