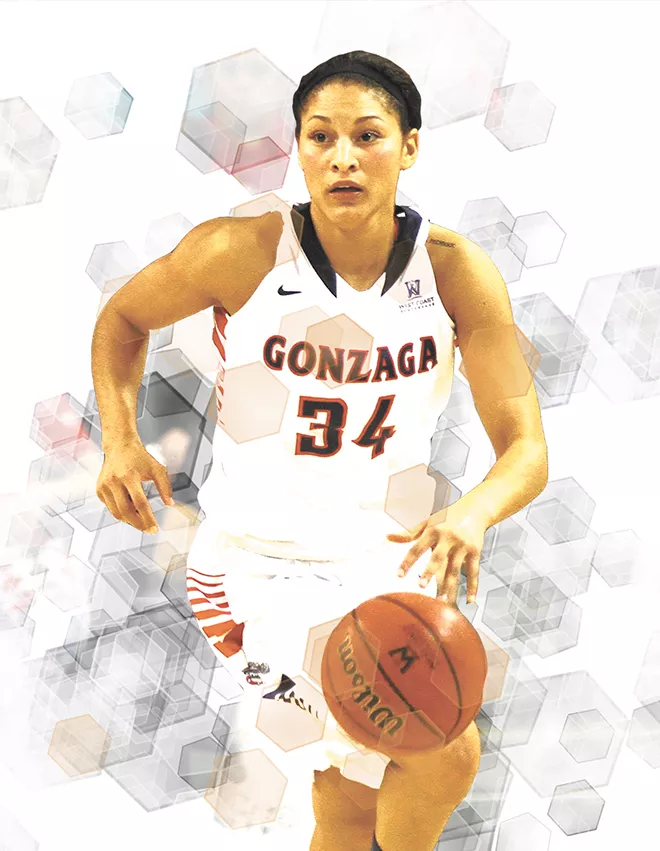 Jeff Judkins, the longtime women's basketball coach at Brigham Young University, was not happy. His team had just been pummeled by Gonzaga in the championship game of the West Coast Conference tournament, and Judkins looked like a man whose dog had been run over by a truck.
And yet, a hint of a smile tugged at the corners of Judkins' mouth when a reporter mentioned Gonzaga senior guard Haiden Palmer.
"We're glad she's graduating," Judkins deadpanned. "That'll be nice.
"She's the heart and soul of that team."
True, but the 18th-ranked Bulldogs have more than enough depth and balance to keep teams from focusing solely on Palmer. That could prove the difference Sunday when the sixth-seeded Bulldogs open NCAA tournament play against 11th-seeded James Madison of Harrisonburg, Va.
Gonzaga coach Kelly Graves says this year's squad is the best defensive team he's ever had, but James Madison has a slight edge on the Bulldogs in defensive statistics. The Dukes rank among the nation's best, yielding 54.8 points per game, 34.4 percent field-goal shooting and 25.4 percent 3-point shooting.
James Madison won regular-season and tournament championships in the Colonial Athletic Conference. The Bulldogs did the same in the West Coast Conference. Neither league belongs with the blue bloods of women's basketball, but Gonzaga's No. 6 seed is its best ever for the school, playing in its sixth straight NCAA tournament.
Colonial Player of the Year Kirby Burkholder, a 6-foot senior guard, leads the Dukes with 18.3 points, 8.3 rebounds and 1.5 steals per game. Three other Dukes average 10 or more points on a team that lacks depth.
Palmer leads Gonzaga, averaging 15.1 points, 5.5 rebounds and 3.1 steals. Her steals average ranked second in the nation coming into postseason play this week.
Jazmine Redmon, a senior point guard from Mead High School, provides sterling defense on the perimeter along with Palmer. The Bulldogs have a size advantage over the Dukes, but 6-2 guard-forward Nikki Newman was the Colonial's Defensive Player of the Year.
James Madison has won five straight games and 18 of its past 19. Gonzaga has won 19 of 20, including its past six.
"I think our team's primed and ready," Graves says.
Sunday's winner likely will face host Texas A&M on Tuesday. The 15th-ranked Aggies, seeded third, open against No. 14 seed North Dakota.
---
Idaho Women Return to the Dance
For the second straight year, the Idaho women's hoops team has landed in the NCAA tournament, thanks to a win over Seattle University in last Saturday's Western Athletic Conference championship game. The victory sends the Vandals to Iowa City where they'll face 30-win Louisville of the American Athletic Conference, which enters the tournament ranked fourth in the country but received a 3 seed. The Vandals, seeded 16th last year, were defeated by eventual national champion UConn in the first round. (MIKE BOOKEY)