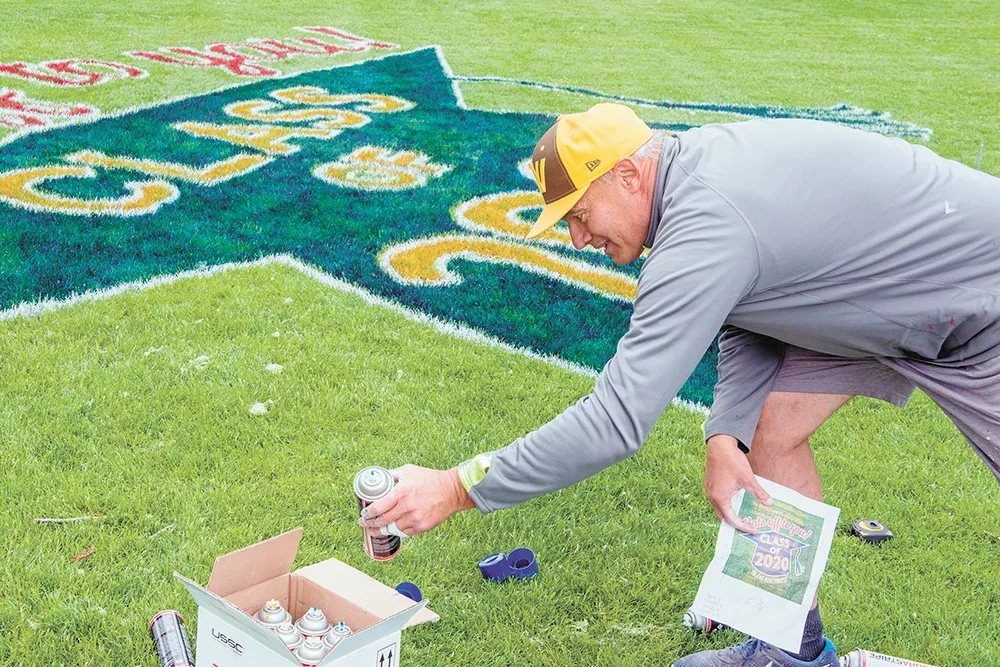 When the coronavirus cut short the senior year of students across the nation, Rogers High School art teacher Tom Pettoello found a way to use his skills to honor the class of 2020.
First, the athletic director at East Valley High School called him with an idea: Paint the logo of the school on the football field — but then paint the names of every graduating student below it. Think of it as the biggest and coolest graduation ceremony brochure ever. Soon, he was being asked to paint fields around the country.
"I had no idea it would get as big as it did," he says. "We're going on to California to do logos. Seattle. Minnesota. New York."
Last month, the Inlander recruited Pettoello to spray-paint a logo, drawn by the Inlander's graphic design team, in the Clock Tower Meadow in Riverfront Park. We created a poster out of that logo and reprinted it in the middle of this issue. Let's hang them in our windows to commemorate this year's graduating class.
Inside our Graduation Issue...