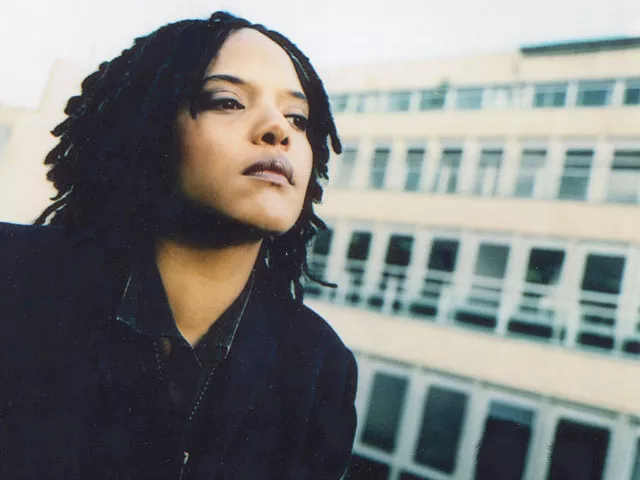 Prepare to be bopped. Spokane Falls Community College hosts its annual Jazz and Diversity Festival on Feb. 4-6, with two evening concerts at the Fox. This year's festival promises to be the school's largest, and they've brought in some big talents to prove it.
Drummer Terri Lyne Carrington headlines the first night with her brand of soul-inflected jazz featuring guest saxophonist Greg Osby. Carrington, a professor at Boston's Berklee College of Music, has been a side player with a host of jazz luminaries — Dizzy Gillespie, Herbie Hancock and Stan Getz among them — but is perhaps most recognized by her stint as the house drummer on The Arsenio Hall Show in the late '80s.
Osby, Carrington's ace in the hole, is an accomplished sax player with a diverse resume, including stints touring with the post-Jerry Garcia version of the Dead and a series of 16 albums on Blue Note Records. Osby's playing, crisp and energetic, is likely to create a nice counterpoint to Carrington's solid rhythms.
Friday night's main event features legendary Latin jazz pianist Eddie Palmieri, a nine-time Grammy winner. Palmieri's prolific career has spanned six decades and includes a famous collaboration with fellow Puerto Rican Tito Puente. That album, Obra Maestra ("Masterpiece"), won two Grammys in 2001.
Palmieri's playing was influenced by American jazz pianists like McCoy Tyner and Art Tatum, but was also filtered through many of the Cuban players of the 1940s — an influence that is most apparent in his playing and recordings. Palmieri says on his Website that "in Cuba, there was a development and crystallization of rhythmical patterns that have excited people for years. Cuban music provides the fundamental from which I never move."
Palmieri will be joined by trumpet player Brian Lynch, with whom he won another of his Grammys in 2007 for Simpático. Lynch, a veteran of both the hardcore bebop and Latin jazz scenes, may turn out to be the highlight of the festival with his aggressive, hybrid style of playing.

Terri Lyne Carrington Quintet at the Fox on Thursday, Feb. 4, at 8 pm. Tickets: $15-$22. Eddie Palmieri and Brian Lynch at the Fox on Friday, Feb. 5, at 8 pm. Tickets: $27-$32; $46, both shows. Visit spokanefalls. edu/academic/music, then click on "Jazz Festival," or call 533-3724.