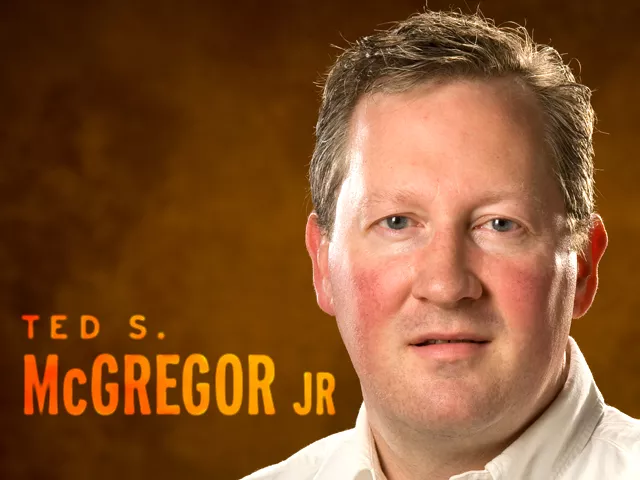 There's a moment in every concert when the lighting guys just let it all loose — you know, turn on every beam they can safely wield without blowing a transformer. It's like their drum solo. If you look back at that moment, into the previously blackened room, it can be pretty cool — seeing all the happy, entertained faces.
When that moment came last Friday night at the INB Center during the Conan O'Brien show, it revealed a totally packed, rowdy house. It was the most amped-up scene I've taken in at the INB — even crazier than when Phish broke into Edgar Winter's "Frankenstein" way back in, like, '96.
Those were the days when little old Spokane was lucky to get any show — and when we got them, it was a struggle to sell tickets. Lyle Lovett absolutely ripped the joint around that time — in front of a two-thirds empty house. It seemed like everybody's Northwest leg consisted of Seattle, Portland and Boise. (Boise?!) Pearl Jam once passed us over, and not just for Boise but for Missoula, too!
Getting out of that rut took a lot of people taking a chance on Spokane — from the owners of the Knitting Factory (where Modest Mouse killed in 2007 and 2009) to the benefactors of the restoration of the Fox (site of unforgettable shows by David Byrne and Ben Folds). But Spokane believed in itself, too, and voted to fund the Arena via the Public Facilities District. The PFD (which also took over the INB Center) has been a model, proving that government can be quite excellent — and bring great shows.
So thanks to everybody who helps keep us entertained. The shows we get sweeten that elusive ingredient we call quality of life. And after years of being the forgotten stepchild of the Pacific Northwest, Spokane supports big events. We got the NCAA hoops regionals (for the third time); after a couple years of hoping, Wicked has been scheduled for next May; and the big Stars Wars In Concert show is coming to the Arena in June.
I think Conan was impressed — he loved our admittedly weird giant Radio Flyer wagon. As for what he thought of Boise's giant ball of potato peelings or whatever it is they have in what I am sure is a fine city, we'll never know. Conan skipped Boise.