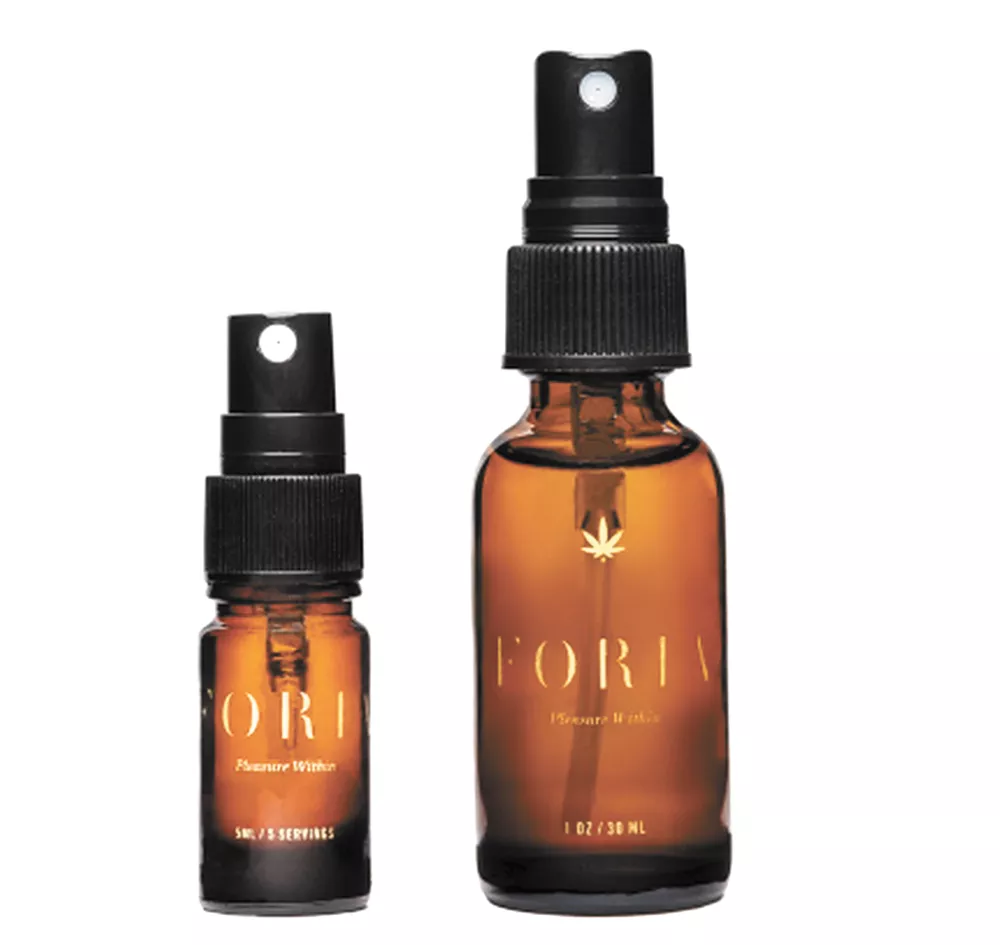 C annabis and hemp extracts are finding their way into some surprising places as the industry continues to grow. If you're frustrated between the sheets, a new marijuana product aims to help. Foria is the first marijuana-infused personal lubricant designed for women.
"It's a sensual enhancement oil designed for female pleasure — a therapeutic aphrodisiac," Foria creator Mathew Gerson told the Cannabist. "Women have described it as relaxing, and they've said it's heightened their sensations. They've associated it with warming and tingling, localized in the sexual region."
Foria is manufactured in Colorado by Native Roots Extracts. The product is currently available only in California and Colorado, but the company plans to expand into Washington in the next few months. The directions and ingredients are simple. The THC oil is blended into a liquefied coconut oil known as MCT oil. Foria comes in two sizes, 5 milliliters and 1 ounce. The 1-ounce bottle costs approximately $88 and includes 360 milligrams of activated THC.
For women who want high-end beauty products with a little hemp thrown in, there's Cannabis Beauty Defined, which offers a variety of salve, exfoliants and toners, all infused with hemp.
"The actual performance of these products certainly will vary from one body to the next," the Cannabist wrote in its review of the products. "It's also important to note that although these are herbal products and hemp has been shown to be Omega and protein rich, there is little scientific evidence to prove its health or anti-aging benefits."
As there is only hemp involved, you can get Cannabis Beauty Defined products at kannaway.com; prices range from $50-$160.
Finally, there are even THC-infused bath salts to make your end-of-the-day soak even more relaxing. One of them is from Dixie, which is into all variety of infused topicals, elixirs and edibles. Pour the 90 mg dose into your bath, wait 10 minutes and you're good to go. Since Dixie is a Colorado company, for now you may have to wait until your next trip to Denver to try it. ♦