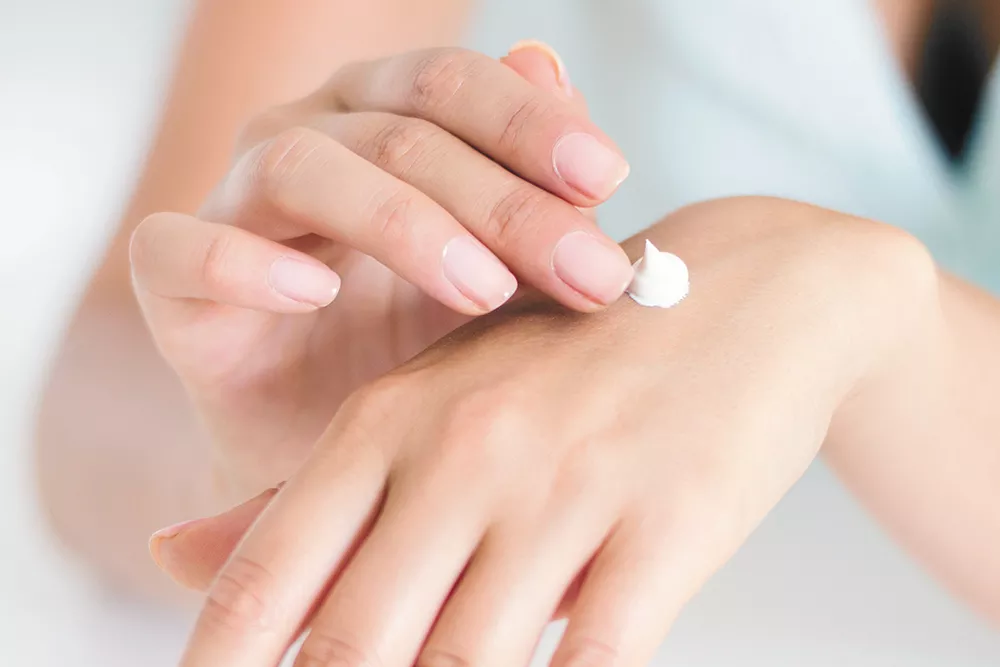 Ah, summer. The season of long days, glorious weather and an inescapable pull to go outside and be active, only to return home sore and miserable. Thankfully, there are countless cannabis products available to ease your seasonally induced pain and have you on the mend in no time.
That's right, we're talking about topicals.
From lotions and oils to balms and bath bombs, local stores carry an array of CBD and THC-infused products that provide therapeutic benefits without the high. The basic thinking — and it is largely "thinking" at this point, because traditional, peer-reviewed scientific studies of anything weed-related are still seriously lacking due to federal prohibition — is that cannabinoids are known to have anti-inflammatory and analgesic properties. So, if you apply them to the skin, where they won't reach your bloodstream, you'll get the painkilling effects without the buzz.
Personally, I will be immersed in topicals this weekend because of Hoopfest. An event which has become an annual reminder that I am, in fact, out of shape. After my games I could swing by a grocery store to pick up some Icy Hot and ibuprofen and fully accept that I am past my prime. But I would much rather walk out of a weed store with some topicals and a delusion that I've still got it.
For specific aches and pains, like a sore quad from playing basketball or a tired tricep after a day of paddling a kayak, you might consider a balm or lotion. These products are applied directly to the skin over the affected area and work locally. They're also great for joint pain and arthritis.
In addition to the THC and CBD, many balms and lotions contain essential oils and herbal additives like menthol or camphor that provide soothing benefits of their own.
If your whole body is beat, however, look to the bath bombs.
The colorful and effervescent, self-care cousin of bubble baths, bath bombs have been blowing up in recent years. Cannabis-infused bath bombs take the relaxing aspects of traditional bath bombs — warm water, bubbles and the scent of herbs and oils — and kick it up a notch with THC or CBD.
This summer, when you'd normally turn to an over-the-counter pharmaceutical, consider consulting your neighborhood budtender instead. You're likely to find some relief. Plus, it's just a lot more fun to say, "I need my weed balm," than it is to say, "I need ibuprofen." ♦