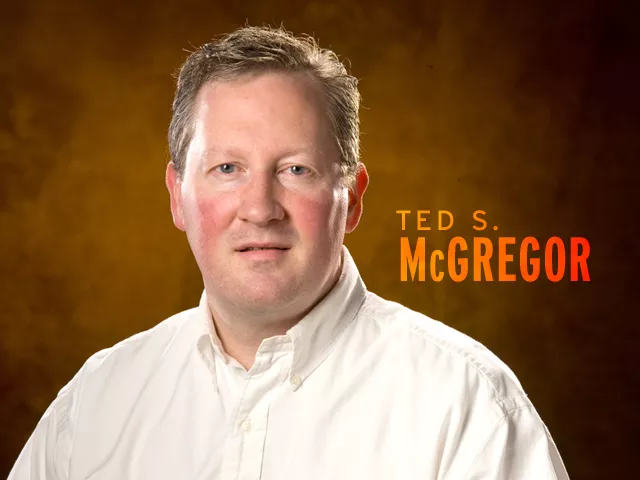 Well, it's that time again — time to pick a president. So as we did back in 2008, we're dusting off the old "Trail Mix" header and offering up our compendium of all things campaigney between now and next November.
Why so early, you ask? Well, if you haven't been paying attention, they'll be caucusing in Iowa this week. Which leads to this week's first item…
It's OK to Skip
A recent phenomenon is candidates simply ignoring Iowa and focusing on later primaries. John McCain didn't really try there in 2008; Mike Huckabee won Iowa. This time, Mitt Romney has barely competed in Iowa, instead putting his chips on New Hampshire, where he's a hometown favorite, having been governor of Massachusetts.
Another trend is that candidates are no longer kissing babies at every county fair and instead just taking it to the airwaves. The Des Moines Register is reporting that $10 million have been spent on TV and radio in Iowa in December alone, with Rick Perry on top with $2.86 million, and a super-PAC supporting Romney buying almost as much media.
And that's yet another Iowa trend: While Romney doesn't have to compete personally, his friendly super-PAC can do it for him. Then, if he loses, he can say, "Hey, I wasn't even campaigning in Iowa!"
Good Work If You Can Get It
In a reminder that being bad at your job can pay handsomely even if you're not a banker or bond trader, the New York Times and the Washington Post both published big investigations last week on the wealth gap between members of Congress and the people who elect them. (Check out Nicholas Deshais' post on the subject.)
The papers found they are, on average, nine times richer than the typical voter who elects them.
It turns out nearly half of Congress is made up of millionaires. Seattle Weekly crunched the numbers and figured out that Sen. Maria Cantwell is the wealthiest among the Washington delegation. The second richest member is our very own Cathy McMorris Rodgers, who could be worth as much as $2.2 million, according to the Weekly.
Witness History
Check out the final act of Election 2011, as the new faces of Spokane take their oaths of office. Ben Stuckart was sworn in yesterday, but today, Dec. 29, Mike Allen, Mike Fagan and Steve Salvatori will join the City Council at 3:30 pm in Council Chambers at City Hall, with a reception to follow. Then, Friday morning under the Clock Tower in Riverfront Park, David Condon will become the 44th Mayor of Spokane at 10:30 am, with a reception to follow at the Looff Carousel.